The numbers are being drawn on in Sharpie by Casa del Migrante, a non-profit civil association that provides services to displaced migrants: shelter, food, safe storage. It's a shelter run on charitable donations, since 1987 helping 250,000 migrants.
casadelmigrantetijuana.com/en/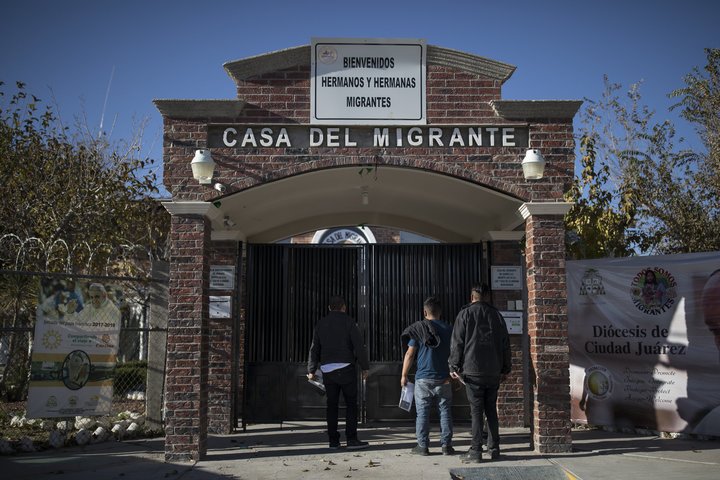 Why Sharpie on arms? Alternatives:
- Paper tickets or documents for each person represent a risk of theft or violence.
- ID tags are expensive and easy to lose.
In a resource poor environment, with migrants moving often and quickly, numbers in Sharpie make sense.