The very first question should be: Who is Prof
@MoghaluKingsley
is willing to rally behind? It goes both ways. Leadership is not a ladder/pyramid where an individual climbs to sit on its pinnacle. It is a lateral growth model that functions on trust, competence & perspicacity.
I've known Prof since his CBN days. I also know that he has put a lot of work and resources into his campaign but same is true about others. Projecting yourself as the most qualified of the educated elites running actually shows you don't know what leadership means.
The issue here is that educated folks just like entertainers and activists often believe their their goodwill automatically converts to political collateral once they begin to show interest for Power but kindly take this from me, it doesn't. I say this in the know as an expert.
Learn hard lessons from the very people you criticize. Kwankwanso, Tambuwal, Saraki & Atiku et al were ready to support any other candidate that emerges because they know what was at stake. If they all saw themselves as the only One, we'll have more candidates now still running.
We all have the understanding that these lots appeal to the same crowd. If indeed the interest of Nigeria is being considered they will combine forces regardless of who emerges as the face of that union. Then we all can vote for their alliance as a stronger group.
I can always speak for the likes of
@YeleSowore
,
@feladurotoye
,
@SFB2019
and even
@Donald_Duke
to have this pre-disposition. Others however need more convincing because of their own agenda which centers on self preservation. We mustn't confuse the electorates or split votes.
But those with superiority complex without character or temerity to lead themselves will continue to fool around and win votes for the incumbent indirectly. Our democracy is already rigged with the huge village of ignoramuses and political illiterates. 👉🏽
link.medium.com/9liQ3Ny7uS
Alliances are only as strong as the level of truth they can bear. The truth is my only weapon & this is all I have. People fooling others are only after what to grab. I want nothing from anyone thus the risk of telling U what U don't want to hear. 👉🏽
link.medium.com/T6x8RzH7uS
I have told you once that there is nothing like a Third force. We only have the people & it is time to ask your chosen Candidate where they stand genuinely. By their ambition or by the people. You can exercise leadership without political office.
#Proven
👉🏽
link.medium.com/qd6IpAT7uS
No man is an island. The ability to support others and even be the one rallying others shows how deep you are and how qualified you are to lead. Prepping yourself up as the one and only leads to failure and 1000 votes nationally. Ask Dele Momodu. Even your family may not vote U.
As always, I have left a lot unsaid. I only responded to this tweet that tends to paint other candidates & mentioned figures as though they're averse to supporting credible candidates. Politicians agree easier than supposed educated elites. This is why we're ruled by the worst.
I have no intention of getting involved in campaigns. All I want to do is analyze the candidates I see as prospect and allow the people make up their minds but that wouldn't have been the case with an agreement with this hub of educated elites who passionately hope to lead.
"If you want to create great leaders, you must keep those leaders in learning mode. They must stay curious and hungry students. Then they must learn to pass those lessons along to others on the team." ~Rich Sheridan
#Leadership101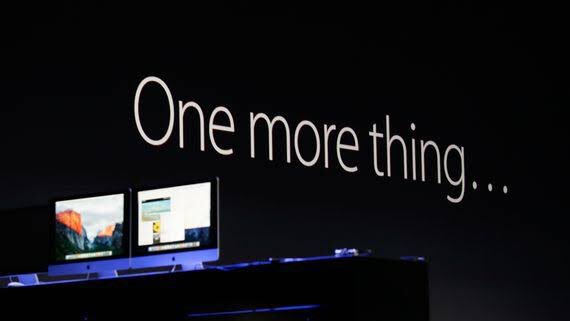 I've noticed also a few of the elites testing their might have an unexpressed creative/leadership side making them the most disagreeable. They make a mountain out of a molehill, fuss about unnecessary things & are too passionately in love with issues not worth so much attention.
It is not hard to find if you look deeper that there is a kind of floating charge of energy in them which is not attached to its right object and therefore tends to apply exaggerated dynamism to the wrong situation. This is exactly what we don't want perpetuated in Power.
Those who are incapable of independent thought will soon start throwing tantrums because their sentiment is not being caressed. I will advise that you save your foolishness & insults for people in your realm of ignorance. The thread is not an attack on anyone but an observation.
You really can tell the kind of leader some candidates are when you see the way and manner their followers engage the public or respond to objective criticism. When you respond with insults and blackmail because your Candidate was criticized then he is not out there to serve.
If we don't caution ourselves and set the right examples, we will only be replacing corrupt and bad leaders with the worst of us. As you can see the similarity between Buharideens and Moghaludeens on this thread. The ignorant pride won't buy votes or win trust for your candidate.