@TomWrightAsia
@bradleyhope
2/x: It contains the shocking detail, obtained from docs seen in Malaysia, that the Najib government had asked China for Hong Kong-based WSJ reporters' phones and other devices to be monitored. China agreed.
@TomWrightAsia
@bradleyhope
3/x: ..."China's government was surveilling the Journal in Hong Kong at Malaysia's request, including "full scale residence/office/device tapping, computer/phone/web data retrieval, and full operational surveillance"
according to a Malaysian summary of that meeting.
@TomWrightAsia
@bradleyhope
4/x - The story is extraordinary because of the implication that the Chinese government, up to very high levels, was complicit in helping Malaysia pay off 1MDB debt by inflating the costs of infrastructure projects in Malaysia, including a pipeline and a railroad.
@TomWrightAsia
@bradleyhope
5/x - according to the article: "Mr. Sun also promised to use China's "leverage on other nations" to get the U.S. and others to drop their 1MDB investigations, according to the meeting summary."
6/x
- This is evidence that China's government, up to very high levels, was complicit in helping to control and tamp down a corruption investigation, even as China's government was and is waging a high-profile campaign against graft at home.
7/x
- Now to toot my own horn. Malaysia enlisted the world's most prestigious consulting firm, McKinsey, to write a study on the feasibility of the East Coast Rail Link.
@waltbogdanich
and I wrote about this last month, here:
nytimes.com/2018/12/15/wor…
@waltbogdanich
8/x - The timing is important. McK study was done in late 2015, but the Chinese contract was only formalized a year later. BUT, after mid-2015 it was apparent to anyone in Malaysia that the then-PM, Najib, was embroiled in a very deep corruption scandal. But McKinsey took the job
@waltbogdanich
9/x - Here are a couple of slides from the McKinsey report given to the Najib government. In the first one (already published) u see how McKinsey writes that the rail project will boost ties with China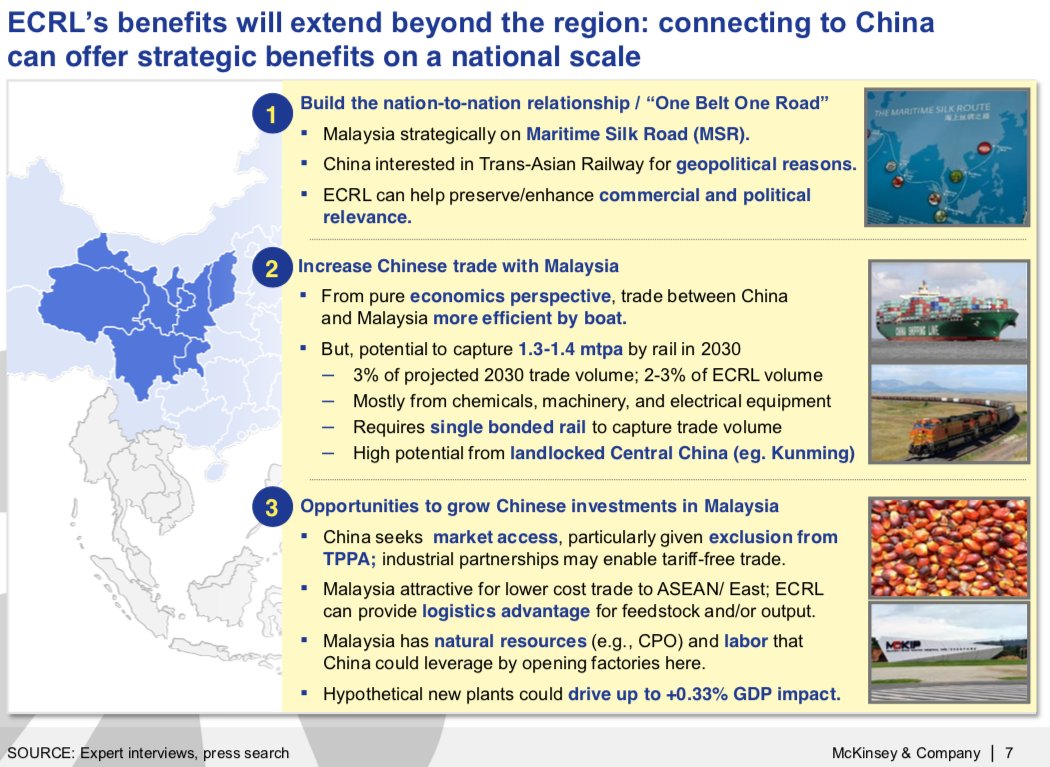 @waltbogdanich
10/x - And this slide we didn't publish in the story. This shows how McKinsey was pointing to other Chinese infrastructure financing in the region as a "game changer" - hard to read this in any way other than McK suggesting that China build the railroad and finance it.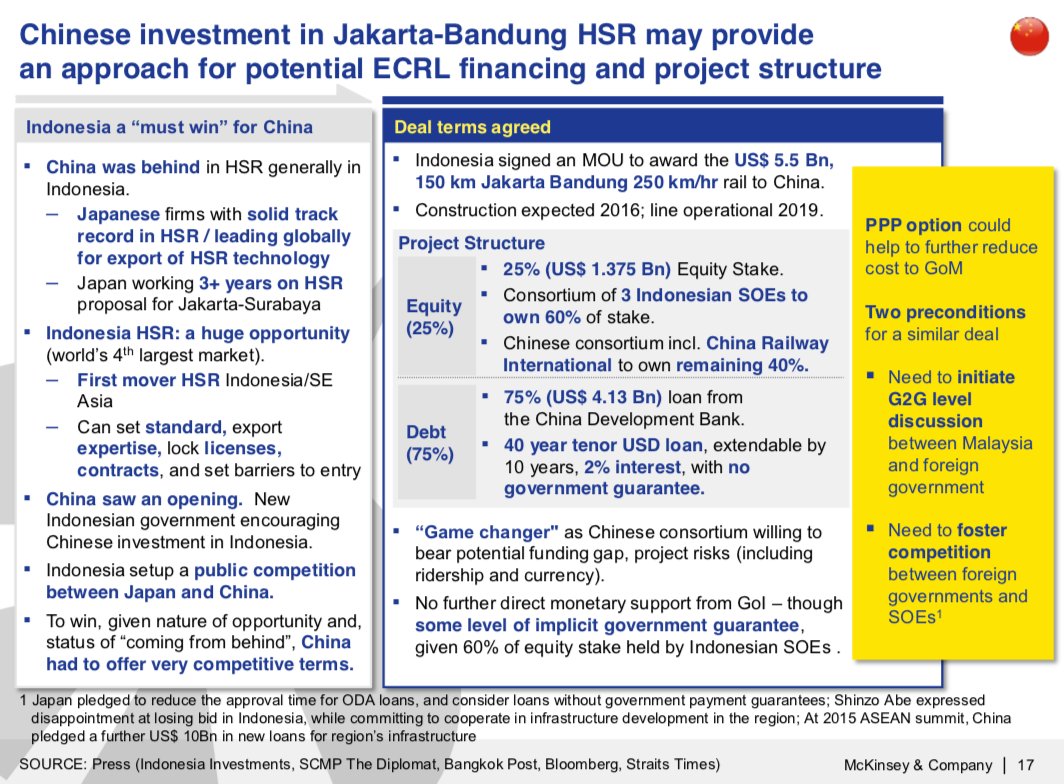 @waltbogdanich
@sarawak_report
12/12 - anyway, the 1MDB scandal lives on, and the focus now appears to be on the role of the Chinese in trying to at the very least to contain the story and at worst be complicit in corruption.