I was looking at the "likes" on the Youtube page of Buckey Wolfe, the QAnon follower who is accused of killing his brother. Wolfe also told a 911 dispatcher "God told me he was a lizard."
I want to share the trajectory of his Youtube likes in this thread.
youtube.com/user/Buckeywol…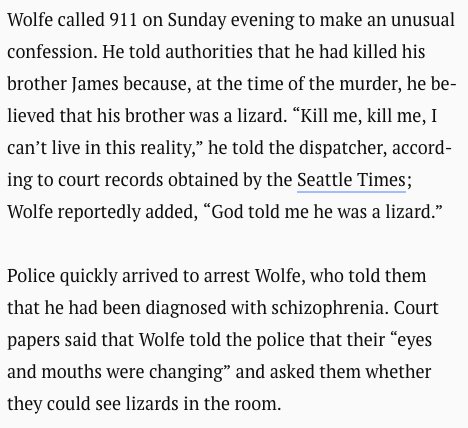 After this Wolfe starts getting into the real hard stuff. He starts liking videos from "Red Ice TV," a channel that creates explicit white nationalist content.
Here's a description of some of Red Ice TV's offerings from a
@thedailybeast
article by
@willsommer
.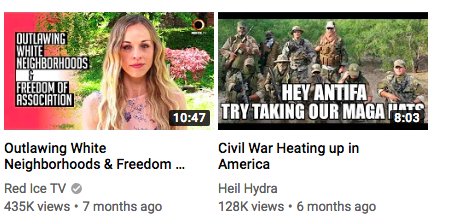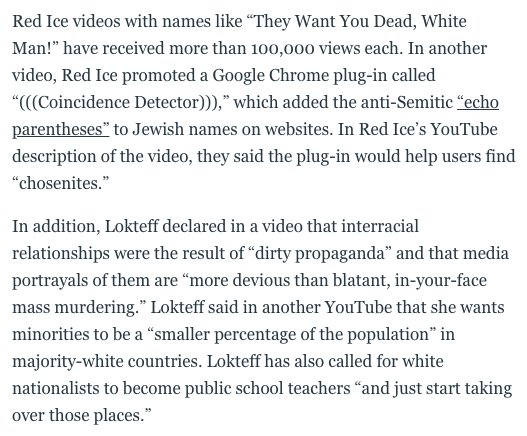 I'd caution against drawing concrete conclusions about someone's changing beliefs using just YouTube likes.

However, the trajectory of Buckey Wolfe's likes is suggestive of someone who was gradually pulled down the rabbit hole into deranged conspiratorial thinking over time.