NEW: FBI Opened Counterintelligence Inquiry Into Whether Trump Was Secretly Working on Behalf of Russia Against the United States - The New York Times
nytimes.com/2019/01/11/us/…
Fmr FBI Counterintel Asst Dir
@FrankFigliuzzi1
: Investigation reported in
@nytimes
would have to have surpassed the evidentiary threshold from preliminary into full inquiry. The worst case scenario is investigating whether the POTUS is working for Russia against the US.
#Maddow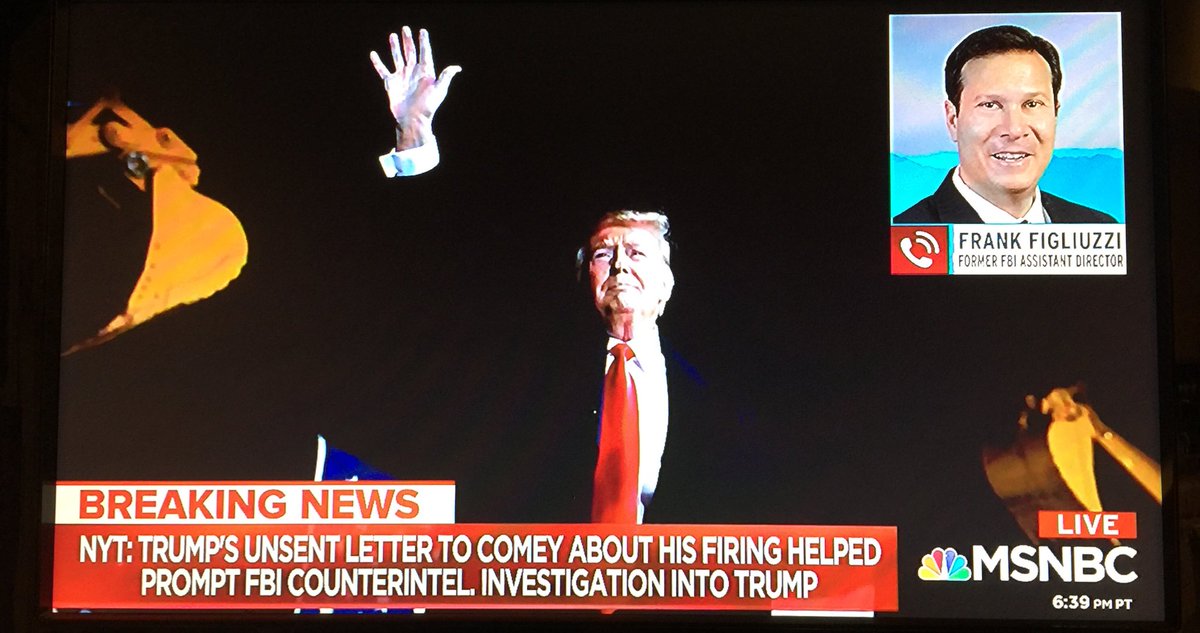 FWIW White House response to tonight's bombshell
@nytimes
report—that FBI had evidence to suspect Trump was a Russian asset—is not very encouraging. It's full of the same old lies, absurd smears and propaganda we've been bombarded with from the start. Uh…Did I miss the denial?🤔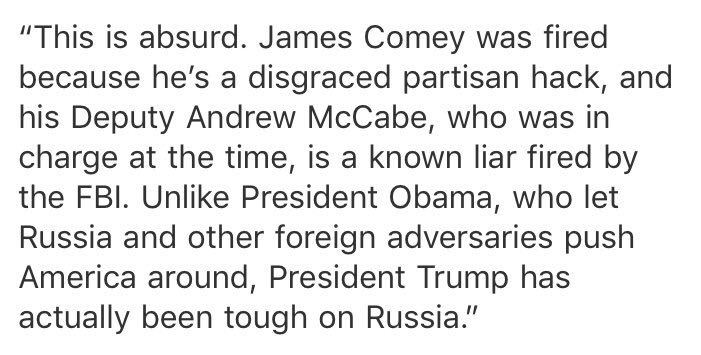 .
@adamgoldmanNYT
discusses bombshell report out tonight confirming the FBI opened a counterintelligence investigation into the President of the United States because his actions made them suspect he worked for Russia, & was thus a national security threat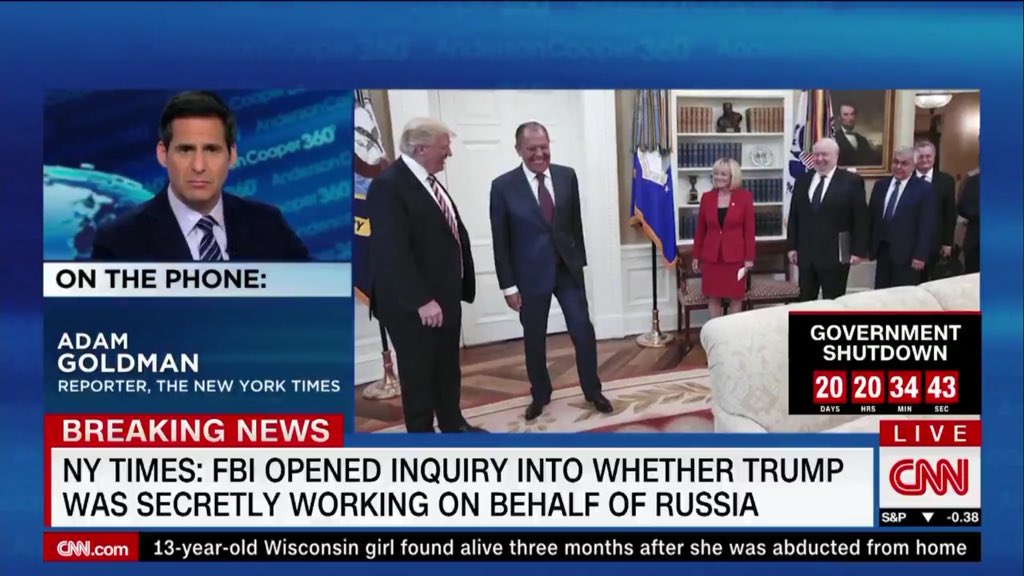 This is just some of Trump actions that benefit the foreign power that attacked us. If FBI DIDN'T suspect him working for Russia & NOT opened a counterintelligence investigation, we cld kiss America g'bye. But they did. Late. Slow. Frustrating. But here.
#ProtectMueller
#SaveUSA
Trump literally stood next to Putin and refused to hold Russia accountable for ANYTHING. He criticized the US and blamed the Mueller "disaster" probe for bad relations. NOT Russia attacks on elections. NOT Russia invading neighbors. NOT Kremlin killers in Europe, Syria, Africa.👇
The Trump presidency is a Kremlin operation. Steele had it right. Some didn't want to believe it. Others turned a blind eye. Many couldn't see it in the fog of propaganda warfare. Team Trump-Russia were working together. We knew it before the election.
@DavidCornDC
reported it👇
🔥🚨
#MustSee
@CarlBernstein
: Mueller Report Shows Trump Helped Putin Destabilize US. Obstruction & collusion are linked. FBI counterintelligence saw the president's words & actions as a national security threat. He's done Putin's goals…to destabilize the US—purposeful or not👇
@carlbernstein
Asha's right. Exposure is our weapon. Mueller & sunlight must break thru the darkness. Pretty scary bc the propaganda is so loud & pervasive. NB admin's gaslighting language on Trump-Russia counterintel probe:
—"Insulting" (Trump)
—"Silly…Ludicrous" (Pompeo)
—"Absurd" (SSanders)
Excellent THREAD. Clint Watts (
@selectedwisdom
) summarizes how Trump-Russia facts look from a counterintelligence perspective. These are just the public facts that led FBI professionals to see Trump's words & actions as a national security threat, aiding Russia.
h/t
@nadabakos
@carlbernstein
"The new joke in town is that Russia leaked the disastrous DNC e-mails…because Putin likes me"—Trump tweet from July 25, 2016—just after Russian asset Wikileaks' dump. How many times did Trump & gang deny Russia's attack as absurd, to throw the scent off & cover up their crime??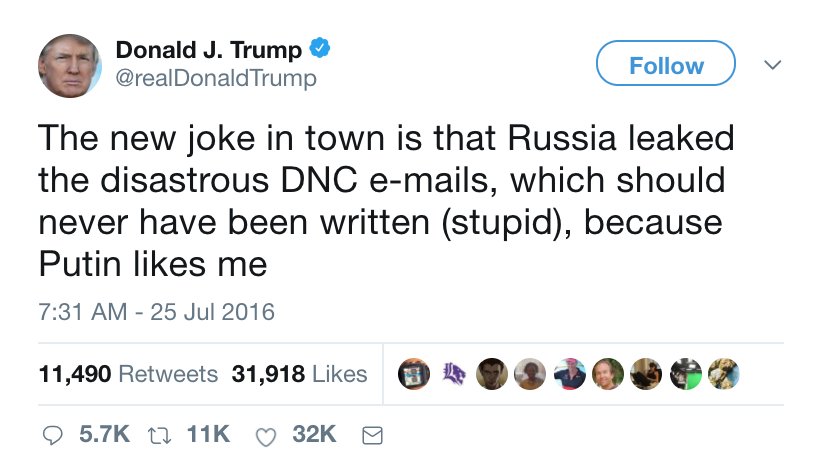 🚨
@strobetalbott
: It's Already Collusion: Trump is integral to Putin's strategy to strengthen authoritarian regimes & undermine democracies. This unprecedented aberration defiles what we stand for. If allowed to persist—it will jeopardize our security.
politi.co/2FuXzSv
NEW confirmation Trump acts as a
#RussianAsset
: He's threatened to withdraw US from
#NATO
, giving Putin the gift of the century— upending the military alliance that's deterred Russia for 70yrs. So shocking, his own national security team has kept it quiet.
nytimes.com/2019/01/14/us/…
THIS is how to assess Trump's NATO betrayal: A 5🚨fire— confirming our worst fears since we sweated thru that 1st summit & only got a muted affirmation of Article5. Probably safe to assume Donald expressed his view to Putin then. Russia's aggression has steadily escalated since.