1.
@TheDemocrats
are being herded towards declaring an impeachment inquiry where it's obvious the
@SenateGOP
won't convict. My preferred strategy is for Dems to work to put the
@SenateGOP
majority at risk. The four most vulnerable members should be noted
2.
daily in their local news being tied to Trump. Then expand the strategy to the next seven or so 2020 cycle GOP. Plus so far three GOP seats are going to be open.
We're seeing Texas polls that go for the Democrats. We need to be ready for the GOP to commit mass suicide.
6.
In the meantime, I'd also focus House investigation on money going to
#RNC
and
#TrumpCampaign
. I stand by my over two years reporting that a lot of cash was coming from Russia. That may put this group of 2016 cycle GOP at risk. The ones in yellow went to Moscow for July 4th.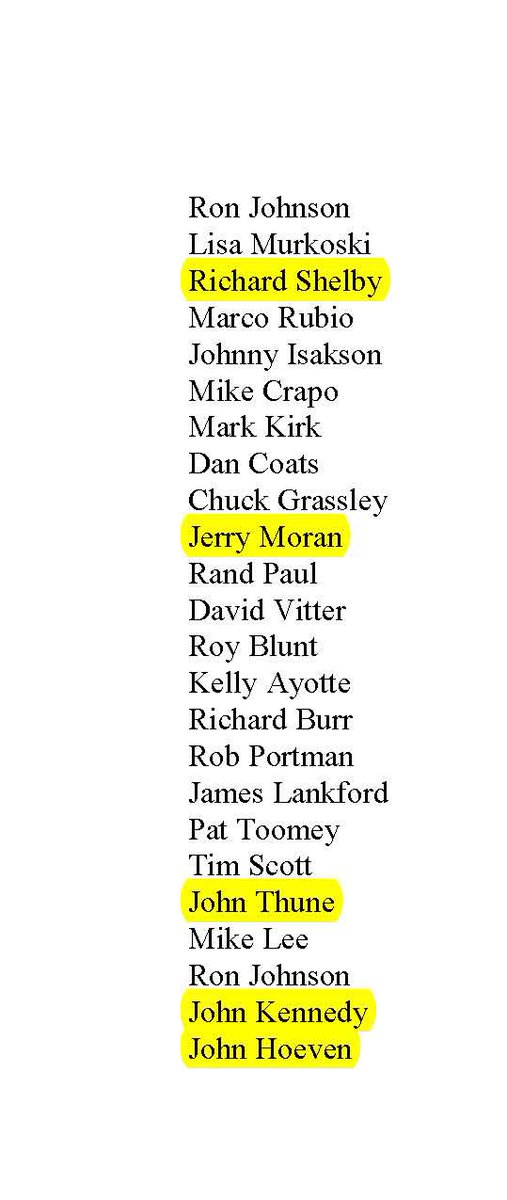 7.
If you seek to take the Emperor's castle but his knights are preventing you, pick off a few knights. 😎