the
@USAO_AZ
Arizona Us attorney charging
#ScottWarren
criminally for working for an aid organization providing WATER AND MEDICAL AID to migrants.
hey
@USAO_AZ
, You are a new kind of Scumbuckets
3/
Interference with Humanitarian Aid by border patrol agents. Destroying water jugs on purpose to let migrants DIE.
4/
hey
@USAO_AZ
The red dots here represent DEAD bodies/Remains found between Nogales and Tuscon ( area 100x200 miles) in a span of 36 months
( from
thedisappearedreport.org
)
FOR SHAME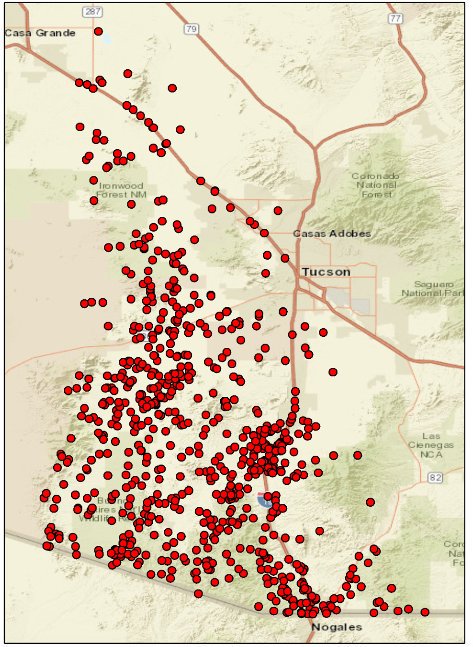 5/
hey
@USAO_AZ
This is how much resources the border gestapo uses to grab TWO sick migrants getting medical attention from VOLUNTEERS!
It is a joke. You are a joke
6/
Tough guys Trump lapdogs at
@USAO_AZ
:
This is someone's father, brother, son who had the courage to risk death. Dies minutes away from civilization.
You racist and ideological morons.
He had more courage and integrity in one finger than you all
Up yours