Globally, heat records in monthly mean temperatures now occur five times as often as in a stable climate, i.e. four out of five such records are due to global heating! Coumou, D., A. Robinson and S. Rahmstorf, 2013:
link.springer.com/article/10.100…
The hottest summers since 1500 AD in Europe were: 2018, 2010, 2003, 2016, 2002. Each summer gets one vertical line, the histogram (grey steps) shows how frequent summers were in each temperature interval. Updated from Barriopedro et al in Science:
science.sciencemag.org/content/332/60…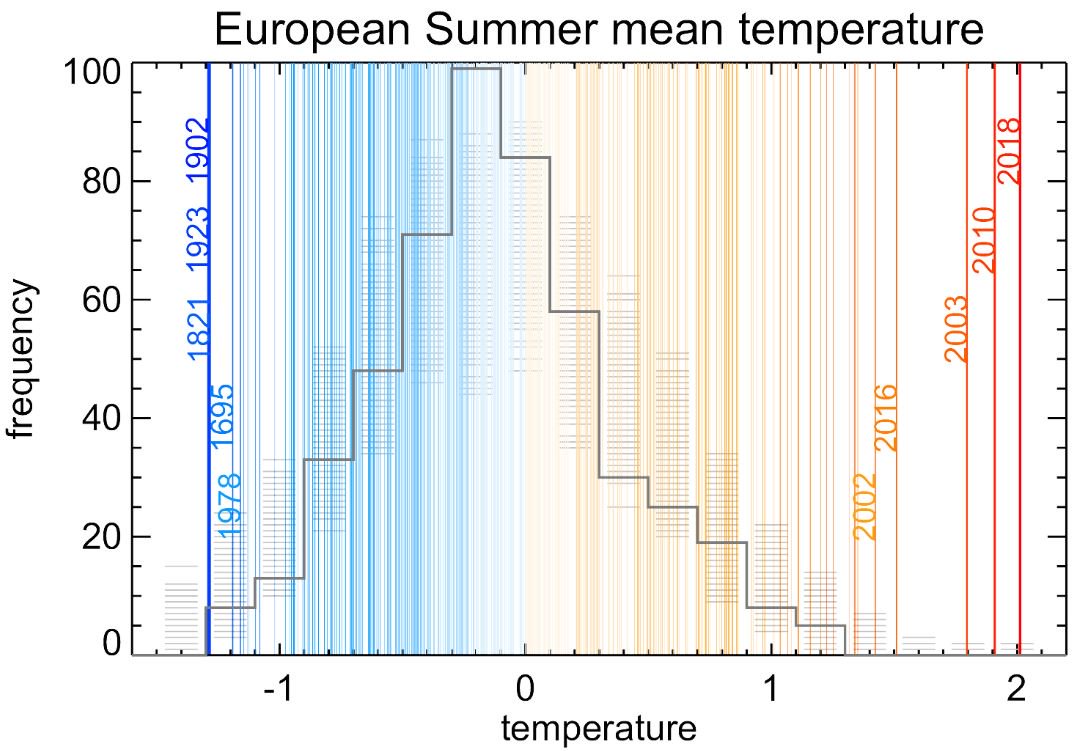 In the current as well as several past extreme events, an atmospheric Rossby wave with wavenumber 7 plays an important role.
That was also the case in summer 2018, as we have shown in the study linked in Kai's tweet.
A recent article in Scientific American by Mike Mann nicely describes the mechanism - the current situation is very similar to the schematic shown there as noted by
@PeterWSinclair
:
Data show that the normally eastward atmospheric summer circulation of the NH mid-latitudes has slowed down, including the jet stream. This favors more hot-and-dry conditions over the continent and is likely linked to Arctic warming. Coumou et al. 2015:
science.sciencemag.org/content/348/62…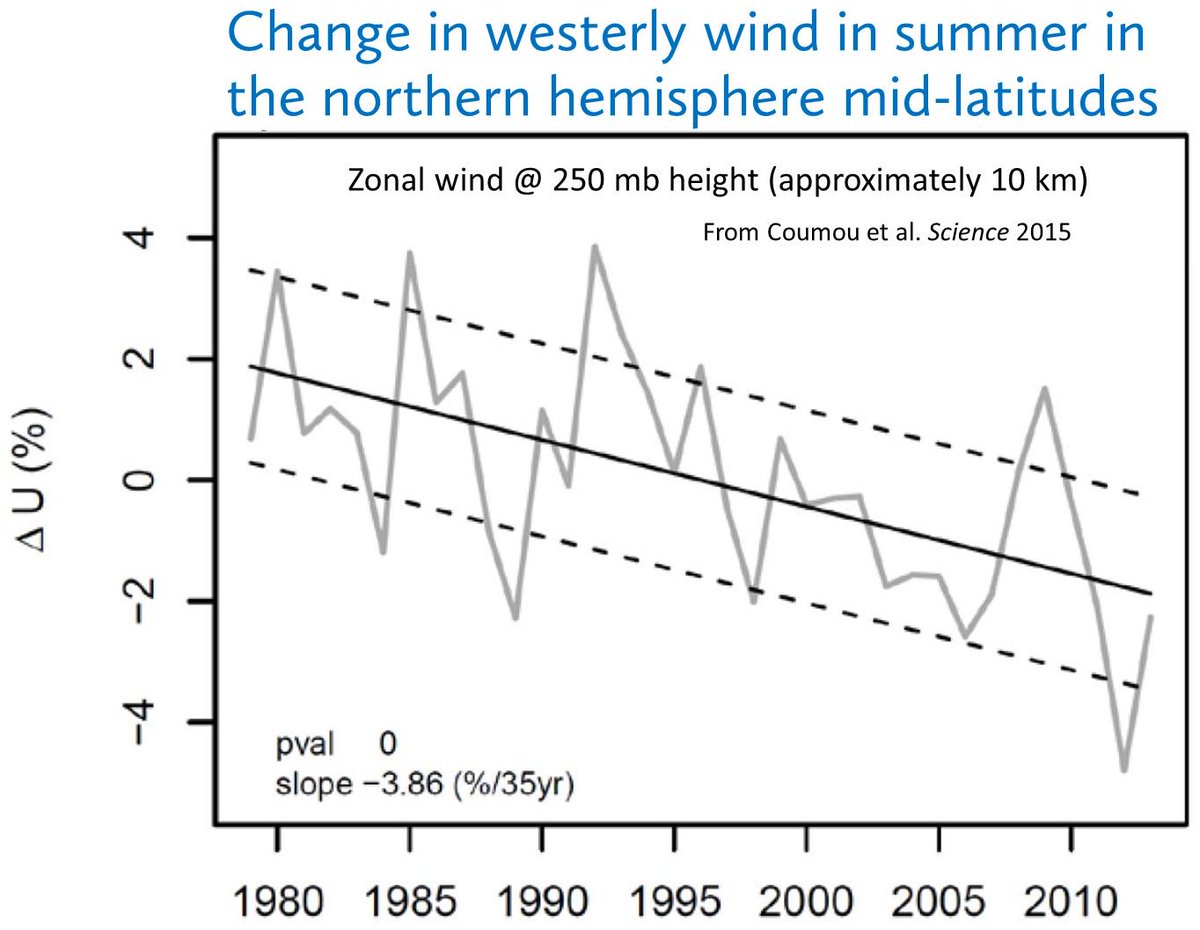 Heat waves are silent killers. The 2003 European heat wave has caused about 70,000 fatalities, see
realclimate.org/index.php/arch…
Last year's hot summer in Germany has been estimated to have caused at least 1,000 excess deaths.
Unmitigated global heating would lead to increasing parts of the global land area becoming too hot to survive (let alone work) outdoors for extended periods as physiological limits of the human body are reached:
@climatedynamics
pnas.org/content/107/21…
Strong Rossby wave activity in the northern mid-lats since early June! Red=northward flow, blue southward flow. Watch the red blob linger over Europe, bringing in warm air. 7-day averages centered on the stated day, using forecast at the end.
#heatwave
The
#heatwave
is focusing on Holland and Germany today. Temperature anomaly image from
climatereanalyzer.org/wx/DailySummar…