#BREAKING
: new
#publiccharge
rule is out from
#Trump
admin.
SNAP, Medicaid and housing vouchers will now be taken into consideration.
Here's that graph👇
s3.amazonaws.com/public-inspect…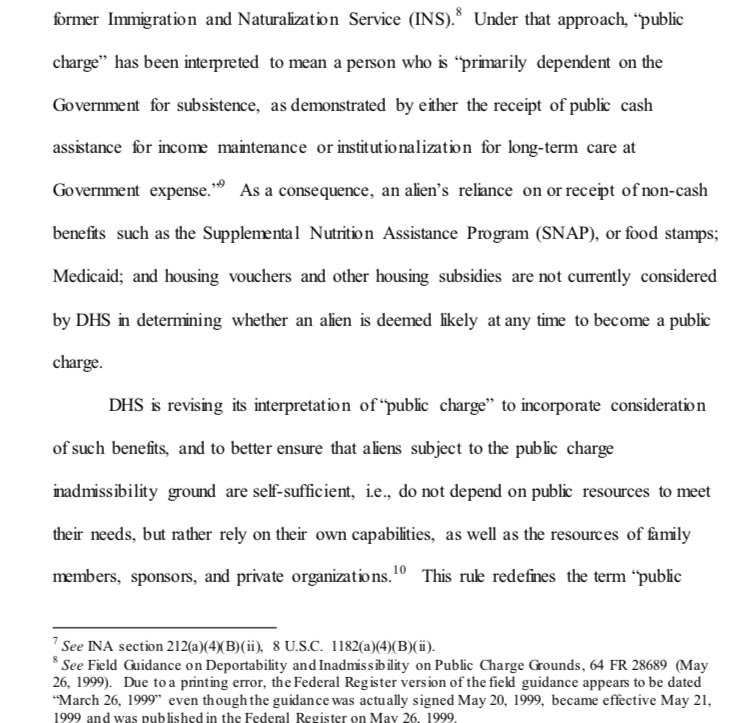 The new rule "redefines the term 'public charge' to mean an alien who receives one or more designated public benefits for more than 12 months in the aggregate within any 36-month period (such that, for instance, receipt of two benefits in one month counts as two months)."
New definition of "public benefit" to include:

-cash benefits for income maintenance
-SNAP
-most forms of Medicaid
-Sec 8 Housing Assistance (Housing Choice Voucher)
-Sec 8 Project-Based Rental Assistance
-certain other forms of subsidized housing
Here's a previous story looking at how these changes could impact Mass.
A study found up to 510,000 Mass. residents, including 160,000 children, could feel the effects.
wbur.org/news/2019/06/0…
Here's our story on today's new
#PublicCharge
rule and potential impacts here in Mass.
#mapoli
wbur.org/news/2019/08/1…