#Baltimore
's T Rowe Price and several other buildings were evacuated after police discovered a suspicious van full of 1,000 gallons of gasoline in the area.
Looks like they actually evacuated a 4 block radius.
Hmm, supposedly this is not far from where a House GOP retreat is supposed to be held this week, one in which President Trump is also reportedly scheduled to attend.


WTF does this mean? They "received a threat of a suspicious vehicle"
Was "threat" supposed to be "report?" Or did someone threaten to blow it up?
apnews.com/d9b98479932c4b…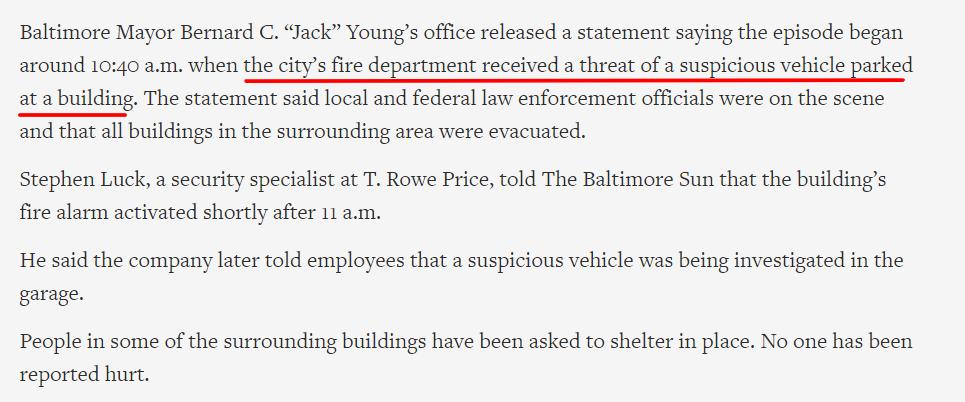 Looks like gas might also be leaking out of the van.


Just reports that a 2nd suspicious van filled with a bunch of fuel was found in Baltimore. They're also saying it appears to be related to a theft.