Derm/Rheum Consult 1: 82yoW w/ HTN, breast can, new annular rash. Skin bx eosinophilic lymphocytic infiltrate. Gave 1mg/kg steroids.
ANA+ with centromere pattern, CREST?
==>
#UnmaskSx
with Steroids when tapering steroids.
==>Deep perivascular infiltrate on bx = Derm IDK!
1/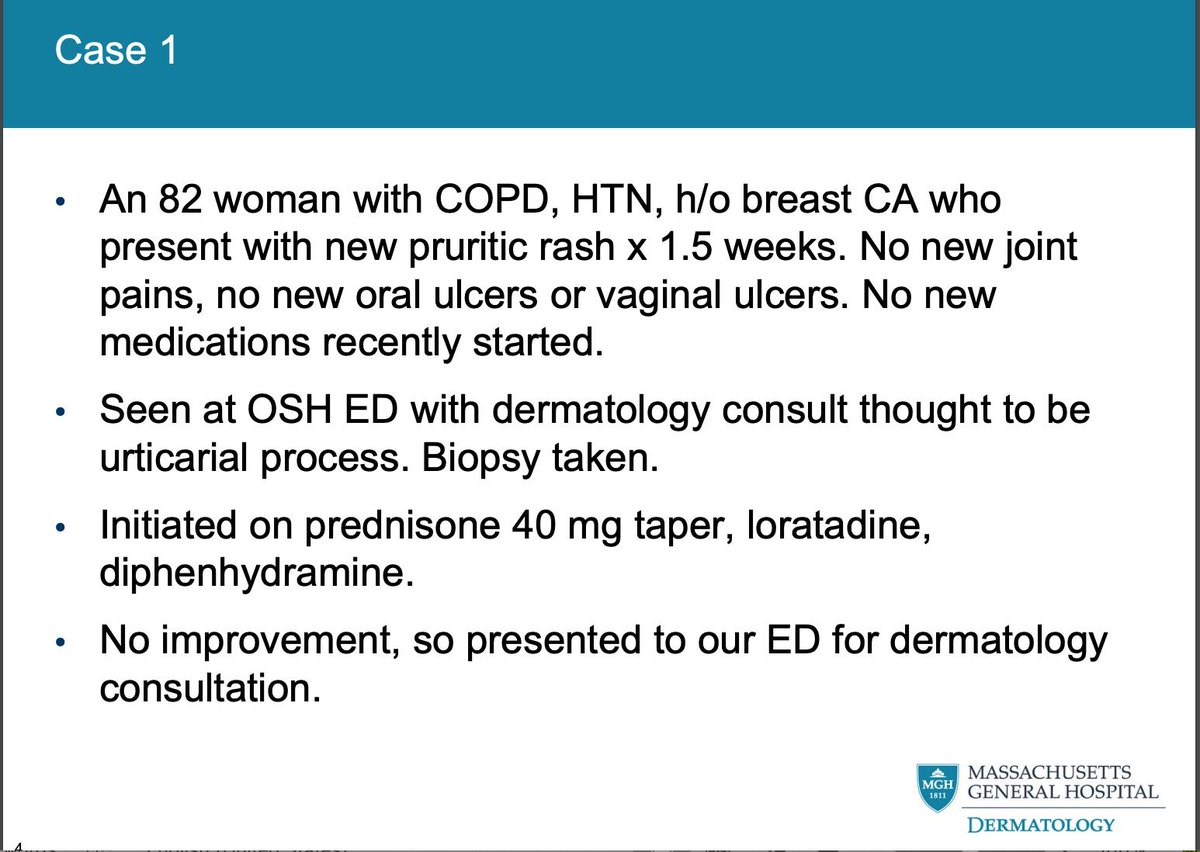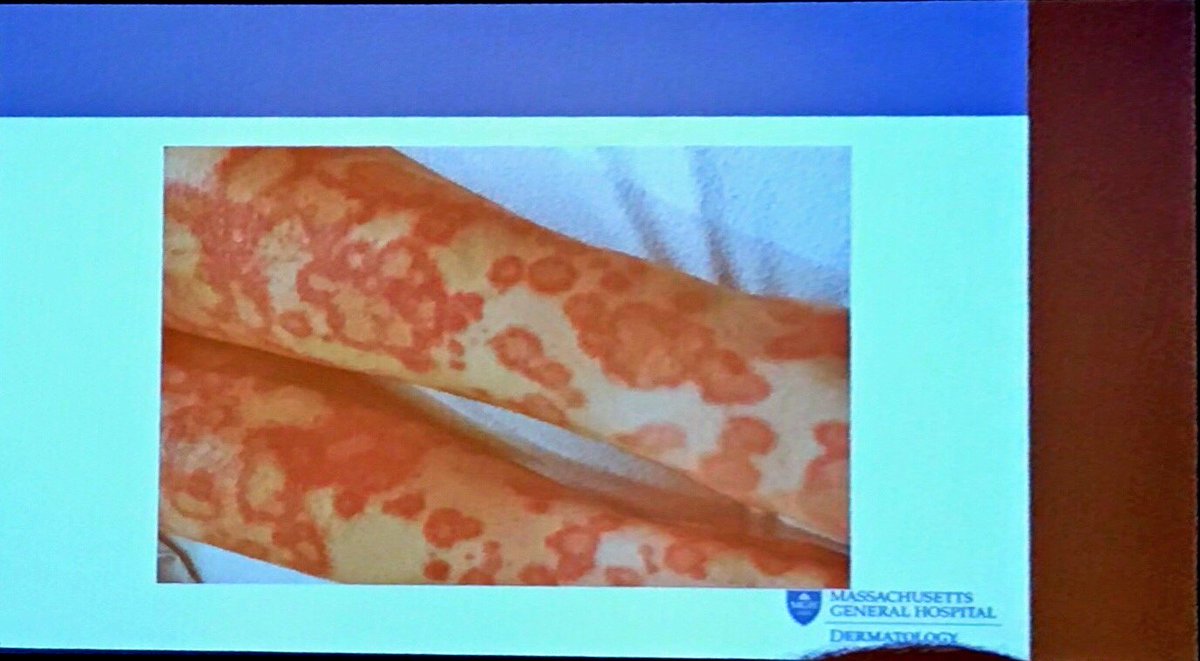 Derm/Rheum Case 2: 78yoF MGUS,HFpEF, rash on legs. ?purpura. w/u Cryocrit normal , RF+ skin bx C3 in vessel walls, LCV.
Dx: Type II Cryo
Learning Pearl: Retiform purpura "angular stellate rash" pic below and diagram -> VASCULITIS or VASCULOPATHY
#dermtwitter
#rheumatology
2/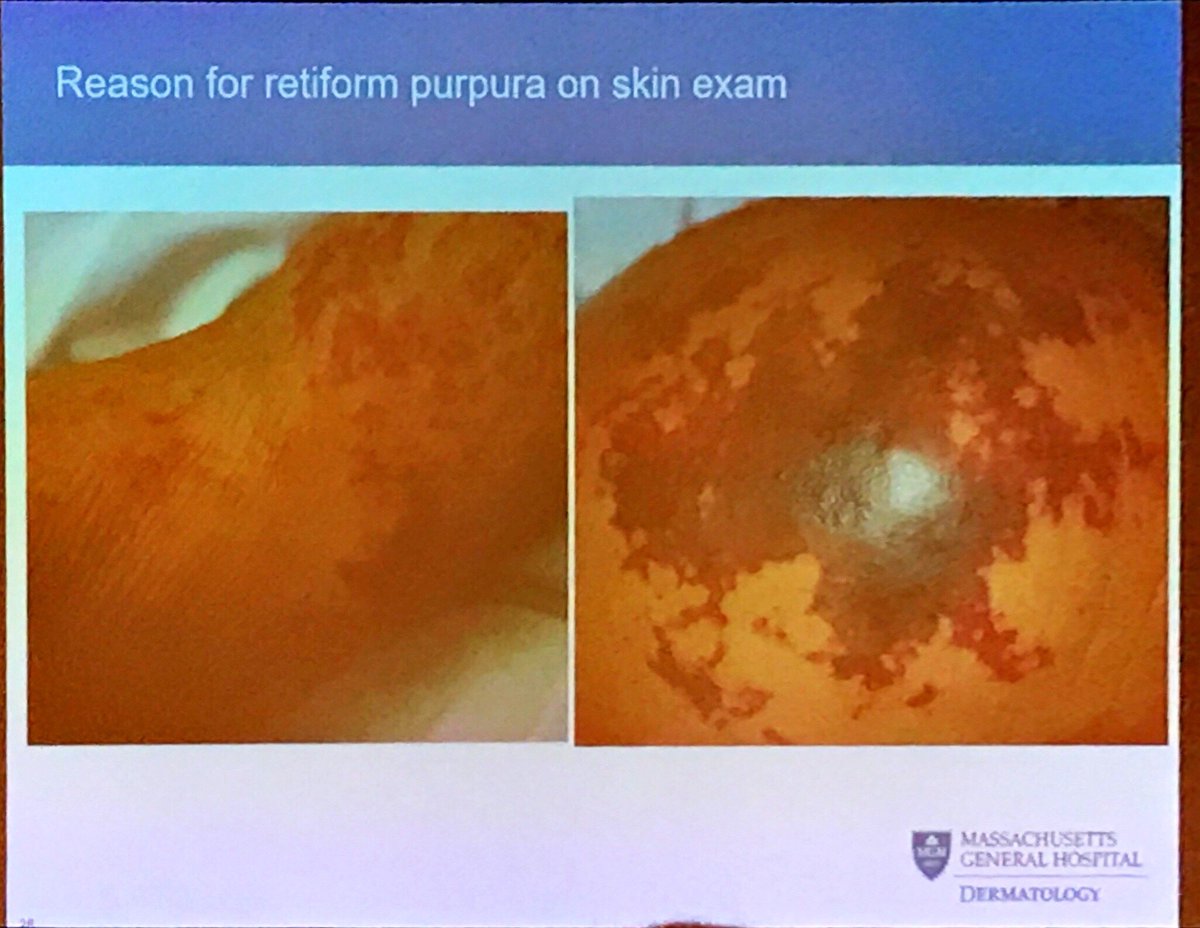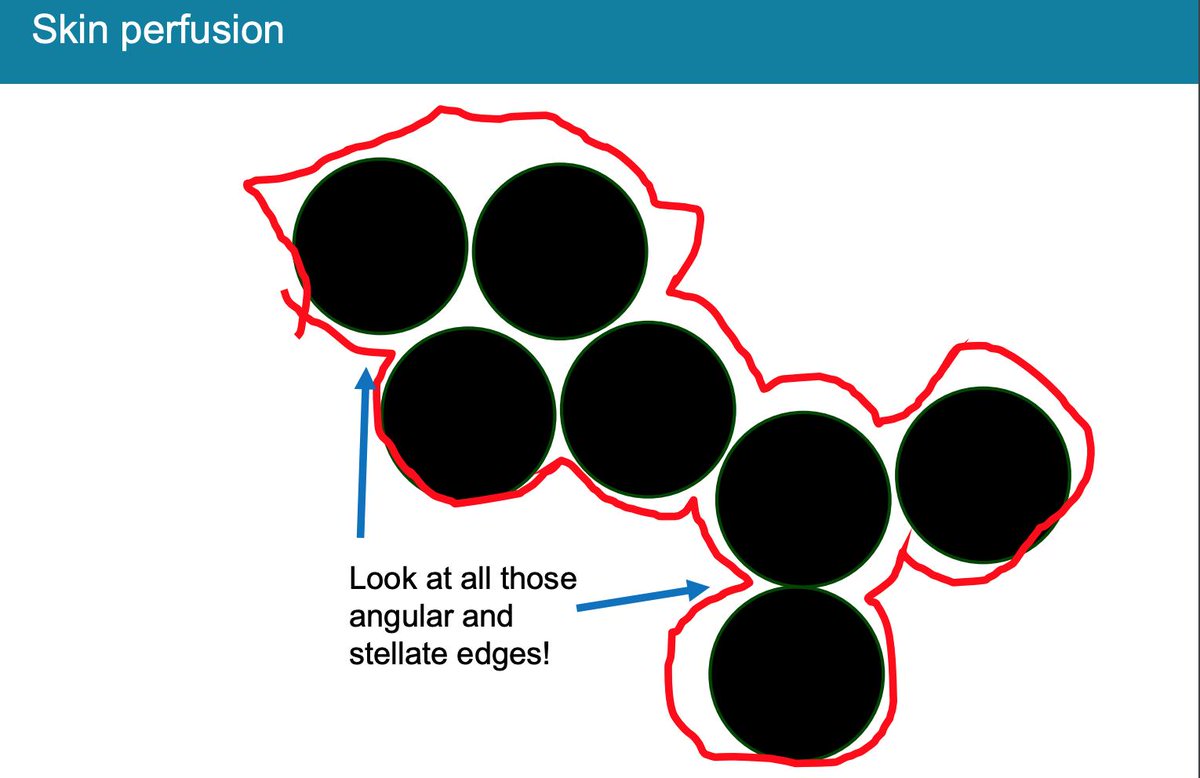 Derm/Rheum 3: Bullous Rash? DDx: Bullous Lupus vs. Epidermal Bullous Acquisita (EBA) vs. Bullous Pemphigoid
Learning Pearl:
Minimal trauma w/ blisters = EBA, treat with dapsone +/- prednisone
Consult Derm!
3/
Derm/Rheum Case 5: Pt with rash, Pain Persistence and Pigmentation (3P's) = Urticarial Vasculitis. Pt started on dapsone.
BUT-> Came back with green rash
Hemolytic anemia with dapsone!
Green = Yellow (Jaundice) and Blue (Cyanosis)

/5