The Warriors are down to a 25% chance of making the playoffs now that we know the full extent of Steph Curry's injury. And that's probably a bit generous...
projects.fivethirtyeight.com/2020-nba-predi…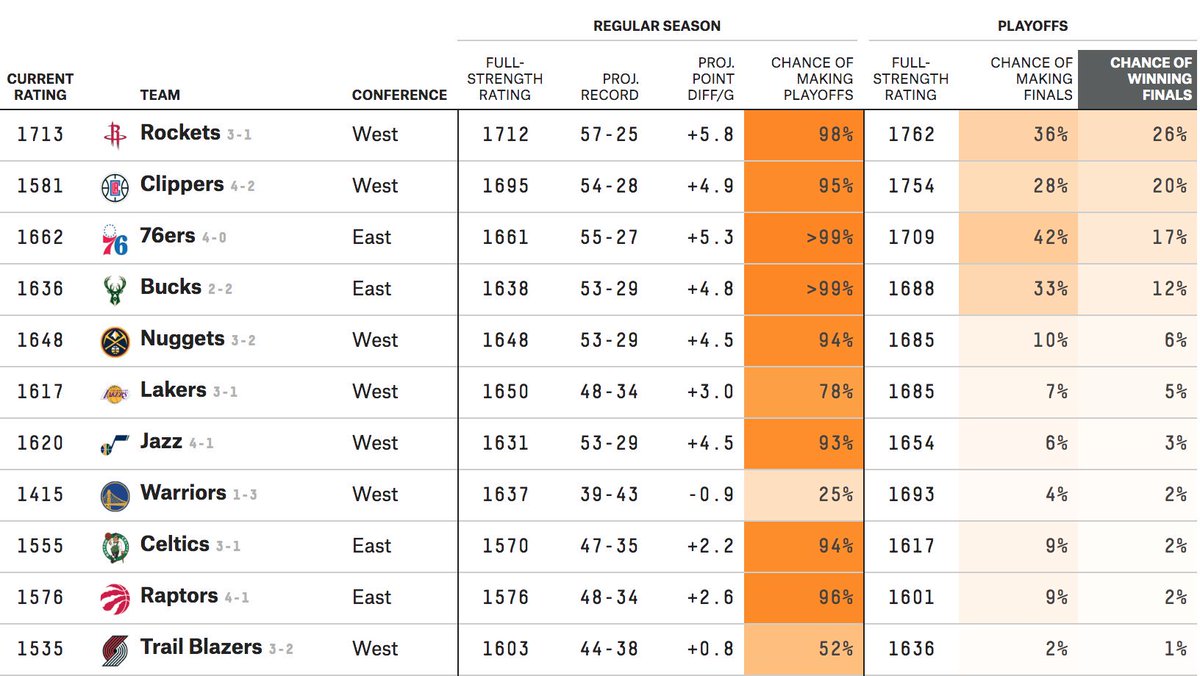 ...so far, we've been making only very conservative, provisional adjustments based on how teams have been playing so far this season. In about ~1 week, we'll introduce a full-fledged update based on 2019-20 RAPTOR ratings to date, which should shake things up a bit.
Teams on track to get a boost include UTA, ATL, BOS, PHI, LAC and TOR. What about PHX, MIN and DAL? They've played well but RAPTOR was quite bullish on them to begin with so they won't get much *further* increase.

Teams whose prospects may decline include GSW, DEN, SAC and IND.