First account to welcome Guccifer 2.0 to Twitter was, well, Guccifer 2.0
@GUCCIFER_2
hasn't tweeted since January,
@Guccifer2
remained.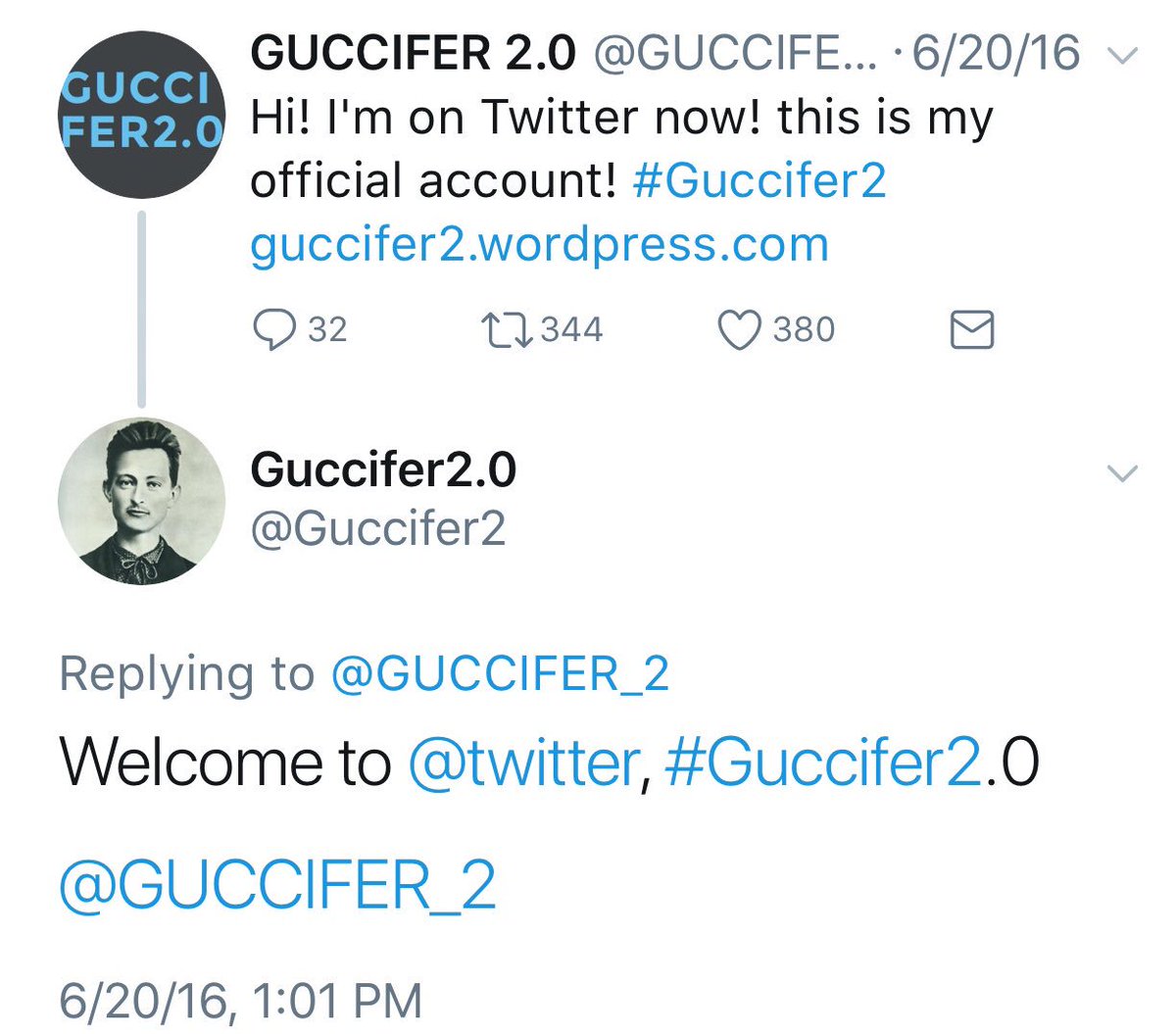 The Associated Press has now connected Guccifer 2.0 to the Podesta leaks. It appears Guccifer 2.0 never really stopped tweeting.
What's interesting is to see the account
@Guccifer2
switch from amplifying and supporting
@GUCCIFER_2
to attempting to discredit it
Also known as sowing that doubt and confusion long after a job is done for Putin.
Funny,
@Guccifer2
has even tried to explain here that it wasn't actually created before the other saying the Twitter "api" must be wrong.
Reporters: Have fun with that one.
While one would have to have confirmation from twitter, public API information shows
@Guccifer2
being created on June 9.


June 9 would be the same day of the Trump Jr. & Russia meeting in Trump Tower.
3 days later, on June 12, Assange went on UK television and announced Hillary leaks coming. On June 15, Guccifer 2.0 first appeared.
So to recap: "Guccifer 2.0" was never a public name ANYWHERE until June 15, yet handle
@Guccifer2
was created day of Trump Jr. mtg on June 9
If the public API turns out to be correct, Mueller has a new event on June 9 to add to his timeline: