*BREAKING* (thread) On Jan 2nd, Skadden filed an amended complaint in the Crytek v RSI & CIG lawsuit which was originally filed on Dec 12, 2017
pacermonitor.com/public/case/23…
Today is the deadline for RSI/CIG to respond to the original complaint, and it should be up on Pacer when the court uploads it. So we don't know yet if they have in fact responded to the original complaint.
scribd.com/document/36710…
In the amended complaint, in what appears to be new evidence that Skadden may have uncovered, they tidied up parts, while saying that the alleged breaches of the GLA by RSI/CIG were INTENTIONAL
scribd.com/document/36832…
This amended complaint is shockingly precise in it's targeting of Squadron 42, making it clear that it was never intended to be a separate title from Star Citizen.
diffchecker.com/GTqP0gvu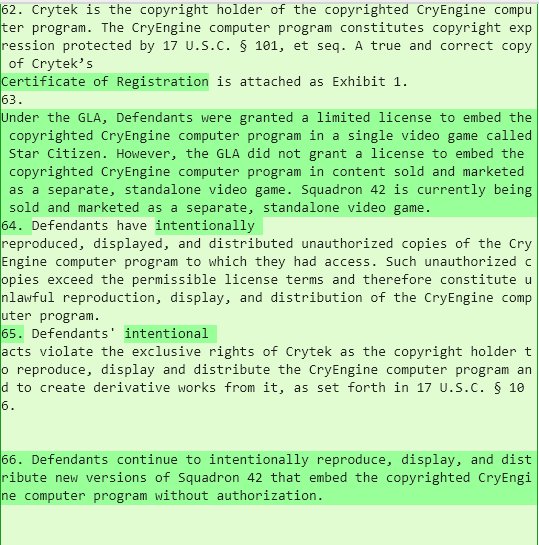 We backers knew since 2012 that Star Citizen was the multiplayer game, and Squadron 42 was single player /w co-op (later removed).
As the numerous media reports in Dec 2015 indicate, we were all just as shocked when RSI/CIG decided to sell it separately
kickstarter.com/projects/cig/s…
Not only did RSI/CIG decide to brand and sell SQ42 separately, they also used it as a collateral in a loan they took out this Summer with
@CouttsandCo
in the UK.
I wrote extensively about this after I broke that news last Summer.
dereksmart.com/forums/reply/5…
As we have seen the past few weeks with the updating of their website, as well as the marketing & media push, the unveiling of the lackluster vertical slice etc, SQ42 is still promoted as a SEPARATE title, and sold as such.
robertsspaceindustries.com/squadron42
In addition to this, as well as it being used as collateral for a loan, Squadron 42, not Star Citizen, is being used to obtain the UK tax credits which they have been benefiting from. Tax credits which, according to Ortwin and public filings, were also collateral for the loan.
The long and short of it is that Skadden are being specific in their targeting of Squadon 42 because unless RSI/CIG can produce a GLA that covers 2 titles, instead of 1, then this specific cause of action in the filing is an absolute disaster for RSI/CIG.
In my previous thread when the lawsuit was filed, I had explained that unlike other modules in Star Citizen such as Arena Commander, ArcCorp, Star Marine etc, Squadron 42 - which doesn't yet exist as playable - could have been a similar module and be covered by the single GLA
Even if it is just another game mode accessible from the Star Citizen launcher, the fact is that the allegations of them breaching the GLA by developing & promoting it as a separate title, presents a serious legal liability given the loan, UK tax credits etc for which it was used
e.g. You can't go to a bank and get a loan against the external garage attached to your house. But you can get a loan for the house itself as a more tangible asset.

That's the importance of SQ42 in its use as a single, tangible and viable asset, SEPARATE from Star Citizen.
Taking that into account, unless RSI/CIG can produce a GLA that says they are able to use CryEngine for more than 1 product, they have basically given Crytek an opening to hit them with a massive financial liability.

If such a GLA exists, there would be no amended complaint.
We now wait to see if RSI/CIG did respond to the original complaint ahead of the amended version. And if so, whether or not they will answer the original, and amend their answer to take into account the amended complaint.

They may file for an extension, or it could be automatic
How does CryEngine v Lumberyard fit into all this?

RSI/CIG could possibly claim Star Citizen uses CryEngine, while Squadron 42 uses Lumberyard.

Problem is, they already went on the record (after lawsuit was filed) saying they haven't used CryEngine for years, switched to LY
Aside from that, they started positioning Squadron 42 as a separate title in Dec 2015.
Then in Dec 2016 after it was discovered, Chris issued this public statement.
i.imgur.com/QKFgXun.jpg
The CryTek lawsuit has exposed what I believe to be the single most significant LIE Chris Roberts ever told.
Star Citizen was not in dev during 2011.
Everything shown were the same tech demos they later became notorious for.
And they were built by CryTek.

Star Citizen is over 6 yrs old, but only 5 yrs old in dev.

We can't even attribute 2011 to pre-production, as that would imply that the work carried over into what they started in 2012.

So basically, 2011 was the marketing preamble to raise money to build the game.
Except that, as with similar crowd-funded games, they used proof-of-concept assets masquerading as actual in-game footage.

This is what the campaign launched with.


Then they did another one during the fundraising.


During the final week push, they did another one featuring the whole family @ 0:40


LOL!! Goons are at it again.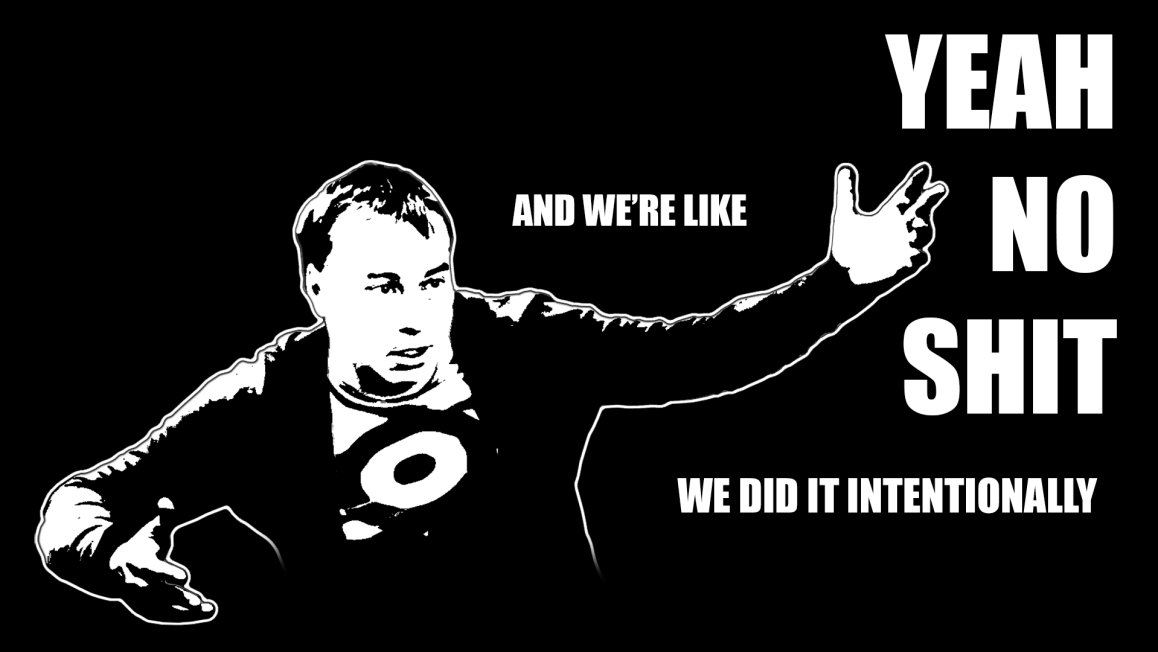 I forgot to mention.

I had stated two weeks ago that if there was a waiver signed by CryTek, allowing Ortwin to represent them, then they would have to respond to that in the answer.

That part has now been removed in the amended complaint, indicating that a waiver exists.
@ 17:46 in this RtV broadcast of 07/22/16, CIG staff tester went on the record saying he had played all the Squadron 42 missions.

So that would have been a CryEngine build.

They claimed to have switched (a few days work) to LY in Dec 2016