"Vladimir Putin's former media czar was murdered in Washington, DC, on the eve of a planned meeting with the US Justice Department" 1/
"multiple intelligence and law enforcement officials suspect it was a Russian hit. The government is withholding information so today BuzzFeed News has filed a lawsuit to pry the records loose."
"Last month, a two-year investigation by BuzzFeed News revealed explosive evidence pointing to Russia in 14 suspicious deaths on British soil that the UK government had largely ignored."
"Four high-ranking US intelligence officials confirmed that those deaths had been linked to Russian security services or mafia gangs, two groups that sometimes work in tandem, by "intelligence gathered in the field & analysed" by US spies & handed to Britain's security services."
This was a six story investigation. Here they all are for those that missed this or are following this closely:
Part One: Poison In The System
buzzfeed.com/heidiblake/poi…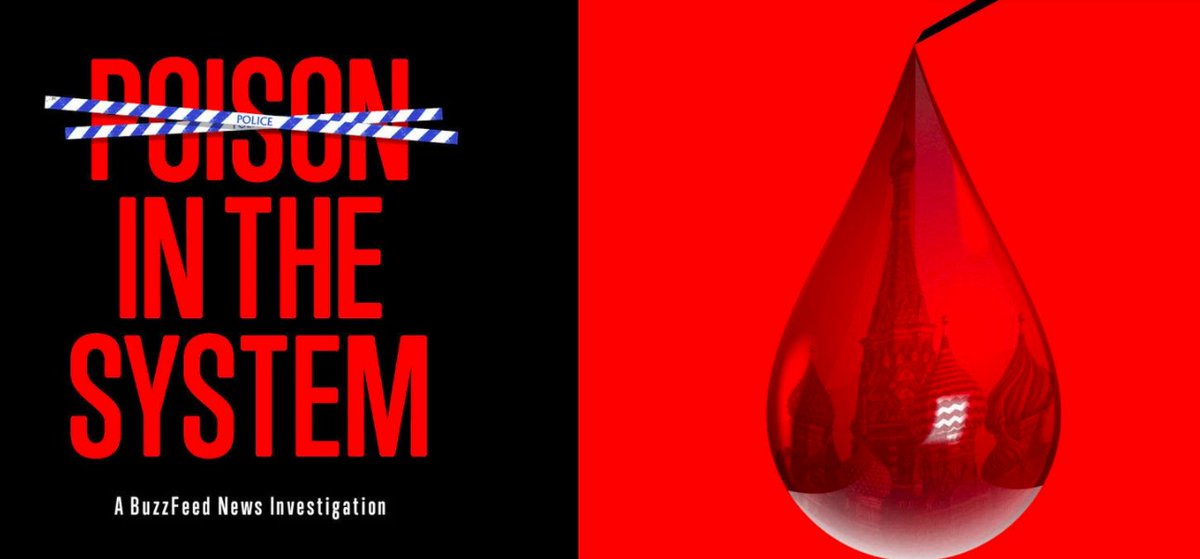 While we are at it: For those of you that are looking for authoritative readings & pieces on Putin that aren't things that he "ordered" or had put together on himself, which you must be careful to avoid, I recommend the following resources:
Three books in order of their authoritativeness:
1.
Karen Dawisha, Putin's Kleptocracy: Who Owns Russia? Provides detailed evidence on Putin's economic crimes in St. Petersburg in the 1990s and beyond; his connection with criminal groups, etc.
2.
Anna Arutunyan, The Putin Mystique. Very insightful.
3.
Masha Gessen, The Man Without a Face: The Unlikely Rise of Vladimir Putin. A very popular and readable account.
Additionally, the two most current and authoritative documentaries on Putin that both examine evidence of his career and crimes in St. Petersburg in the 1990s and beyond are as follows:
1.
"Who is Mr. Putin?"
2.
"How Putin Came to Power"