2.
On January 4th, Chuck Grassley sent a criminal referral, for Christopher Steele ('dossier author), to the Justice Department.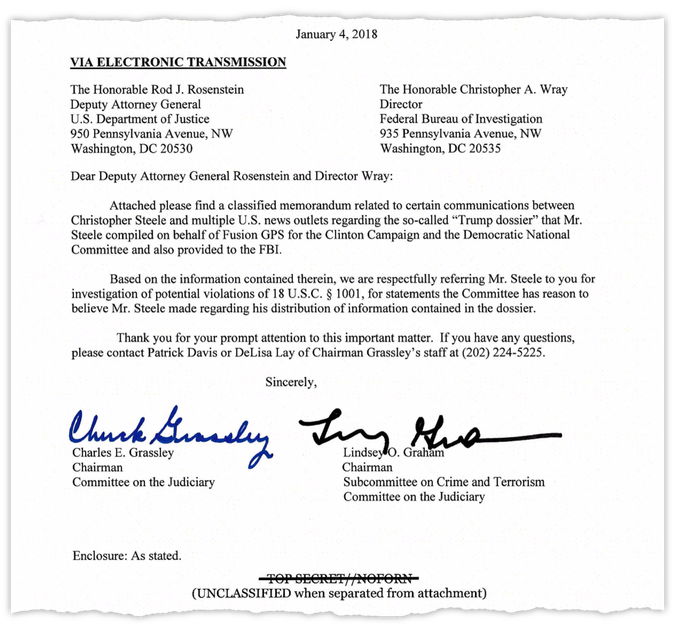 3.
The underlying premise was based on evidence shown to the Senate Judiciary Committee, about the FBI's FISA application (for Trump surveillance authority), in that Christopher Steele had lied to the FBI.
4.
The premise being that if what the FBI had told the FISA court was true, then Christopher Steele lied to the FBI.
5.
The FBI claimed the 'dossier' content was not political opposition research. To assert this view the FBI told the FISA Court the 'dossier' was not distributed to the media by Steele or his subsidiaries (ie. Fusion GPS, Glenn Simpson etc.)
6.
The objective of the FBI was to give the 'dossier' enhanced credibility as underlying evidence for their FISA application.
7.
However, the Senate interviewed Fusion-GPS Glenn Simpson, and during that interview, Simpson described Chris Steele's activity, and made no such assertion.
8.
To the contrary, Simpson admitted to the 'dossier' being heavily shopped to the media, frequent briefings about content to media, and even payment to media for assistance in selling the accompanying narrative.
9.
So when Chuck Grassley see's underlying FISA application evidence, presented by the FBI to the court, and that evidence he has seen is in direct conflict with the FBI assertions - he knows the FBI lied on the FISA application.
10.
So Chuck Grassley calls the FBI out. In essence he calls their bluff.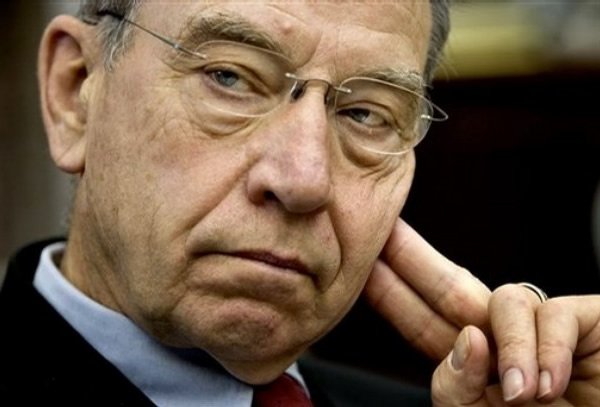 11.
He sends the DOJ a criminal referral, telling them if what the FBI told the FISA Court is true, then Christopher Steele lied to the FBI.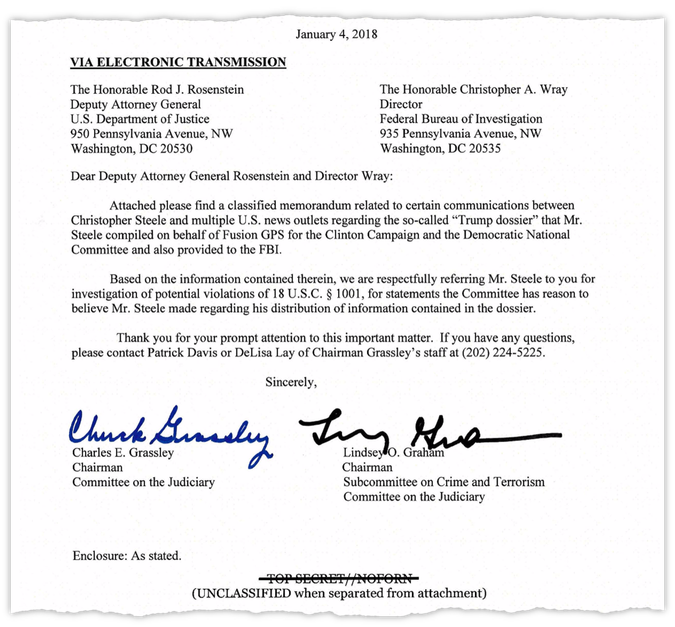 12.
However, Grassley knows it wasn't Steele lying to the FBI, it was the FBI lying to the FISA Court by making false claims about what Christ Steele told them.
13.
And that's what THIS 👇is about.
/The END