1)
The Grassley Memo!
On January 4th Grassley sent a criminal referral to Rosenstein and Wray to investigate Mr. Steele. "Attached please find a CLASSIFIED MEMORANDUM"
#GrassleyMemo
#ReleaseTheMemo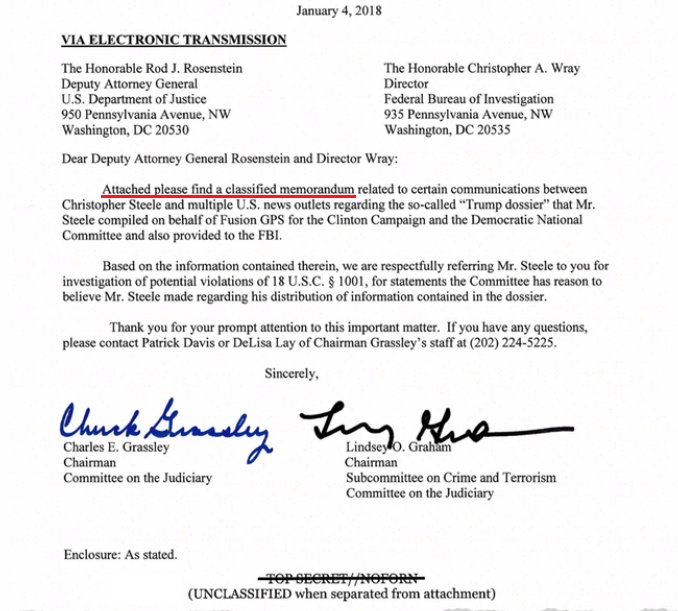 2)
The ONLY reason we are allowed to see the TOP SECRET cover sheet is because it has been separated from the classified memo "UNCLASSIFIED when separated from attachment."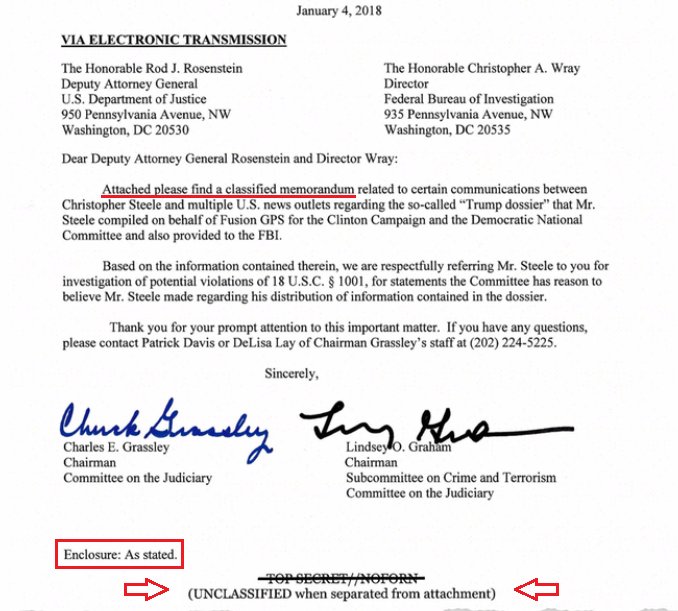 3)
January 5th Grassley issues a statement broadcasting the
#GrassleyMemo
grassley.senate.gov/news/news-rele…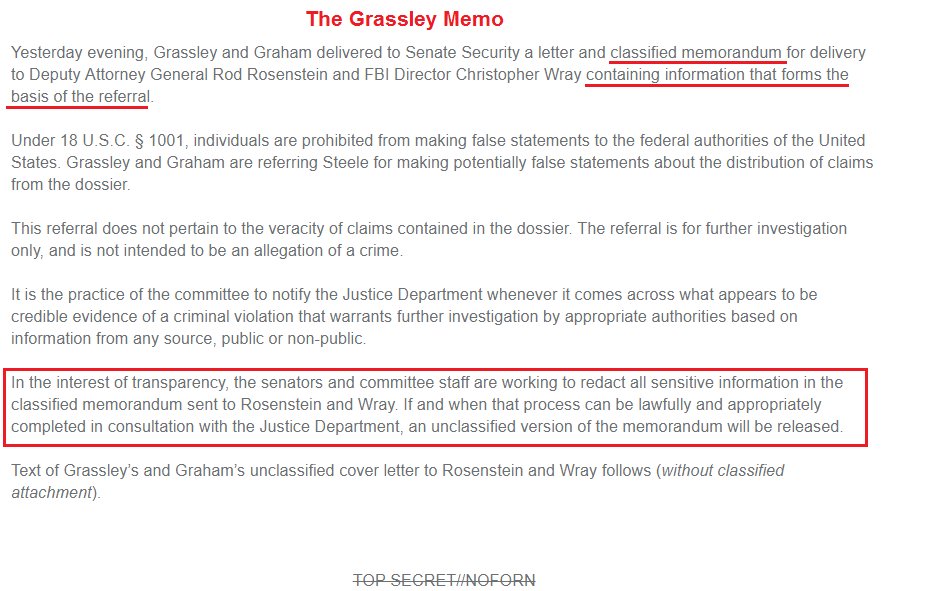 4)
January 24th
"Then we saw contradictory things in DOCUMENTS I am not going to talk about in an open meeting"
5)
The London libel suit that Grassley is referring to (pages 4-20)
PDF>
grassley.senate.gov/sites/default/…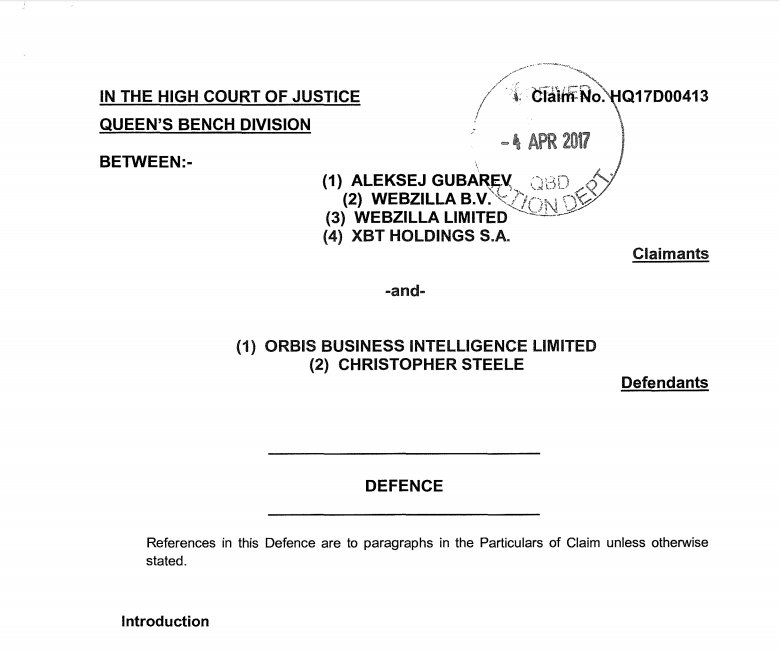 6)
Serious Discrepancies
(Between London court documents and FBI documents)
"If those [FBI] documents are not true, and there are serious discrepancies that are no fault of Mr. Steele, then we have another problem—an arguably more serious one."
7)
On the surface it appears that Grassley's criminal referral is targeting Steele when in fact he is using the FBI to target the FBI! It's a brilliant move.
8)
What he is doing is having the FBI investigate the discrepancies between the Queen's Bench court documents and the classified documents in his memo. It is important to note that he is having the Wray FBI investigate the Comey FBI.
9)
"Judiciary Cmte has access to the same information that House Intel Cmte saw before drafting ITS SUMMARY MEMO. Our cmte doesn't have the same authority to release classified information. We have to rely on the agency to review and potentially DECLASSIFY OUR MEMO"
#GrassleyMemo
10)
In his Jan 24th speech Grassley let us know that unlike Nunes he has to get agency approval (DOJ) to declassify his memo. Nunes had the clearance to release to the House and then to the public. Grassley does not have the clearance.....yet.
13)
Thread detailing the process being undertaken to release the
#GrassleyMemo
. What we do not know is what has occurred between Wray and Grassley since January 24th. I suspect we will find out soon.