Johnny and Tara have brought the sparkle.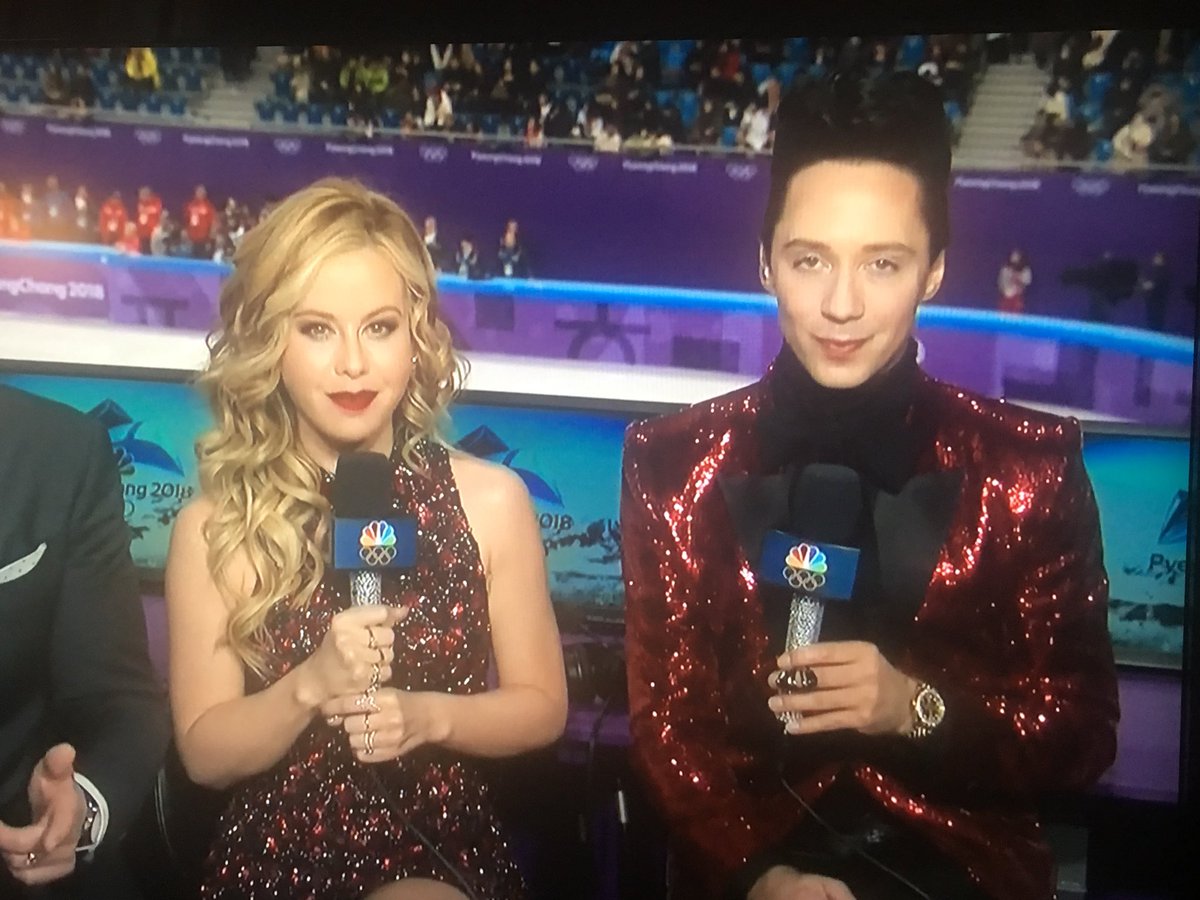 Okay, jazzy Wonderwall amuses me (please don't fall again, kid. It's okay. Get your nerves out here before the singles, but I hope you haven't hurt yourself.)
#Olympics
Iiiiiii don't want to hear about the politics right now, please show me the skaters, NBC, I'm trying to watch this with my kids before they go to bed.
#Olympics
.
@NBCOlympics
I tuned in to watch Olympic figure skating. I do not want an extended political commentary as you skip skaters to hear yourselves talk. If you want a preshow, please schedule it in PRIOR to the live events?
My jumping bean is warming up!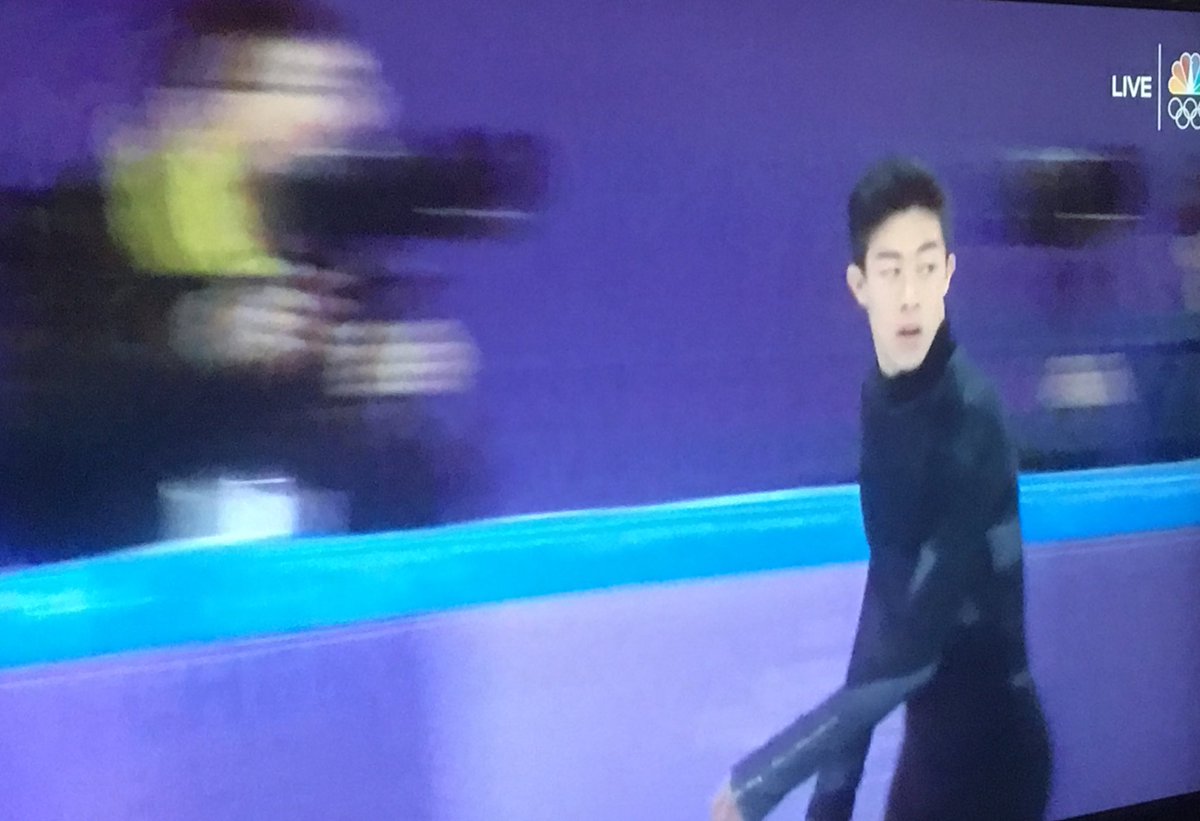 Popped a quad to a double, fell on his triple axel, oh no come on Nathan honey, shake off the nerves here.
Oh man, Nathan into third with Michael and Shona to go. That's so hard to watch. Shake it off, honey, we need you.
*Shoma. Sorry, I'm shook.
And Kolyada fell twice too oh geeze.
SHOMA MY SMOL JUMPING BEAN c'mon hon kick it in the ass, we need to change the tone on this ice.
My small jumping bean son, well done. Just the one jump, you got this Shoma. AND you got your high five!
#Olympics
Shoma takes first in the Team event, with Nathan in 4th.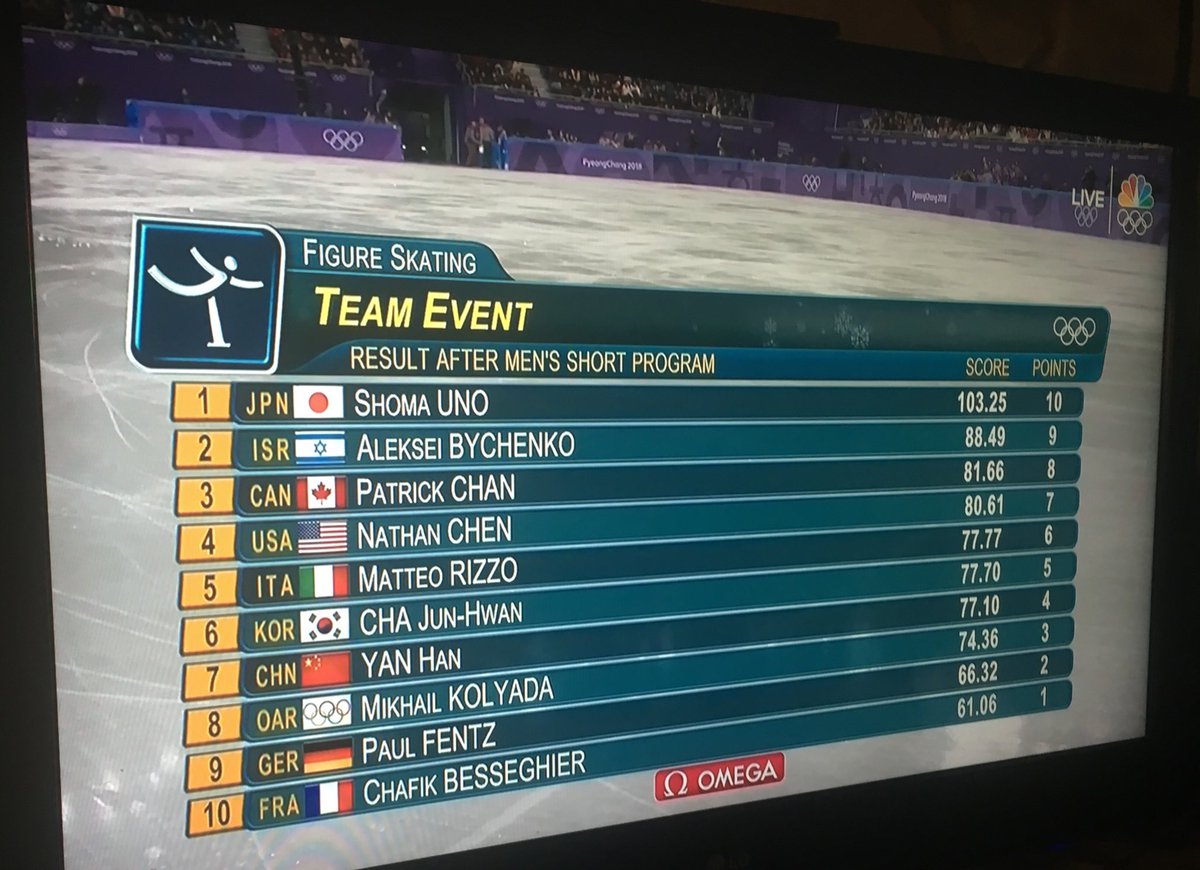 They keep talking about how great the skater from Israel was... who
@NBCOlympics
skipped and is in second in the Team event.
Israel may've lost some of its lead there with the pairs, that was just a really unfortunate fall there.
YURI ON ICE PAIR SKATE. And Johnny there explaining "this is from the VERY popular anime Yuri On Ice, about figure skating. This is Yuri, the main character's, free skate music."
#Olympics
Guys the ISU has just absolutely embraced YOI all year and had it at the Grand Prix Final, and now our little anime that could is at the OLYMPICS and I'm just. Such a happy little nerd.
It HURTS me every time they replay Nathan falling. It hurts. Stop it. No.
And now the Knierims! Come on, guys, you need to pull this out today so we can medal in Team....
#Olympics
Fall aside, I REALLY enjoyed that performance from Germany. Very jazzy and cute and playful.
#Olympics
So with Men's Short and Pairs Short done, USA is in second place right now. Thank you, Knierims! So, we've still got a good shot at the Team medals.