THREAD. There's something we need to clear up. Our work with
@indivisibleden
has been some of the most rewarding work we've ever done, changing the way we see ourselves & the world around us. Want to get involved with grassroots organizing? Join us!
1/
But there is DIFFERENT Facebook group named Indivisible Denver, & their admin has taken a different track from us. This is an unfortunate situation. And confusing.
2/
So here are some easy markers to tell if you are dealing with US or NOT US. First, this is our public-facing page (not to be confused w/ a FB group):
facebook.com/indivisibleden…
. That's US!
3/
Are you at a rally or event, and are the people involved wearing one of these snazzy T-shirts? That's US! 5/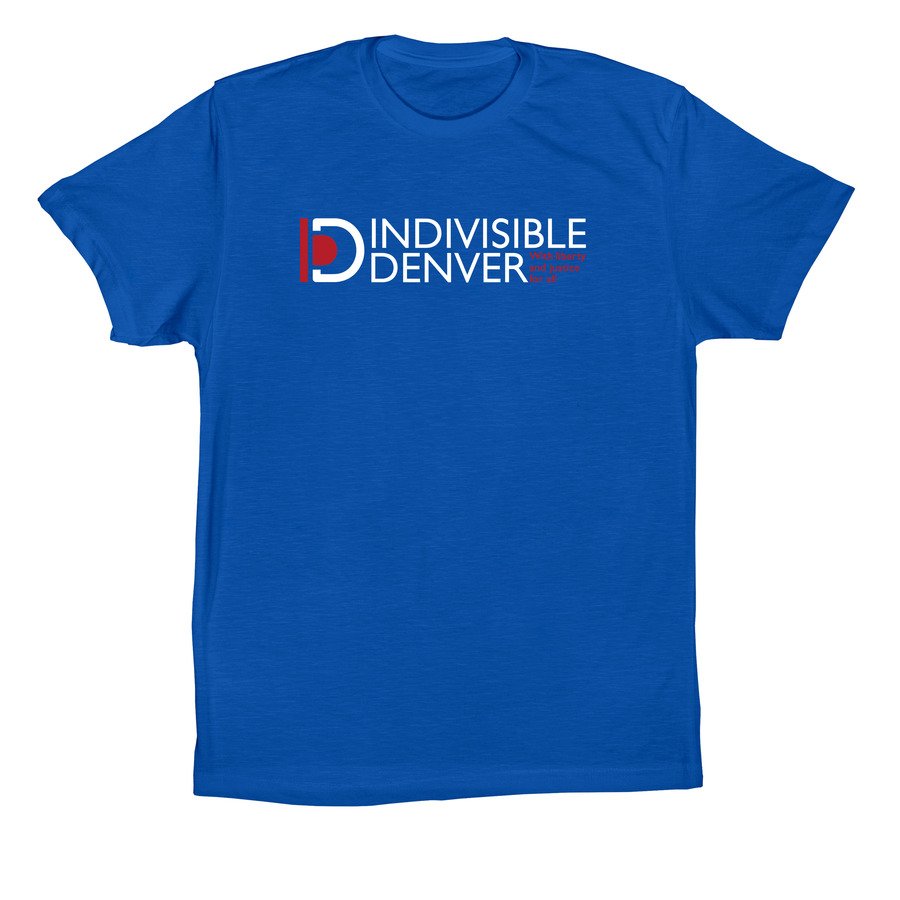 Is the Indivisible Denver group you're in contact with organizing actions around: Health care? Immigrant rights? Registering voters? Canvassing? Gentrification? Racial justice & allyship? That's US!
6/
Is the Indivisible Denver group you're in contact with organizing anything at all? That's US!
7/
Is the group facilitating a daily/weekly
#CallToAction
that includes electoral work, pressuring MOCs, trainings, rallies, marches, education, & more? That's US!
8/
Does the group have a steering committee that works collaboratively & posts meeting minutes in the FB group? That's US!
10/
Does the group have a strong relationship with the national
@IndivisibleTeam
, w/ regular communication and coordination? That's US!
11/
BUT: Are you in an Indivisible Denver FB group adminned by a guy named Eric S. & is it basically a page full of memes, toxic rants about "corporate Dems," & verbal attacks on commenters who dissent? That's NOT US!
12/
AND: Does the admin for the Indivisible Denver FB group you're in display zero actual knowledge of the strategies presented in the original Indivisible Guide? Again, that's NOT US!
13/
We see the hard work our fellow
@indivisibleden
members are doing in Denver, & we know that bystanders who may be curious about Indivisible will do a FB search, find the other group, join it instead of ours & get turned off by the negativity & belligerence. This is shameful.
14/
Our sincere desire is that the other FB group would change their name to avoid confusion. But the admin who holds control of the other group refuses to do that, for reasons that are clear only to him.
15/
If you are *in* that other FB group & find that it isn't useful to your
#Resistance
needs, then leave it. Seriously. Because when people search for
@indivisibleden
on FB, they see a group with 6k members and one with fewer, & they think bigger numbers = more legit.
16/
Is this too much FB inside baseball for our Twitter audience? Perhaps. But this confusion is coming up more frequently here, and in ways that damage the real work we're doing in the community.
17/
It's therefore imperative that we state unequivocally & clearly who we are--and who we are not.
18/
Above all, though, find a group of people you trust & adore to do this work with. Your Twitter correspondent has found that w/ the good folks here at
@indivisibleden
. So get involved & stay involved with whatever
#Resistance
group does this for you too! 19/19