#WinnieMandela
was tried for her involvement in kidnapping of 4 boys, who (Appeal Court accepted) she believed were being abused
But - while she continues to be attacked (even in death) with unproven claims over that case - there is no condemnation for far more horrific crimes
Phila Ndwandwe was 24 and breastfeeding her two month old baby. She was abducted by Durban Security Branch members and refused to cooperate. Her killers stated that they did not have evidence to prosecute her and that they could not release her, and so decided to kill her.
The police had tortured Phila - who they kept naked - for days and days. She refused to turn against her comrades, and made herself a pair of panties with a plastic bag. When her bones where found in the field where she'd been killed, the plastic still remained.


Phila's killers were granted amnesty by the TRC and they led authorities to her grave. Her son was nine years old. He'd never met his grandparents. And they had no idea they'd been living so close to the remains of their missing, brilliant daughter.
This is Barend Strydom. In 1988, he went on a shooting spree and tried to shoot every Black person he encountered. He killed 8 people and seriously wounded 16 before he was confronted and stopped by Simon Mukondoleli, a taxi driver.
He was released in 1992, as part of ANC-NP deal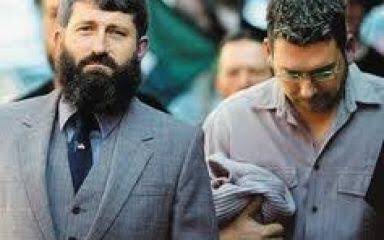 In 2008, Strydom was interviewed by Janet Smith.
He was at home on a smallholding near Brits, "loving the rain, enjoying it here peacefully in my vegetable garden".
He told her: "You know on Saturday, it's 20 years since I killed all those people on Strijdom Square.."
I have to wonder if any of the people screaming insults at
#WinnieMandela
know the names of the police who pulled a shivering naked Phila Ndwandwe into a field and shot and bludgeoned the young mother?
Or have ever shown recrimination towards Barend "Wit Wolf" Strydom?
The NPA has charged the apartheid cops believed to be responsible for the murder of Nokuthula Simelane, who disappeared from the Carlton Centre in the 1980s.
She went missing at age 23. Her mother is desperate for truth about what happened to her. She wants to bury her child.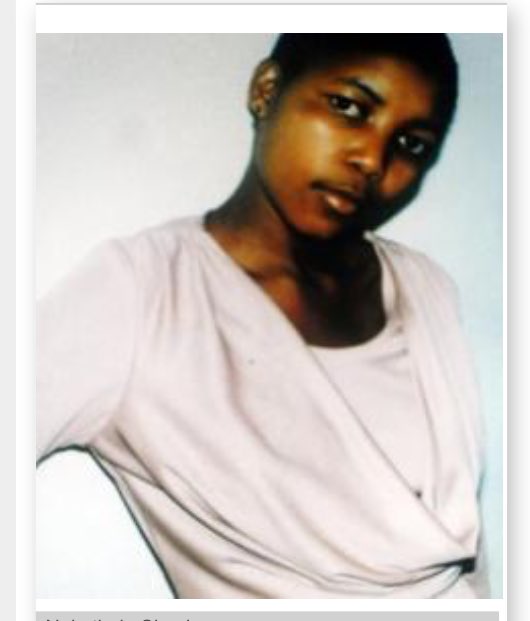 I have witnessed the grief of families whose loved ones were murdered, or disappeared without trace and are suspected to have been brutally killed by apartheid authorities.
#WinnieMandela
's own driver was one of the many victims of Eugene de Kock's Vlakplaas unit.
Fmr Vlakplaas operative Jacobus Brits told TRC Winnie's driver Tiisetso Leballo was killed after 4 of his comrades were killed in a hail of bullets. "We were sitting with him and drinking...he drank three beers before we could kill him and destroy his body with explosives."
I interviewed
#WinnieMandela
about the murder of Leballo - her driver - at the hands of Vlakplaas.
She broke down when she spoke about how the officers admitted to blowing up the only thing that remained of him: his toe.
Her grief was so intense, it left me breathless.
I know I will get the usual racist hatred for this thread. But I've seen enough anguish to know there is a vast ocean of real rage and pain that haunts this country - and much of it is linked to unanswered questions, and a real sense that justice wasn't done.
#WinnieMandela
went on trial.
Hundreds of apartheid cops did not. They were given amnesty for brutal murders, assaults, torture documented in TRC transcripts.
But their names are not ever likely to be the subject of hate-fueled twitter trends.
That says something