THREAD: I've been going hard at
@RepCurbelo
and
@RepJeffDenham
for working with Trump and Stephen Miller to write a bill that eviscerates our asylum laws and would detain kids for months or years.
#FamiliesBelongTogether
I want to walk you through what this bill does.
/1
This is the bill they wrote behind closed doors. Curbelo and Denham got to be original cosponsors of this bill in exchange for turning their backs on
#Dreamers
and abandoning an effort that would have brought bipartisan immigration bills to the Floor today. /2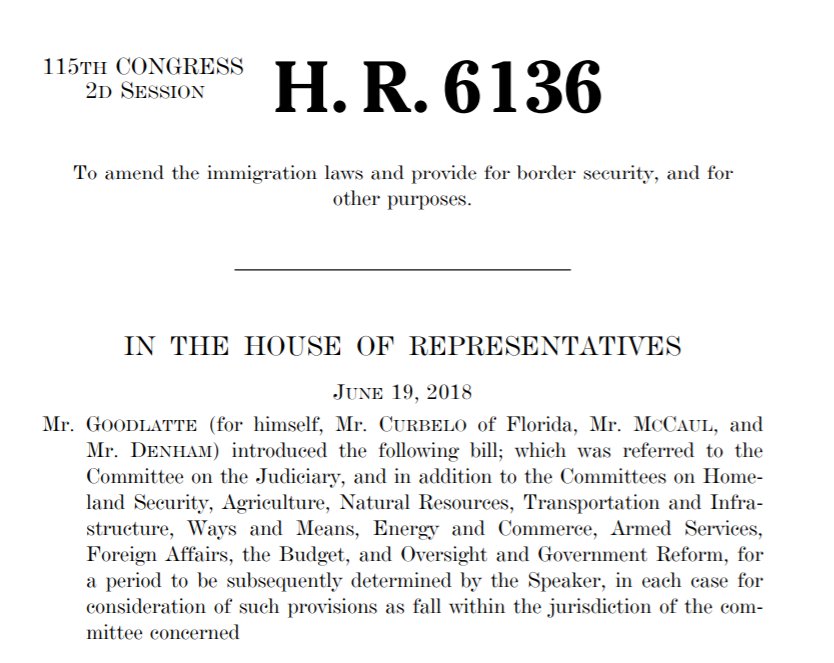 See how they strike clause (iii)? This is the part of their bill that says Border Patrol can remove unaccompanied children from the country--without ever seeing a judge, lawyer, etc.--even if the kids do not have the capacity to understand that they are agreeing to be removed. /3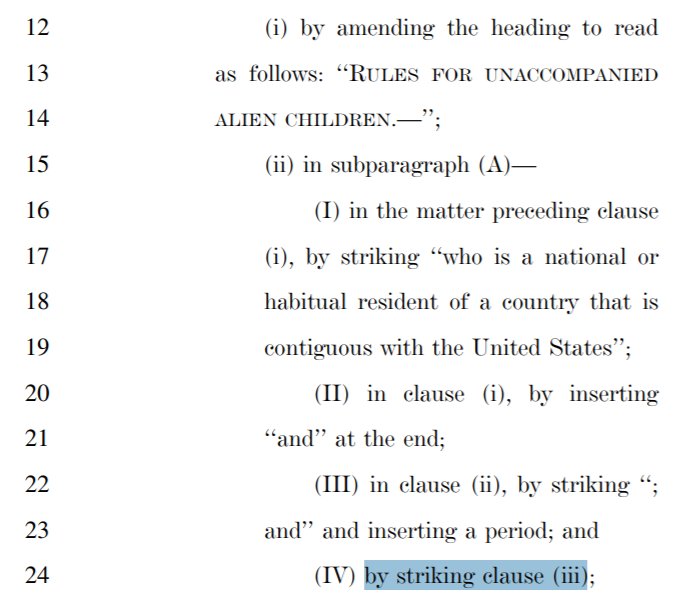 See how they strike language about kids from contiguous countries? This means all kids would be treated the way Mexican kids are now treated. Read this Vox piece about what a disaster that would be and how it will endanger many more kids. /4
vox.com/2014/7/15/5898…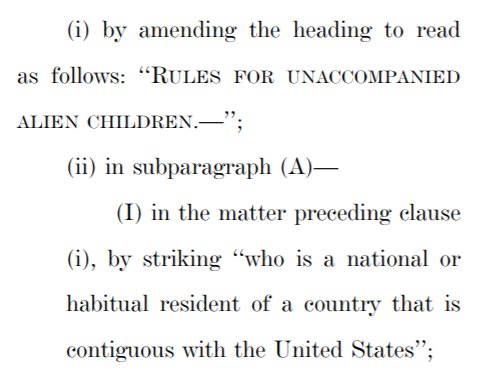 See how they require HHS to take custody over children not later than 30 days after they are determined to be unaccompanied? Current law says 72 hours.
This says children can be kept in Border Patrol cages for 30 days. That is literally what this means. /5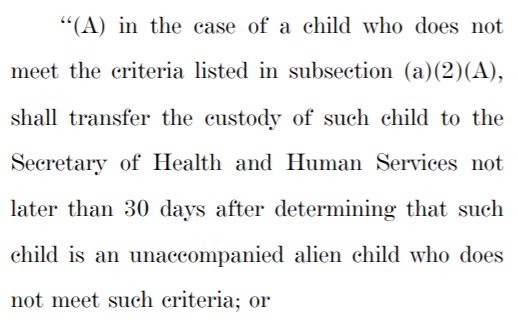 See how they require HHS to report to DHS on the name, location and immigration status of any person who comes forward to sponsor an unaccompanied (or separated) child who is being held by HHS?
This is not about the best interests of the child.
It is using kids as bait. /6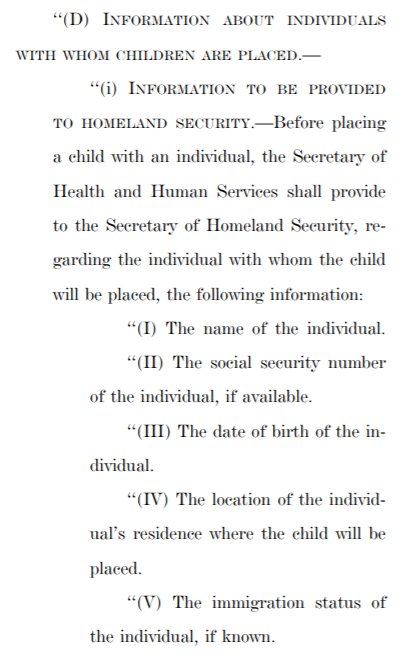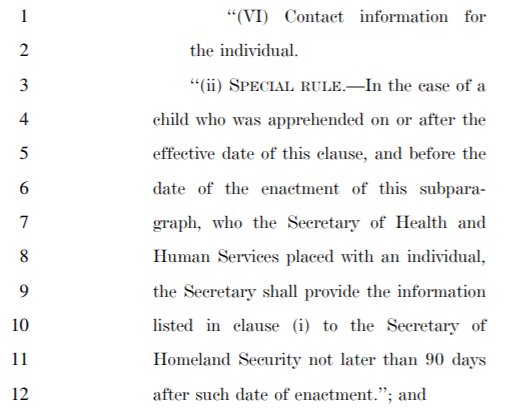 The "clarification" of standards for family detention is anything but. The standards today are clear and they are informed by what is in the best interests of the child and basic child welfare principles.
This language overrides those protections completely. /7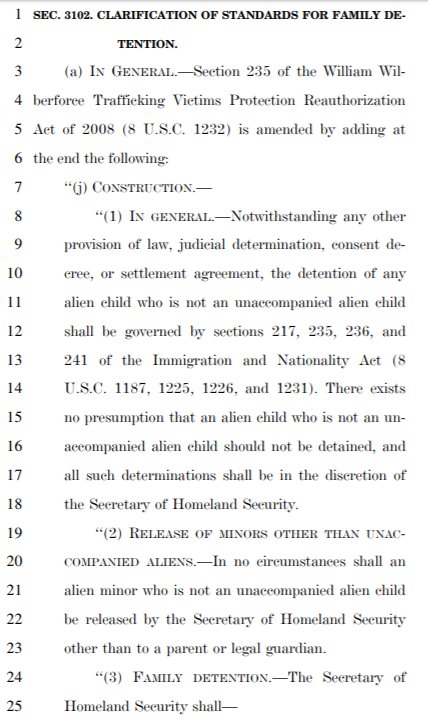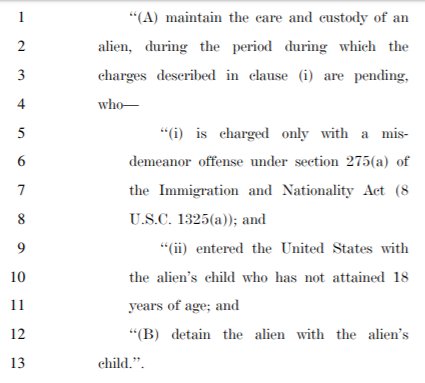 This language in the bill takes it a step further and preempts the ability of states to require that family detention camps be licensed to care for children. Again, the bill is designed to insulate ICE from criticism and oversight as it jails kids. /8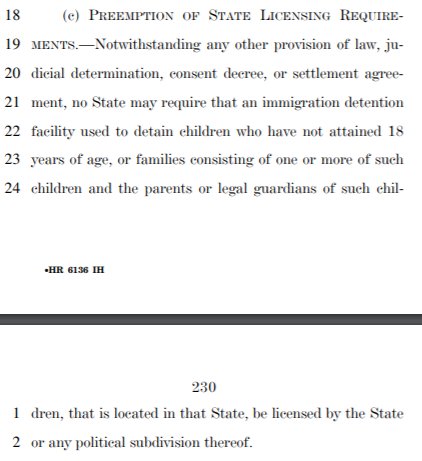 The bill allows ICE to detain kids with a parent--for months or years--in unlicensed jails.
The cruelty of separation was driven home with the public because we saw it.
We heard it.
propublica.org/article/childr…
Once kids are behind bars expect far less visibility.
/9
How much money does the bill appropriate for detention camps to hold kids indefinitely? Up to $7 billion.
Expect a gleeful investor call by private prison company executives. /10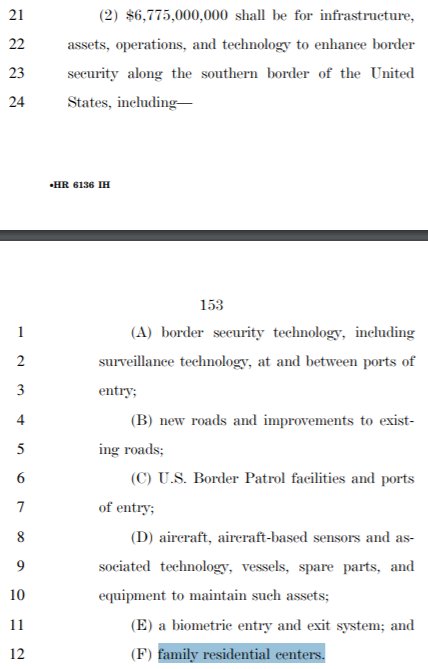 This is the section that says people expressing a fear of persecution can be deported without ever having the chance to present their full case in court so long as they basically can't prove their case when they first arrive. When they are detained. And without counsel. /11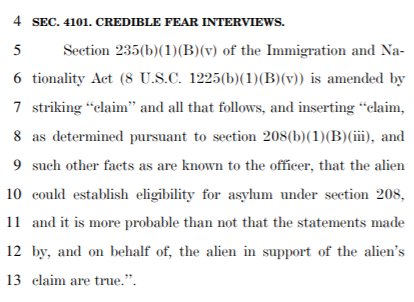 This is the part that says an unaccompanied child--like, a 6 year old--can no longer apply for asylum in a non-adversarial interview with a trained asylum officer. Instead, that kid must go to court where she will go up against an ICE Trial Attorney with no right to counsel. /12


This is the part that ends asylum for virtually everyone who crosses our southern border. It changes the law to allow the US to false and unilaterally declare Mexico a "safe third country"--basically, a country where asylum seekers passing through can be adequately protected. /13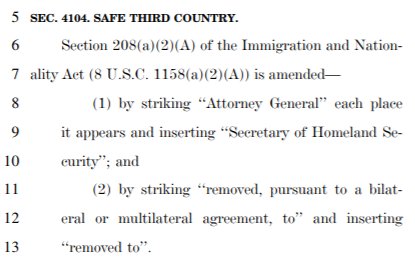 This is esoteric, but this provision allows the US to revoke status from, among others, Cuban nationals who receive asylum and then return to Cuba. Interestingly, Goodlatte's bill last week had a Cuba carve-out. Not sure why that's omitted.
@carloslcurbelo
@MarioDB
/14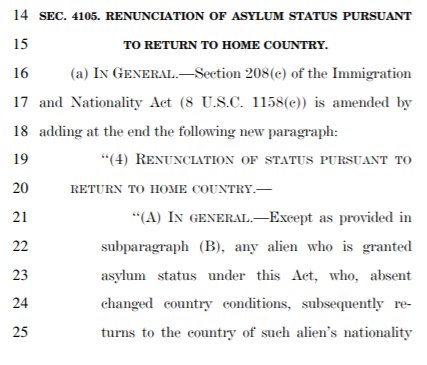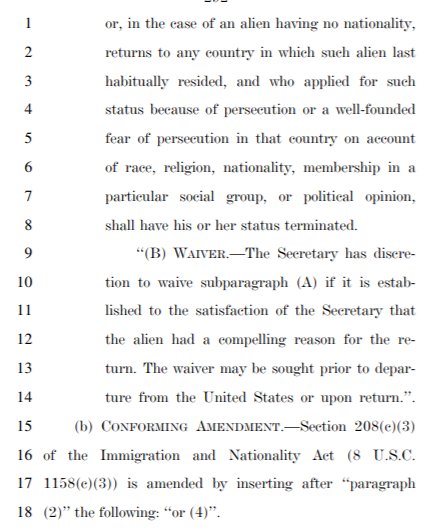 Finally, it's worth restating that the reason the House is voting on partisan bills that provide incomplete protection to Dreamers and that make asylum seekers and children more vulnerable is because Republicans who claimed to support
#Dreamers
completely caved.
/15
Under the
@RepCurbelo
-
@RepJeffDenham
-Stephen Miller bill, Dreamers don't even get permanent protection if Congress doesn't appropriate--and DHS doesn't use--all $25 billion for the wall, border, and family detention camps. /16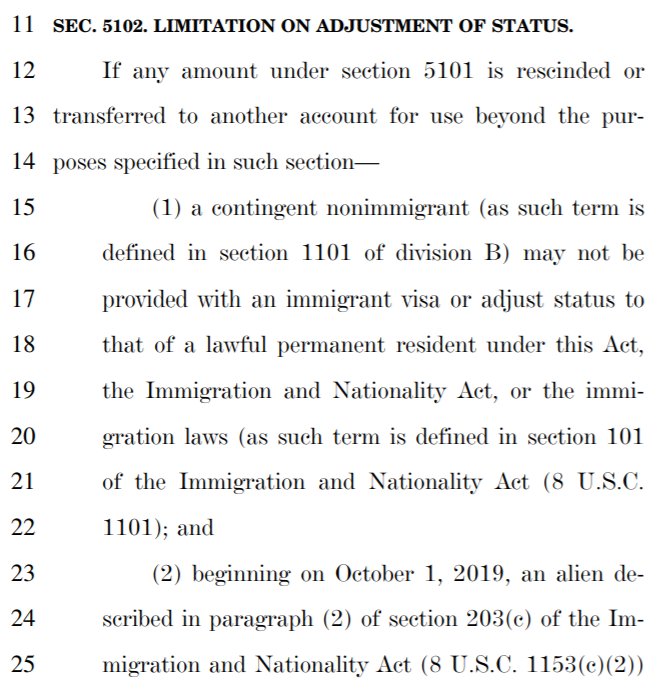 I wanted to write all of this because I don't want to make it seem like my targeting of Denham and Curbelo--who chose to own this cruel bill--was based on politics.

On substance, this bill is mean-spirited and ugly. Members should hear from you today.

Call (202) 224-3121 /end