Oh shit! ⚖️❤️ Bout time!! Schools provided all evidence to Horowitz re: Clinton Email he's also deeply tied to some real jerks.
justice.gov/opa/pr/attorne…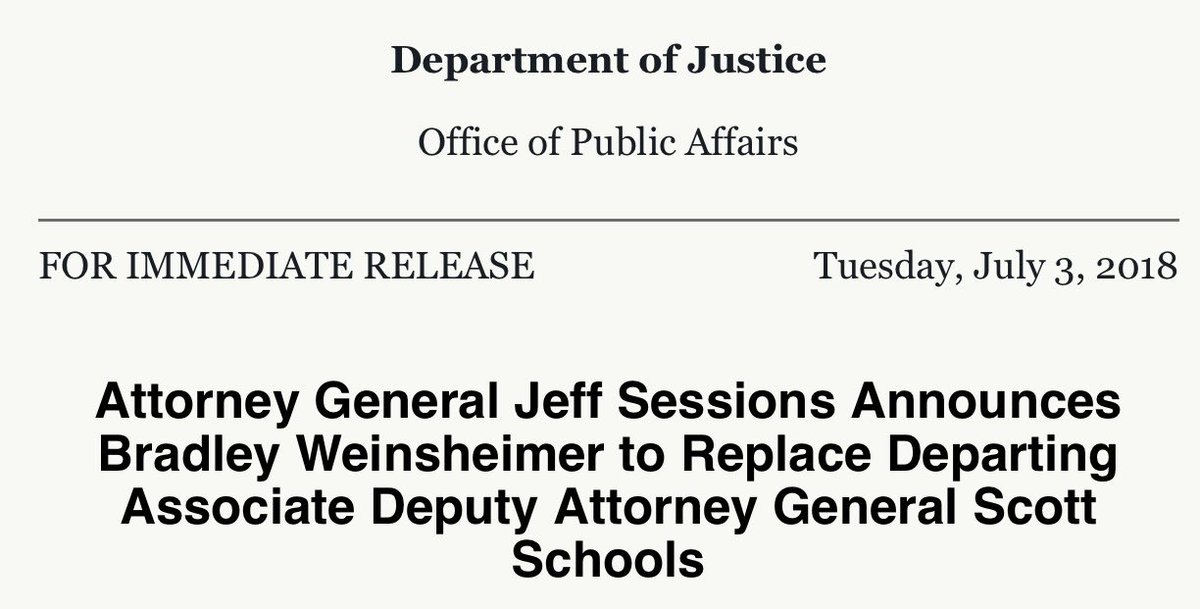 This is a pretty big deal actually.
November 6th letter would be the one ultimately clearing Clinton (again) rather short for that many people to be involved in the edit. Has anyone seen the original or drafts?
@JusticeOIG

Page 474 Schools also made curious decision to not document Kadzik after he sent "heads up" email? While he stated to OIG it was based on nuance, one must question if recusal actually ever happened and if it did why were they trying to avoid scrutiny?
#again

March 2, 2017 very strange day. Sessions has interview prep could've been for Tucker Carlson show? 5:15-6:15pm meets with Schools and company to discuss recusal issues, either before or after he has press conference announcing recusal but that isn't on his schedule?
#WhatHappened