First - which hospitalized patient needs a diagnostic para?

Patients with ascites and:
Spontaneous bacterial peritonitis (SBP) is a deadly condition. Appropriate tx can prevent hepatorenal syndrome and death.
How many patients are asymptomatic?
Many.
In this study from Pinzello et al, 1 in 3 patients with SBP were "silent"
aasldpubs.onlinelibrary.wiley.com/doi/epdf/10.10…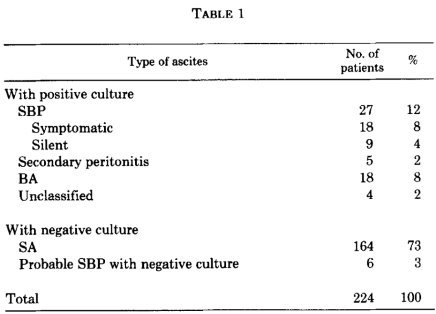 A silent but deadly condition is a problem if delay in diagnosis is associated with worse outcomes.
Uh-oh ... patients with SBP definitely prefer early diagnosis
See this terrifying chart from Kim et al in
#AmJGastro
nature.com/articles/ajg20…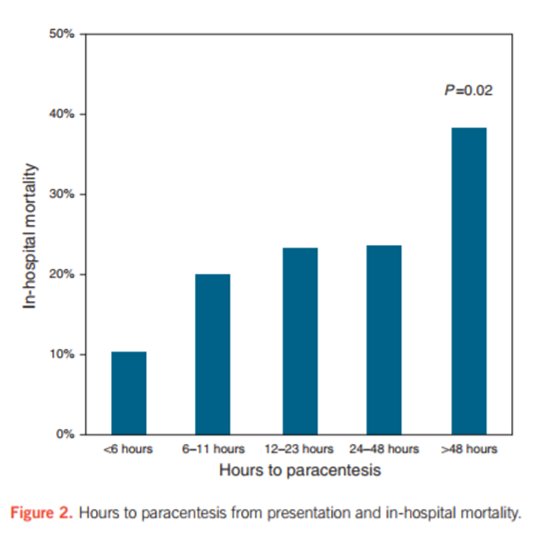 Do you agree that paracentesis is important to do and do it early?
Act 2:
But - you say - my patient has an INR so we can't 🙄
Well...maybe you can
For one, the American Association for the Study of Liver Diseases (
#AASLD
) recommends doing a para on everyone except those in DIC and not giving plts or FFP beforehand
aasld.org/sites/default/…
Why so confident?
The INR measures some BUT NOT ALL factors in the clotting cascade.

And its missing important parts of the story

Say what?
Two - the clotting factors from OUTSIDE the liver are higher.
Factor 8 says "dont forget about me!"
See this table from
@AGA_Gastro
sciencedirect.com/science/articl…


Three - and most importantly - PT assays generally lack thrombodulin; i.e. thrombin generation is not captured.

Thrombin generation is the business end of the clot cascade

And it turns out ... it is usually preserved in cirrhosis.

And sometimes it is HIGHER!
This is what happens when you put thrombomodulin in the mix
aasldpubs.onlinelibrary.wiley.com/doi/pdf/10.100…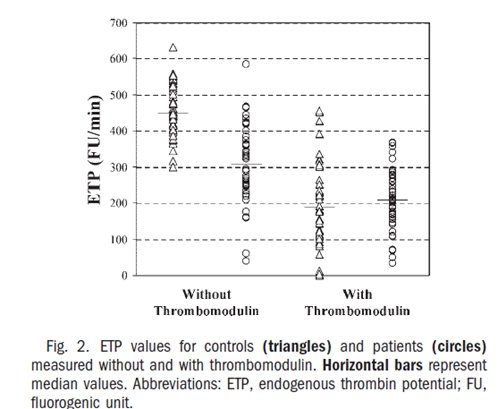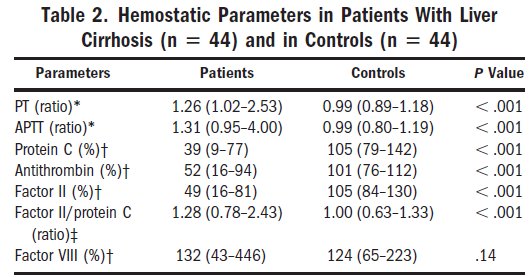 So elevated INR is not by itself a contraindication to an important - potentially life saving procedure

But it is a window into the wonderful world of cirrhotic physiology!

Did you find this helpful?
You may have noticed that we never talked about thrombocytopenia.

Would you like to?