THREAD:
1/
last year, I observed
climateaudit.org/2017/09/02/ema…
that majority of DNC hack emails, including most damaging, were sent AFTER Crowdstrike diagnosed that DNC network hacked by Russia.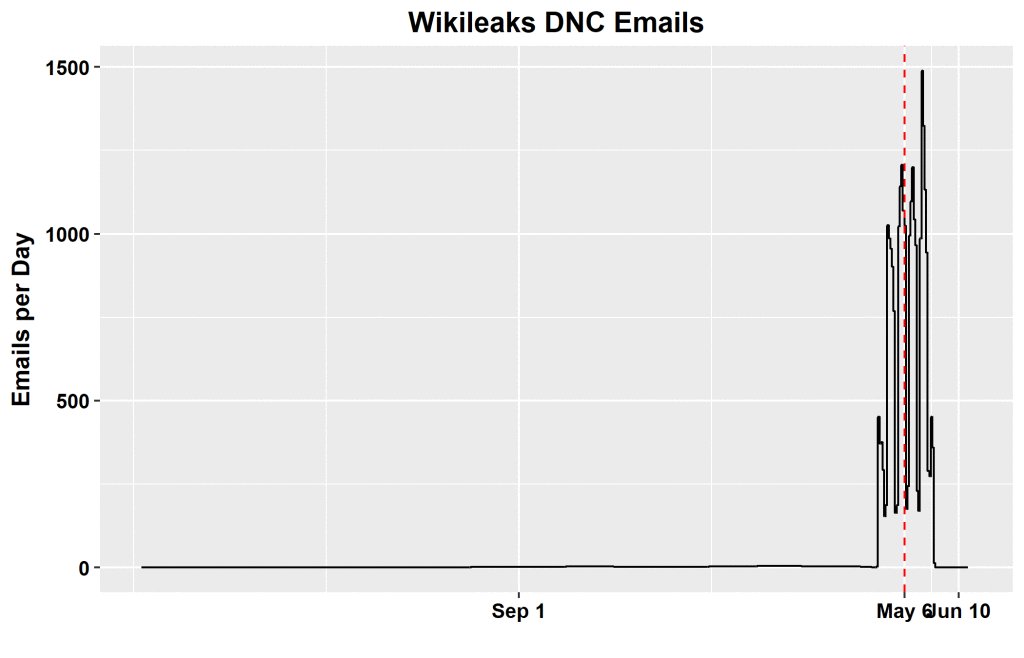 2/
on May 6, 2016, senior DNC officials KNEW that DNC servers had been hacked by Russia. Nonetheless, DNC officials persisted in exchange of emails that were so embarrassing that exposure forced resignation of Debbie Wasserman Schultz.
WHY??
3/
did top DNC officials fail to warn mid-level officials (e.g. finance department involved in embarrassing emails) that DNC had been hacked, that documents could be exposed? Or were DNC officials warned and ignored warning? Despite massive publicity, we don't know. Which is it?
4/
given then lingering concerns over vulnerability of Hillary's washroom server to foreign hacks (which had not yet been whitewashed), DNC officials would be very reluctant to expose that DNC had been hacked - even, it appears, to their own employees.
5/
the failure of top members of DNC and Hillary campaign to take adequate steps to prevent DNC officials from sending embarrassing emails AFTER they know that DNC had been hacked needs to be fully digested.
6/
it neatly summarizes the Hillary campaign's recklessness in pursuit of political opportunism. Ironically, had they been even slightly less reckless, if they'd taken the slightest precaution of warning DNC staff, the damaging DNC hack emails would never have seen light of day.
7/
while US media whinge about Russia, Russia, what about breathtaking incompetence of political establishment in continuing to send embarrassing emails over blown system AFTER they know that it's hacked by Russia? Maybe US elites should save some blame for themselves.