Off to
#SCOTUS
, where Justice Brett Kavanaugh has joined the court and will be hearing arguments in two criminal sentencing cases today.
Another person to watch: Chief Justice John Roberts, who now gets to decide what to do with his Supreme Court. Read my story about that aspect of this change:
buzzfeed.com/chrisgeidner/c…
#SCOTUS
, Oct. 9, 2018: Justice Brett Kavanaugh's first day on the court, as a small group of protesters remain: "This isn't over."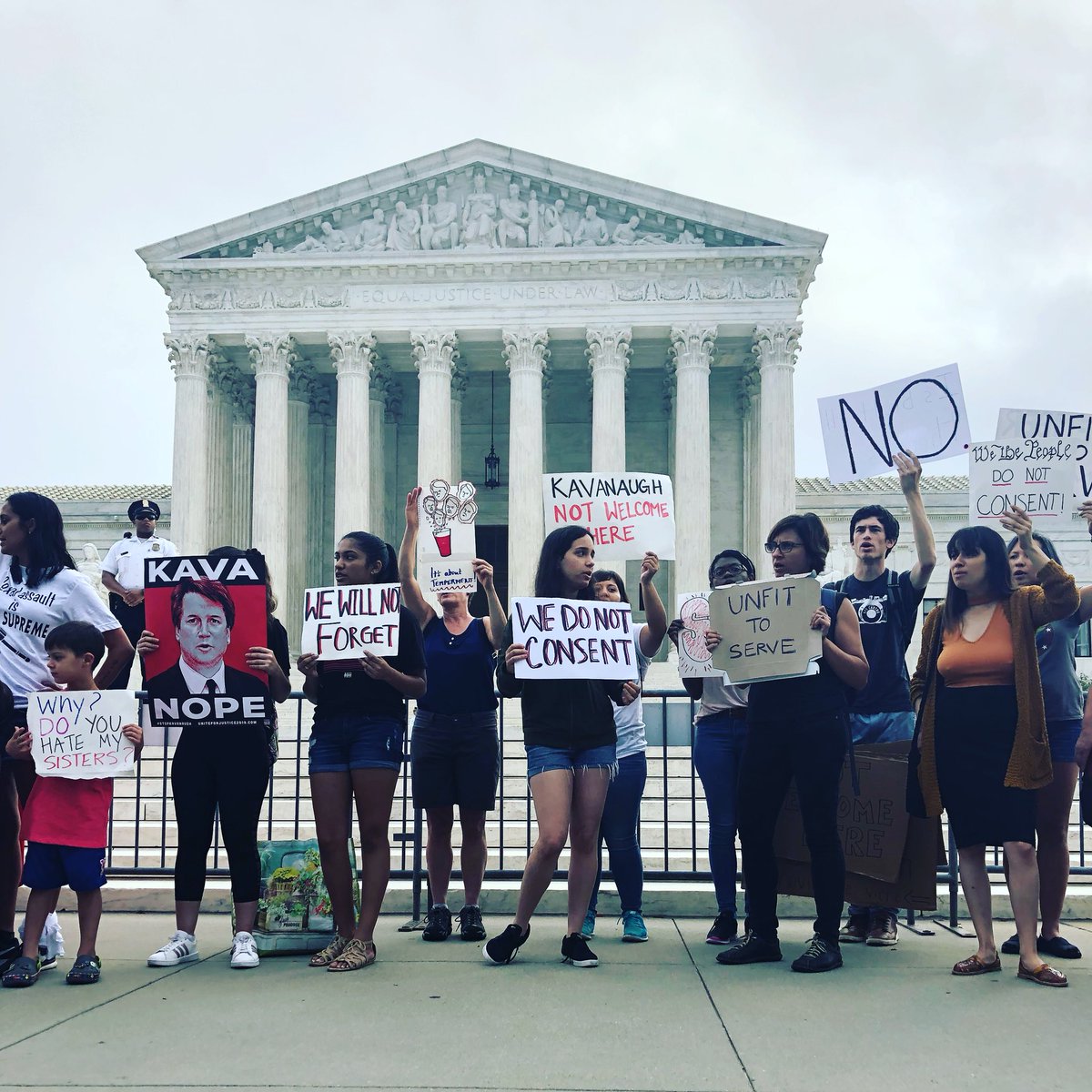 Justice Sotomayor wrote a statement "respecting the denial of certiorari" in a pair of cases raising questions about solitary confinement — a "deeply troubling concern," she wrote.
The cases are Apodaca v. Raemisch (17-1284) and Lowe v. Raemisch (17-1289).
Sotomayor notes her agreement w the court's decision not to grant cert here due to "arguments unmade and facts underdeveloped below." Citing repeatedly to Kennedy's past writings on solitary confinement, though, it sure looks like Sotomayor has decided to take on the issue.
Off to the courtroom. Back later.
Out of the first arguments. With heightened security today — the whole marble plaza was blocked off by metal fencing — the mood was a bit tense at the court, but there were no interruptions during the case over federal criminal sentencing law.
#SCOTUS
Once the justices took the bench, Chief Justice Roberts said it was a "great pleasure" to welcome Justice Kavanaugh to the court, wishing him a "long and happy career" at
#SCOTUS
. Roberts also took a moment to thank Justice Kennedy, who was in attendance, for his service.
Kavanaugh asked multiple questions in his first case sitting as a justice, still sounding a bit like an intermediate court judge at moments. At one point, for example, he asked something like, "How do we understand what the court meant" by language in a prior
#SCOTUS
ruling.
A bit interestingly, there was a continued sense of the compromising spirit that animated last week's arguments. (See:
buzzfeednews.com/article/chrisg…
) Of course, this is a statutory interpretation, and not a constitutional, case, and not even a high-profile one of those. So: Stay tuned.