What this family did is totally do-able in NC. (thread)
New Voter Fraud Cases in NC & CA Show Need to Secure Our Elections
pllqt.it/vZtfxD
#ncpol
#VoterID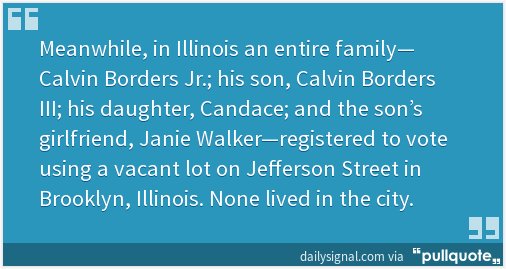 In 2016, I reported on hundreds upon hundreds of college students being allowed to register to vote in NC using the address of a ... wait for it...
VACANT LOT.
ladyliberty1885.com/2016/11/18/vot…
NCSBE said they gave college campuses a 'special dispensation'. In other words, these voters didn't have to follow the law the rest of us in NC did.
The reality of this is anyone could walk up and register at any college to the generic address & then disappear.
I took 50 names from the list of 2016 voters registering to that Duke vacant parking lot address whom I verified to be from another state. 26 appeared to have either also voted in their home state or requested an absentee ballot.
And don't forget duplicate votes.
Government Accountability Institute (GAI) indicated that at least 8,471 votes cast in NC in 2016 were "highly likely" duplicates.
Being able to register to a vacant lot in multiple counties can make that dream a reality!
ladyliberty1885.com/2017/08/02/nc-…
And don't forget the ballot mill in Bladen County during 2016 manipulating absentee ballots. Looks just like the ballot ring caught in Texas.
ladyliberty1885.com/2018/10/19/pai…
Now let's jump back to NC in 2012 where the board found more than 35,000 cases of double voting.
"In some cases, votes were cast under names of individuals who had passed away before Election Day."
ladyliberty1885.com/2014/04/03/nc-…
More 2012 double voting:
"The review found "35,570 North Carolina voters from 2012 shared the same first names, last names, and dates of birth with individuals who voted in other states."
More 2012:
"Another 765 Tar Heel State residents who voted in 2012 had the same names, birthdays, and final four digits of a Social Security number as voters elsewhere."

How many were students registered to a vacant lot?
Jump up to 2017, NC had 22 counties with 189,721 'Ghost Voters' living in them, meaning people registered to addresses belonging to someone else & where registrations exceeded voting age population.
ladyliberty1885.com/2017/08/14/gho…
Durham was found to have had a 117% registration rate and wouldn't you know, 90,000+ magical ballots showed up there to push Roy Cooper into the Win column.
ladyliberty1885.com/2016/11/14/car…
"No class of citizens gets to vote from a temporary address that is not also their home of-record but the courts have quietly made an exception so students can do this even though the vast majority of them never stay in that college town after school." -
@VoteChecker
2013
Coming back full circle - The NC SBE did an end run around the law with a dispensation for mass registrations to places. Even with the rewrite/recodification in 2017, these dispensations still create a special class of voters unbeholden to the law the rest of us have to follow.