(1)
Thread: The many gaffes of Alexandra Ocasio-Cortez.
Until now I've essentially ignored her, but some conservative opinion pieces have got me thinking. I agree with
@JesseKellyDC
that we can either pour fuel on the fire, or not.
The pros and cons are discussed below.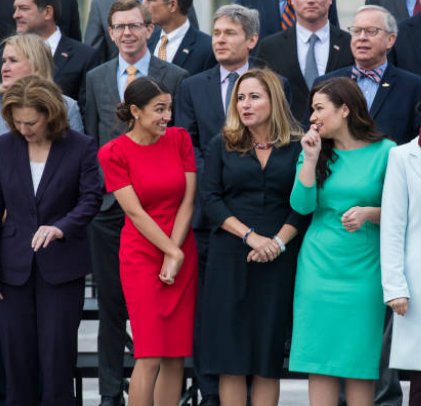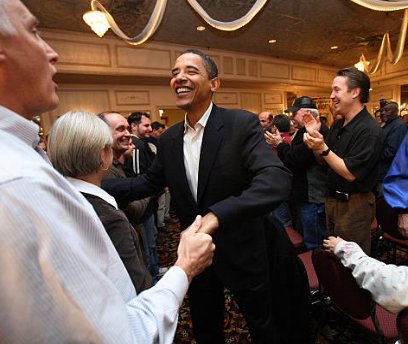 (3)
I was one of millions who were sucked in by Obama, twice, to my eternal regret. I finally woke up to who he is when I noticed him enabling the great DNC primary elections fraud of 2016. My permanent
#WalkAway
followed soon after. I became a conservative & a Trump supporter.
(4)
I've been called many things but low-IQ isn't one of them. Yet even with a hard-earned top of the class political science degree and years of experience working in politics, I was still sucked in by liberal lies. The lesson for me was that we must do our own due diligence.
(5)
Obama is way more intelligent than AOC, but that doesn't matter. They were both placed on the executive recruitment program of the DNC, because they were marketable. Ds believe voters are stupid & will believe whatever they're told. In too many cases, they're right about it.
(6)
I didn't want to read
@JesseKellyDC
's piece but I'm glad I did. He writes a cautionary note, inviting us to think more critically about our assumptions and reactions about the seemingly dumb-as-a-rock AOC.
He's NOT saying take her IDEAS seriously.
thefederalist.com/2018/12/06/rig…
(7)
In his column,
@JesseKellyDC
is saying take AOC's potential for gaining even more power, seriously.
The fact that her continued success is unpleasant to think about made me not want to think about it.
But that's how Obama won the presidency & look where that got us.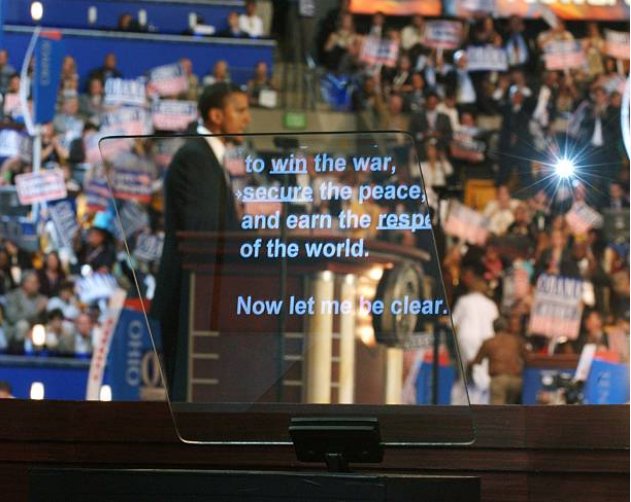 (8)
I don't need to mock AOC's stupidity in general or specifically regarding the Constitution and what we policy wonks call the "machinery of government."
I don't need to prove my superior understanding of it to anyone. Nor do you.
A high schooler can attain it in one day.
(9)
Mocking AOC isn't going to redpill one Democrat voter, I promise you.
What redpills Democrat voters is the incontrovertible evidence that Ds use and abuse their voters and in indeed, despise them on a personal level.
Like the evidence in 2016. And since.
(10)
I don't even need to talk about the growing evidence of
#Spygate
, part of the wider
#Obamagate
. The facts about all that are coming out, they speak for themselves, and the message will be even louder over coming months as Whitaker & if confirmed, Barr, release the hounds.
(11)
There are SO MANY points of evidence that can redpill people. For me, the straw that broke the camel's back as a one-time Hillary supporter was her ludicrous & offensive
#SniperFire
story. In which she implied the USSS & USAF would ever fail to protect a FLOTUS & first kid.
(12)
Redpilling works like this: Once one example causes enough doubt & curiosity, the person secretly starts searching for info online. He or she is then open to hearing the other side of the story on multiple other incidents.
You don't need to do a thing. Let the facts speak.
(13)
In the remainder of this thread I will link and comment on articles about our options for undermining AOC's rise to the top.
I'm asking you to consider all your options. Her gaffes do instinctively invite mockery, but I do that differently now, and more often in private.
(14)
Oh and the actual probability of AOC making it to the top doesn't matter. However far she goes, our reactions to her will affect how much power she has to increase Democrats' vote share. I say we should withdraw the troll food.
(15)
IMO this is a good article by Kevin McCullough
@KMCRadio
, but trying to convince AOC to change her ideology, even in middle age, is pointless.
Many shift from socialist to conservative over time, but not someone like her. She has no need to.
townhall.com/columnists/kev…
(16)
@Amber_Athey
covers several recent gaffes in this article. Notice how the random liberal photographer mischaracterized textualism/originalism as literalism? Such misunderstandings are rife among liberals. That's an issue in itself.
dailycaller.com/2018/12/08/ale…
(17)
Beth Baumann
@eb454
gathered several responses to an AOC gaffe in this article. My takeaway from it is that too many conservative pundits are piling on with virtually identical comments that don't draw out the policy issues in her gaffes.
townhall.com/tipsheet/bethb…
(18)
AOC's response to the comments didn't address the nub of the issue. She made the threat as a member of a body that can subpoena. If she is on a committee with purview, she CAN vote for a subpoena to be issued. If not, she CAN influence others to.
She was caught red handed.
(19)
Please send me AOC-related articles and I'll offer up my thoughts as someone who, unlike the Congresswoman-elect, IS professionally qualified and experienced to speak about the machinery of government.
I don't feed this troll, I offer facts for the about-to-be-redpilled.