THREAD: For over two years, we've asked
@disqus
and new owner
@ZetaGlobal
how Breitbart's comment section doesn't break their very clear Terms of Service.
They have only offered tepid excuses, changing their story every few months.
This is just a very small sampling of the thousands of comments that have appeared on Breitbart's
@disqus
-powered comment section. They're not just racist, they're incredibly violent.
Breitbart only moderates them when called out by the press.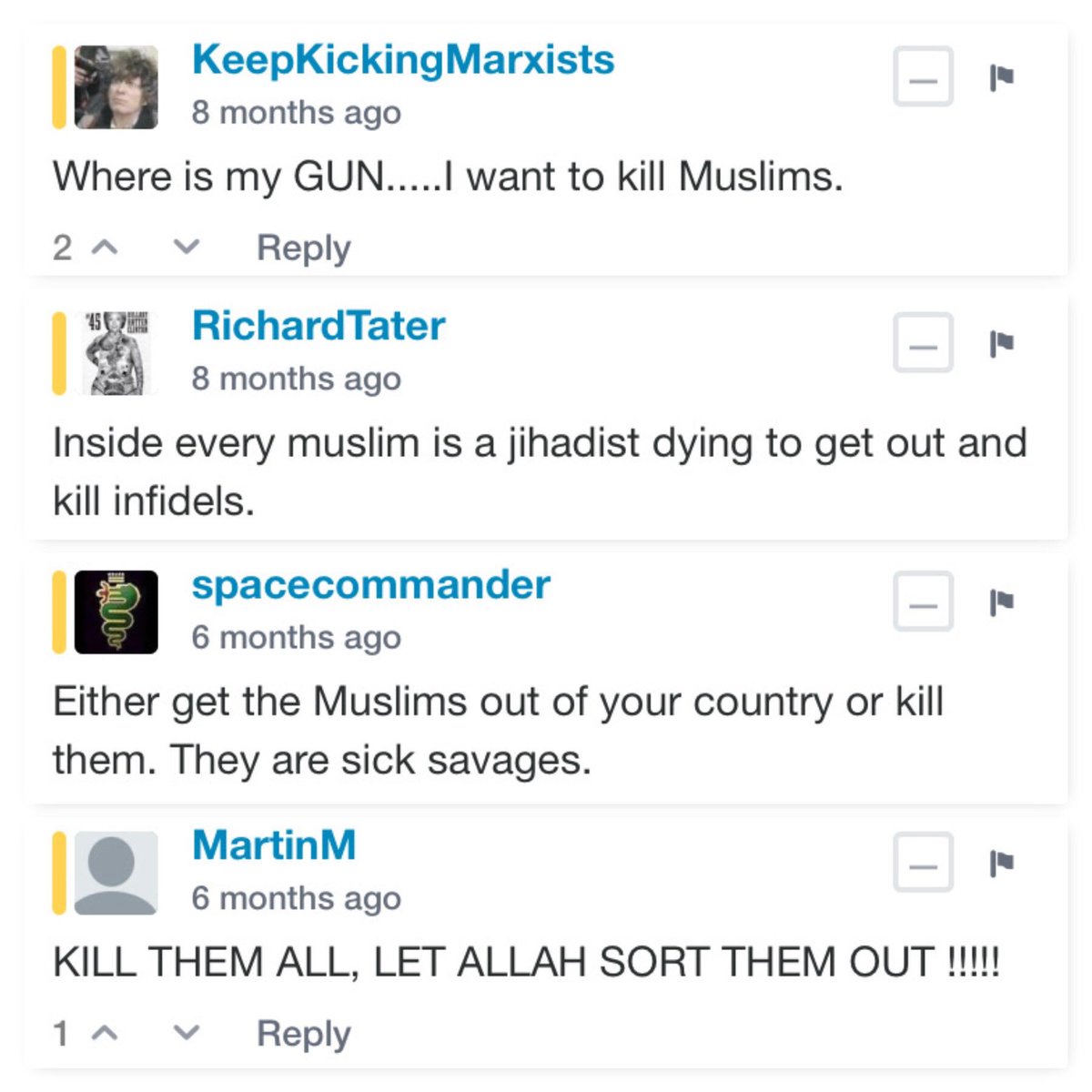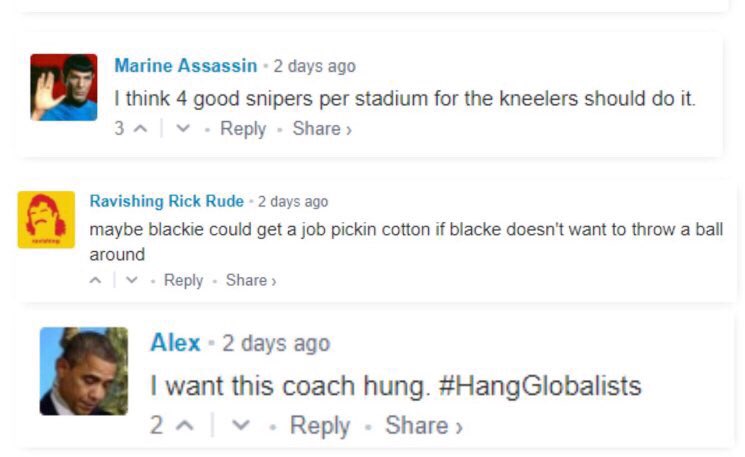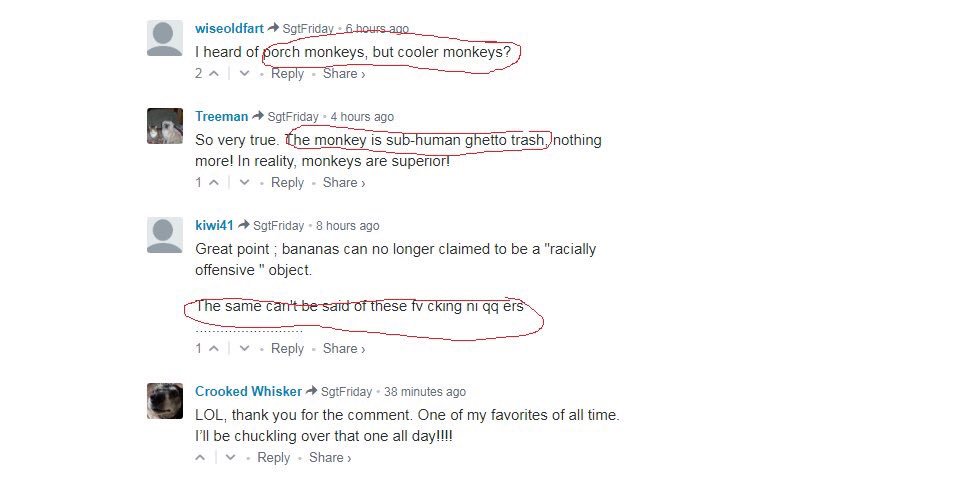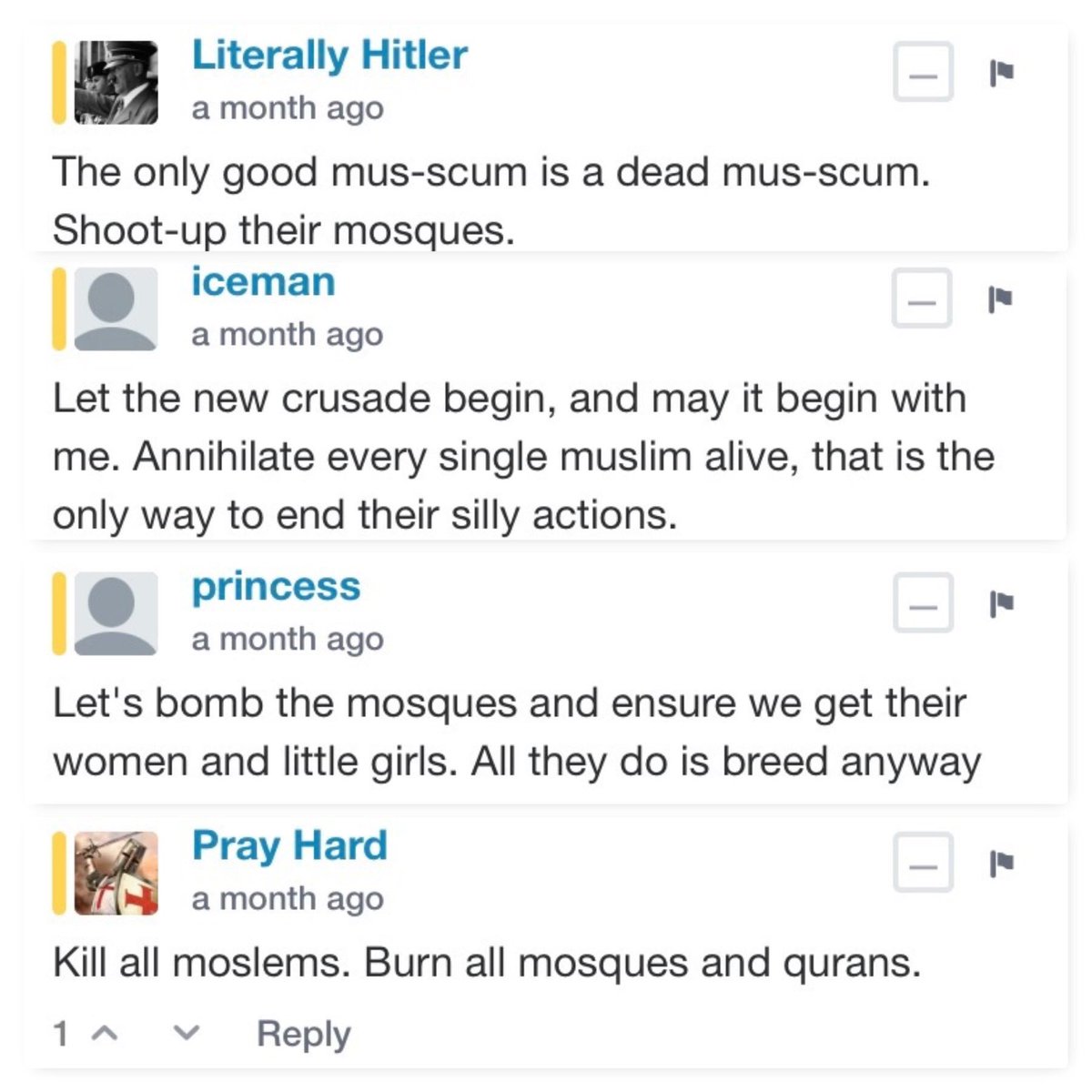 This is from the
@disqus
site and it was posted a week ago. How can they continue to ignore these clear and continued violations?