2.
Second, the
#SCOTUS
CJ Roberts ordered (we presume Mueller's Govt team) to respond to the secret Grand Jury case stay he granted by Dec. 31 at noon. They did it three days early. I think this case may be the Rosneft bribe reported in the Steele dossier. Trump knows if it is.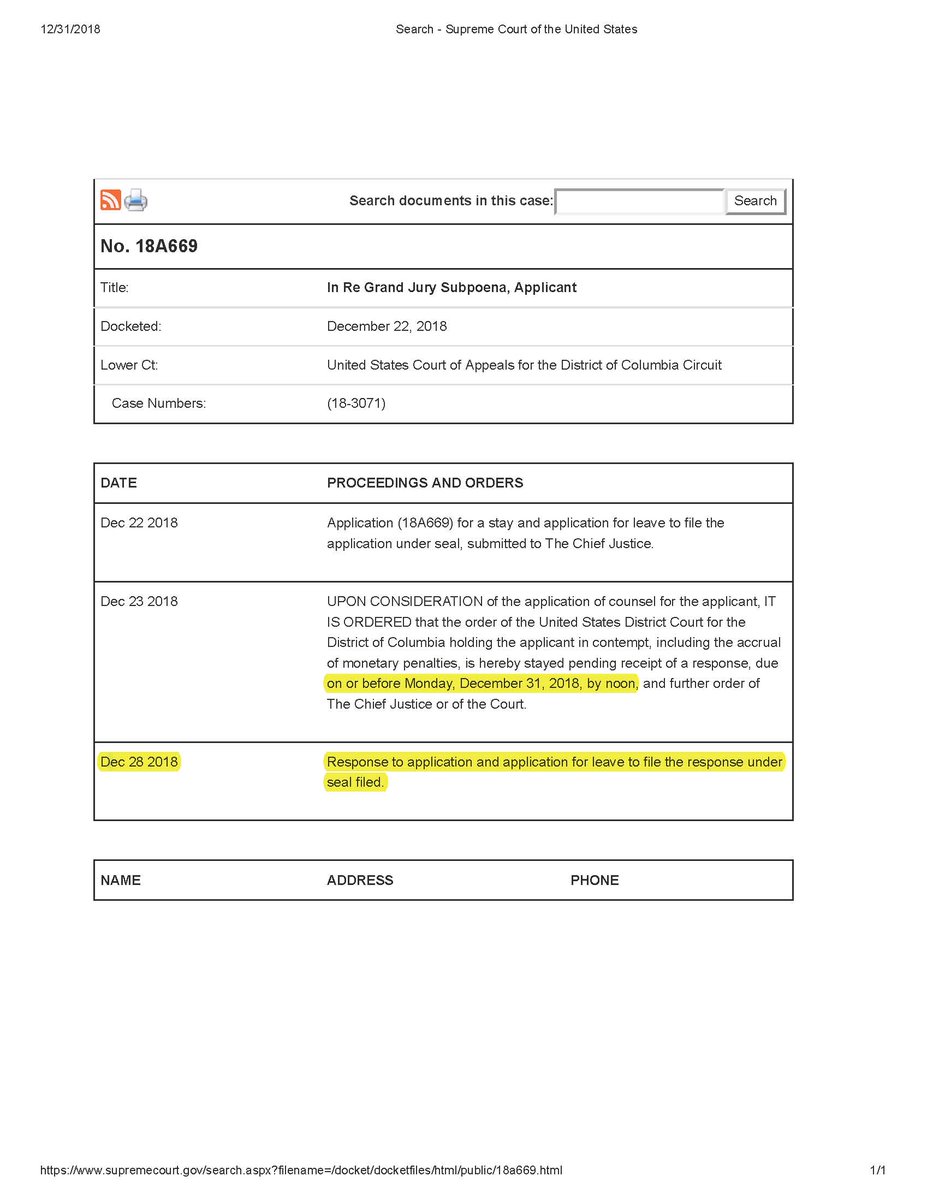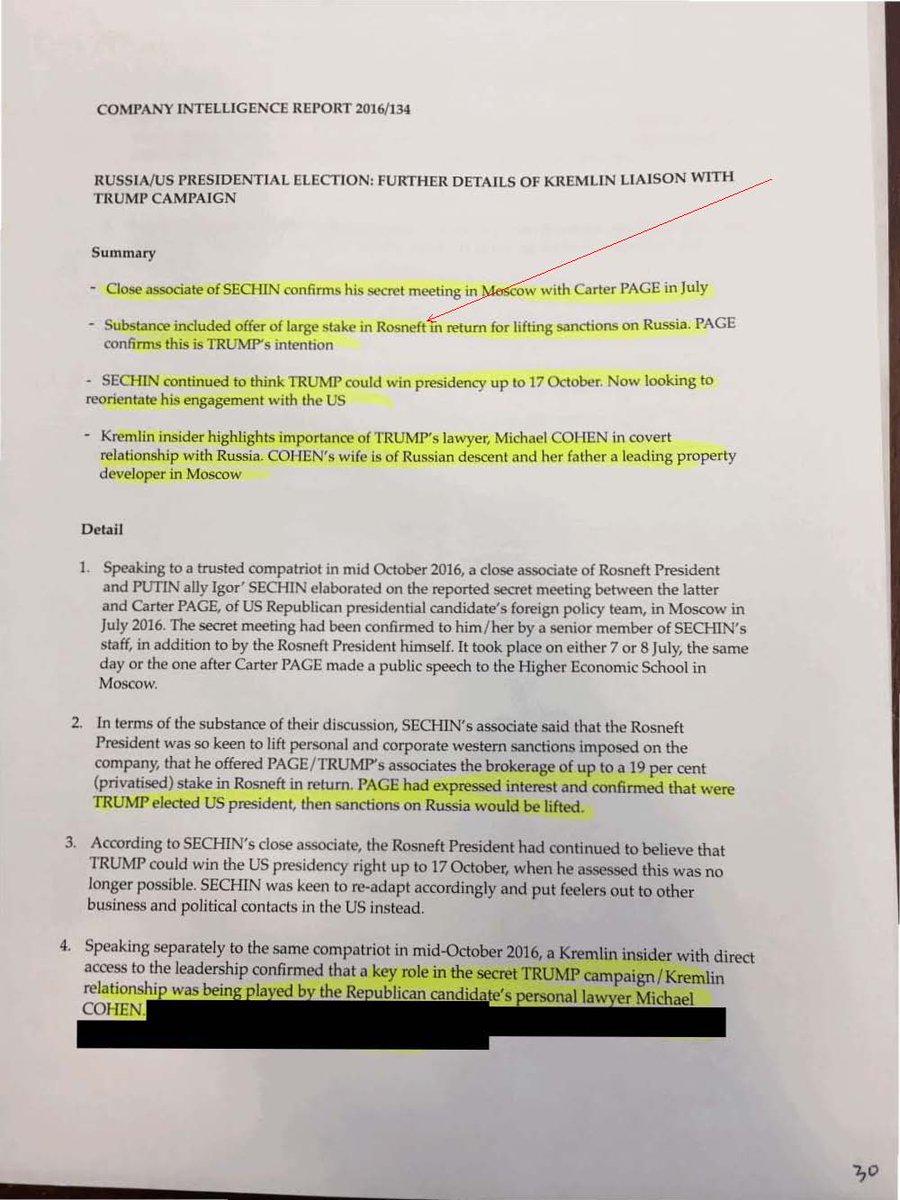 3.
Finally, case I'm watching at SCOTUS that I think may remove Whitaker as AAG is teed up to discuss in conference on January 11. I have reported extensively on this including detailed analysis of legislative history. IMO
#SCOTUS
must declare Whitaker to be former DOJ employee.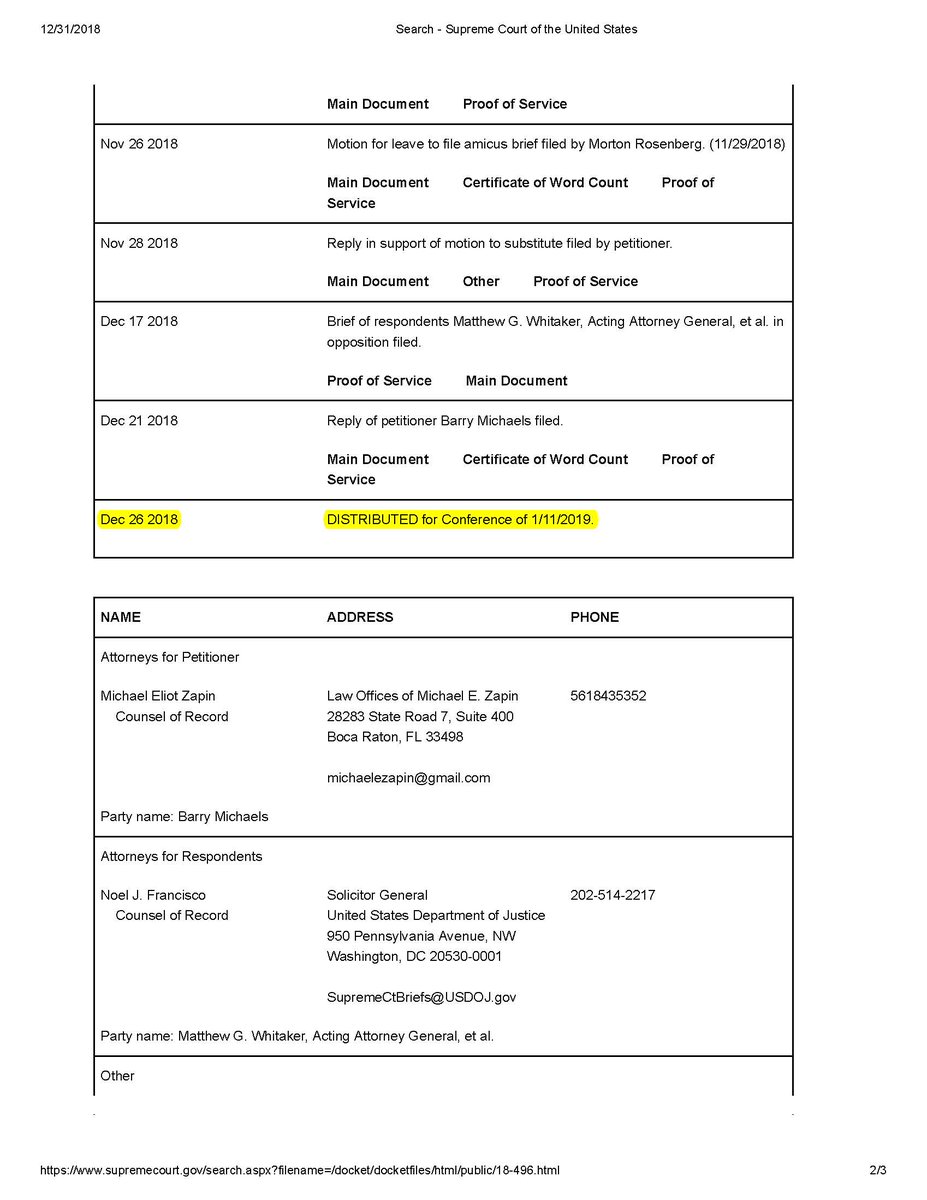 4.
Mueller's strategic goal was get to January 3, 2019 at noon. Any acts that Trump takes now to impair Mueller are likely to fail & result in charges against Trump staff and lawyers. Trump is in checkmate. It is a very dangerous time for the planet.
@maddow
@Lawrence
@MaddowBlog
6.
I thought I'd add to this post because there is a chance that
#PaulWhelan
being taken hostage has to do with the Mueller case but not related to
#MariaButina
. It's possible it's related to what
@KremlinRussia_E
really wants to protect: Its pride & joy. Crown jewel:
@RosneftEN
.
7.
Appreciate anyone to supplement, but what do we know about the grand jury case? That there was a daily contempt sanction fine. But do we know there is nothing more serious threatened against the company? What if Rosneft is target & Mueller is about to seize its assets in US?
8.
First, Putin would know because a witness' attorneys in grand jury case will report to the client and if it is Rosneft the client is Putin and his criminal syndicate. Witnesses are not bound by Rule 6(e) secrecy. Only the government is. So witness' lawyers can report it all.
9.
So many sealed papers it's impossible to glean from dockets what judges have seen. I believe if Russia govt was working on a bribe via a stock transfer of Rosneft shares to Trump that would have generated large amounts of grist for the US & allied signals intelligence mill.
11.
What is the "worst case" for Roseneft if it is a target? To digress, Chris Steele may have been getting some of the signals intel from European sources he'd developed while at Mi6. So far he's been spot on. So if this is the big one, then Rosneft is in trouble.
12.
First, it trades on US OTC so it is engaged in financial transactions in NY state and
@NewYorkStateAG
has a hook that Trump
@USTreasury
head
@stevenmnuchin1
can't fix. Remember where Stevie went? Mexico is Russian MobLand and Mnuchin might be a party to the bribe.
13.
So if Mueller moves on Rosneft he could seize its US financial assets but also it would likely shut down trading on the OTC. What I don't know is whether a state owned company is subject to SEC jurisdiction that ordinarily could result in a receivership. Many questions.
15.
@realDonaldTrump
had to be involved in sending Ambassador Huntsman to visit Paul Whelan. I continue to believe it's unlikely to re Butina. She's already given us what she has. Putin had small window to take action to free her but it's too late now. She agreed to polygraphs.