Here we go again. Senate gets its first crack at bill to eliminate
#surprisemedicalbills
in Colorado. Lots of docs here again.
This is the same bill that sailed through House. HB1174.
#9news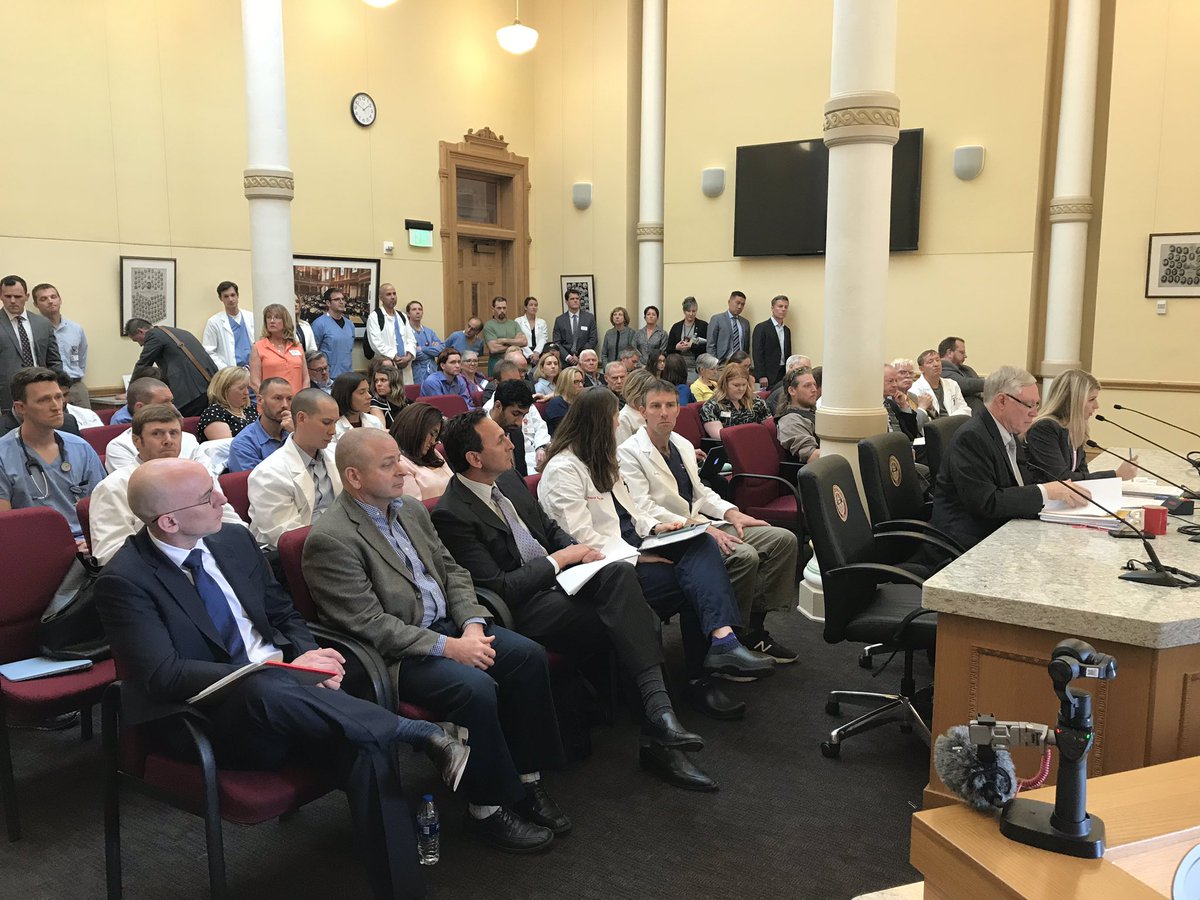 More amendments for this one. (Lots of special interests getting their opinions heard on this one)

(Would have to go back to House if amendments approved)
@COHealthAccess
heavily involved in pushing this forward.
Bottom line. Whatever happens to language of bill, patients would not receive these surprise bills from out of network providers they never chose.
"It's time to stop sending these patients to collections" says CCHI
Here is story we did on previous legislation
Biggest roadblock to previous bills, according the sponsors, was Colorado Medical Society (doctors lobby)
google.com/amp/s/www.9new…
Patients all over the state are getting hit with bills by doctors and providers they never chose and had no way of knowing they were out of network with their insurance.

Most of the balance bills we've seen are in $300-$7000 range.
We've now counted more than 205 liens placed by ONE collections company (that represents surgeons) since start of 2017.

Liens and wage garnishments are used as an aggressive way to get people to pay unpaid bills.
So here's the scenario (that happens all the time):

You go to Hospital A for appendicitis.

Hospital A is in network w/ your insurance.

BUT hospital A utilizes surgeon who is NOT.

Surgeon wants 6 grand but your insurance pays 1k

Surgeon then bills you 5k (balance)
You appeal. Insurance says nope. We paid surgeon plenty.

So surgeon goes after you. Sends you to collections when u refuse to pay.

You get sued. You lose (almost all do).

Doc then places lien on your home to force payment.

Welcome to health care 2019
Should say that most doctors would never fathom doing this.

Most view this as awful.

But this does happen. We've introduced you to plenty of patients who did everything right and still got stuck with four figure bill.
To date. Surgeons continue to work in Colorado hospitals while utilizing neuromonitoring companies they quietly invest in.

The companies bill insurance, in numerous instances, more runs 100k for the monitoring. (Medicare won't usually pay more than 1k).

And no one says no
Colorado Medical Society has yet to put forth any statement on the neuromonitoring contracts that exist in hospitals all over Metro area.

(If they want to, might I urge them to provide statement to chris@9news.com)
That all being said.

Doctors are suggesting state will struggle to attract other docs (particularly ER docs) if state gets this legislation wrong.

Could very well be truth to this.
ER doctor says this will drive ER doctors out of the state of colorado.

Says will lead to a massive paycut.
So if anyone in room for HB1174 is following along and just loudly cheered when doctor pointed out how insurance companies are the root of all evil in health care...
Please. Look at this. Compare profit margins of hospitals, pharma and insurance
#coleg
docs.google.com/spreadsheets/d…
Here's the problem with the health care debate when it comes to providers, doctors, insurance companies and pharma

Everyone blames everyone else.

And yet we continue to spend nearly 1 out of every 5 dollars on health care.

Maybe it's time for all sides to look at themselves?
ER doc just suggested 350% of Medicare to be benchmark.

Not sure why he didn't just ask for 1000%
One thing is clear.

Doctors are trying to mount a serious late challenge to this legislation.

They possess tremendous power to kill this if they want to.
Hey. Look who it is. (Woman in striped shirt)
It's Nicole Briggs. First featured in
@9WantsToKnow
#lienOnMe
investigation. (Also made an appearance on
@NBCNews
story a few weeks ago)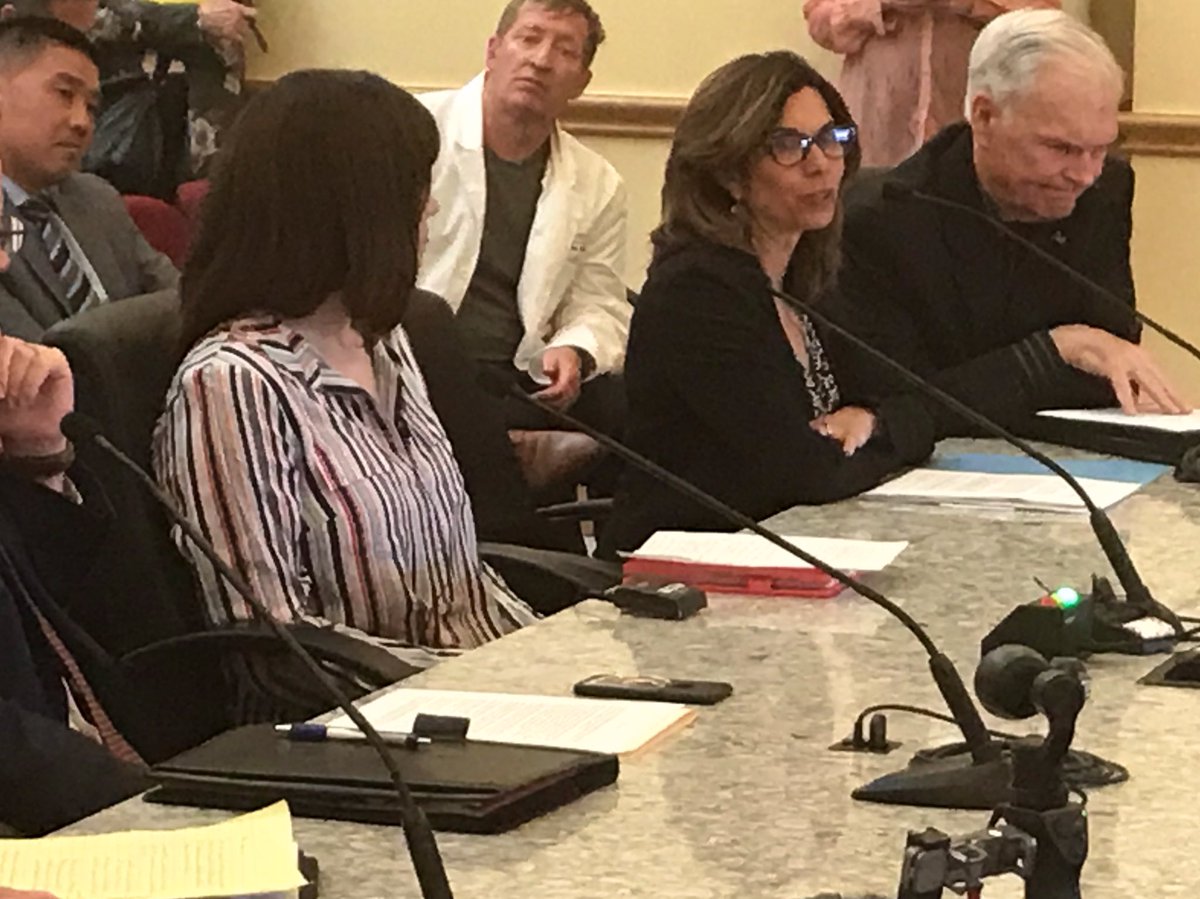 Want to see a room filled with doctors squirm?

Tell them 350% of Medicare is too much.

Yes. I'm a nerd.
Want to see a room of doctors squirm even more?

Suggest 150% of Medicare is plenty.

Yikes.
I do wish more doctors talked to more patients about their horror stories with medical bills.

Might allow them to have a bit more sympathy.

Or at least spend a day going through all of the bills I continue to receive from patient ona daily basis.
To this day, I receive at least one complaint a day. Five months after
#lienOnMe
aired.
Today I received a complaint from a patient whose insurance was billed 100k for neuromonitoring.
How many people have horror stories? I'm guessing a lot.
And in the interest of full transparency.
If any doctor wants to come to
@9News
to review complaints sent to showusyourbilla@9News.com, I'm available.
Email me at Chris@9news.com
Might make ya look at this problem a little differently.
Lot of talk about Colorado ER docs making the least of any ER docs in country. (Technically we are tied with Delaware)
Comes from this study. Important to note, Colorado ER docs still make, on average, 300K a year.
300K.
acepnow.com/article/2018-2…