"Mueller depicts an executive that is using the levers of his constitutional power in a corrupt way."
Top impeachment scholar Philip Bobbitt tells me it's "plausible" Trump committed impeachable offenses, & the House must now directly grapple with this:
washingtonpost.com/opinions/2019/…
Critical point from Philip Bobbitt.
Obstruction wasn't just about protecting Trump; it also tried to scuttle accounting of attacks on our political system -- a failure to defend country.
"Would that be a high crime and misdemeanor? It certainly would."
washingtonpost.com/opinions/2019/…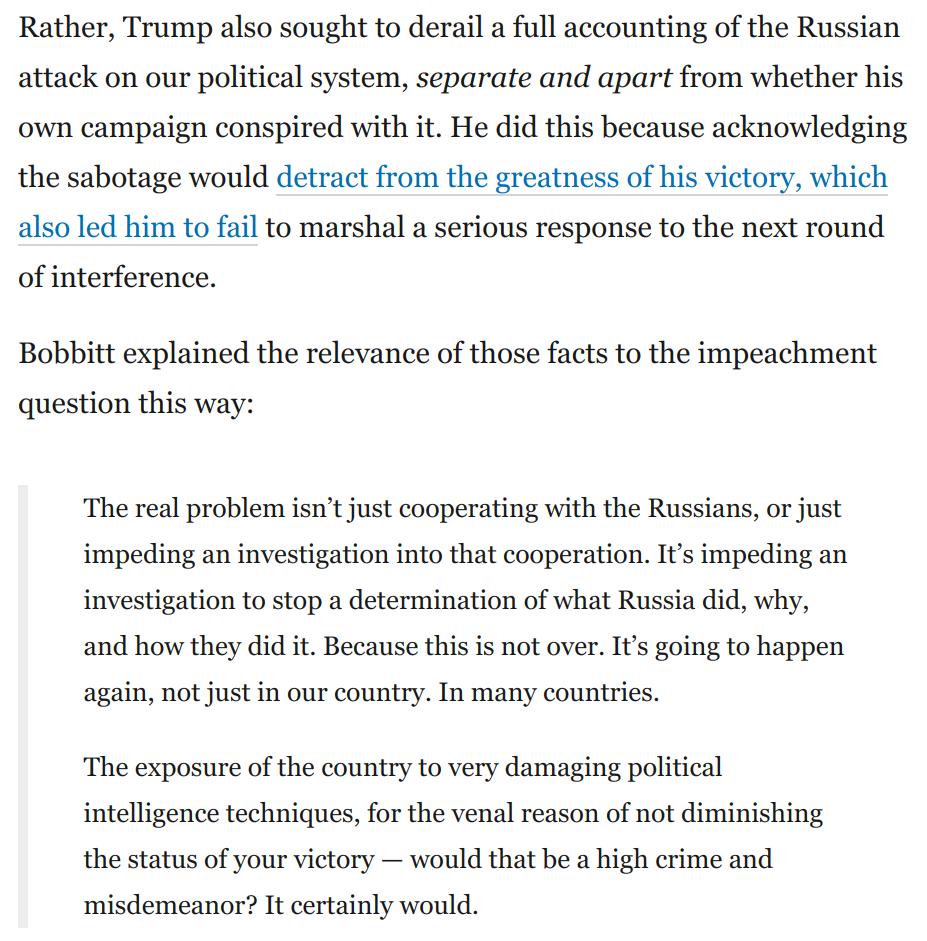 Another crucial point from impeachment scholar Philip Bobbitt:
Mueller compiled ample evidence of Trump's corrupt intent -- and built a structure around it that points inevitably to Congress as the only mechanism of accountability:
washingtonpost.com/opinions/2019/…