1/15 .
@uklabour
JVL member spotlight: getting to know Sam Gorst, Labour's council candidate for Cressington in Liverpool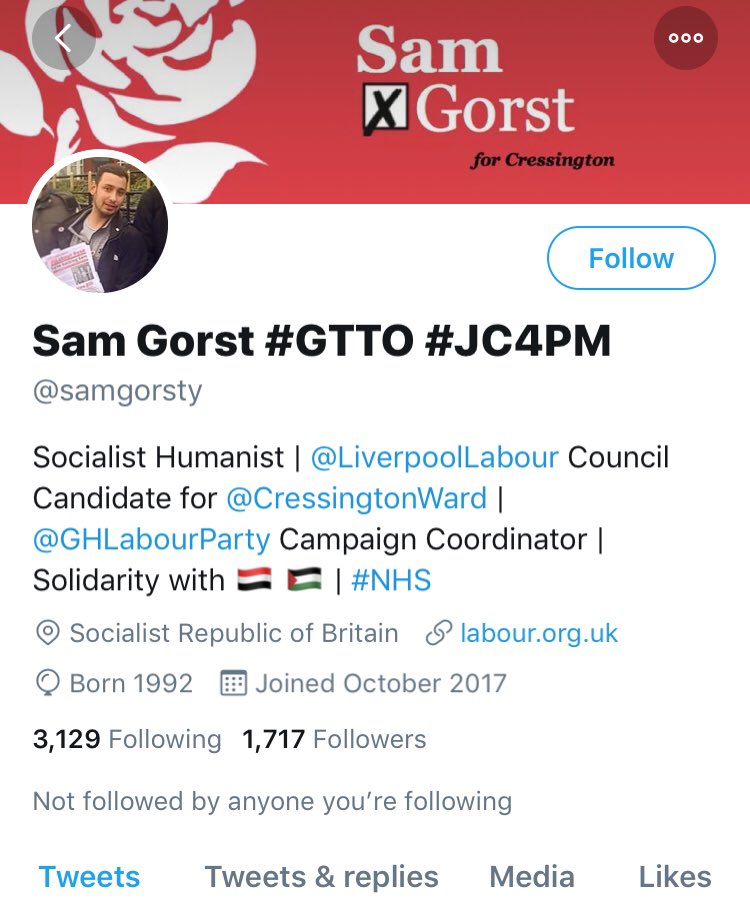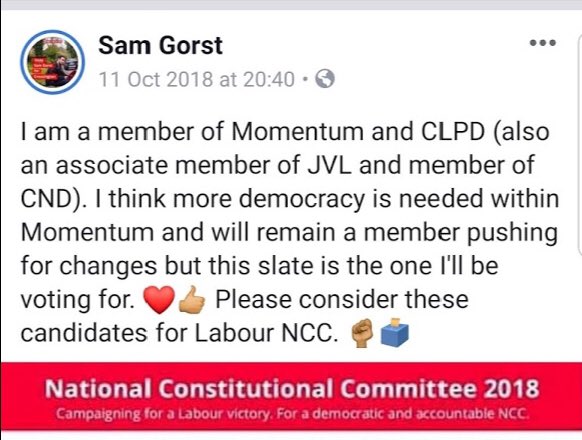 2/15 Gorst says
@jewishlabour
should be replaced with JVL, who are "the way forward for peace".
But replacing the larger, established Jewish representation with a small group of antisemites is not "the way forward for peace" for the Jewish community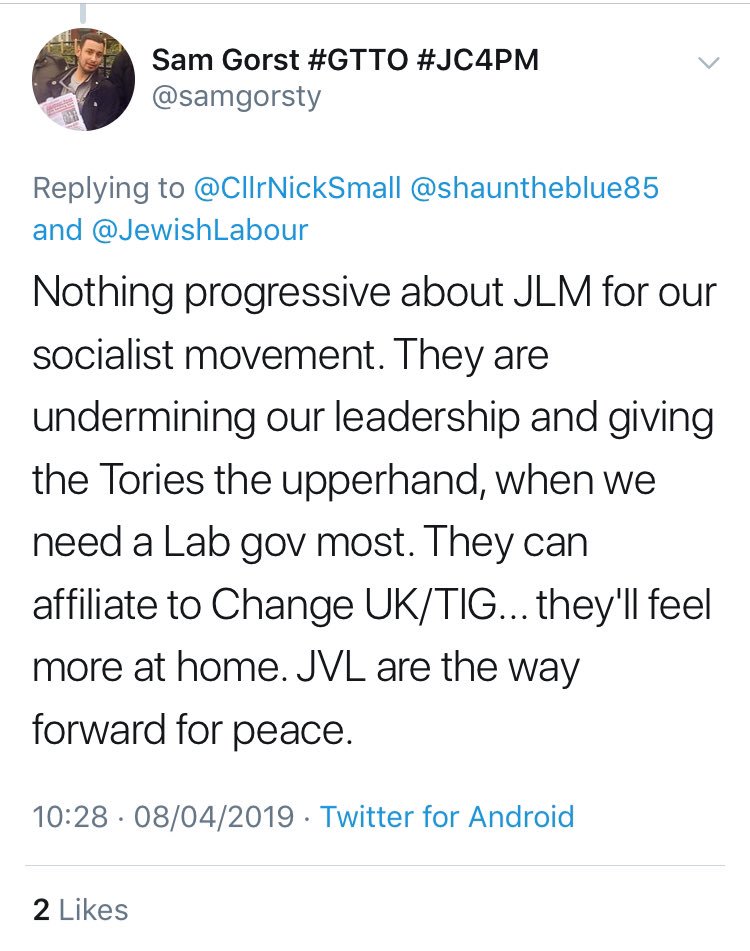 3/15 Claiming
@jewishlabour
are giving "the Tories the "upperhand" is to accuse them of being a fifth column. Gorst makes it clear he sees no place in the Party for the only affiliated Jewish group.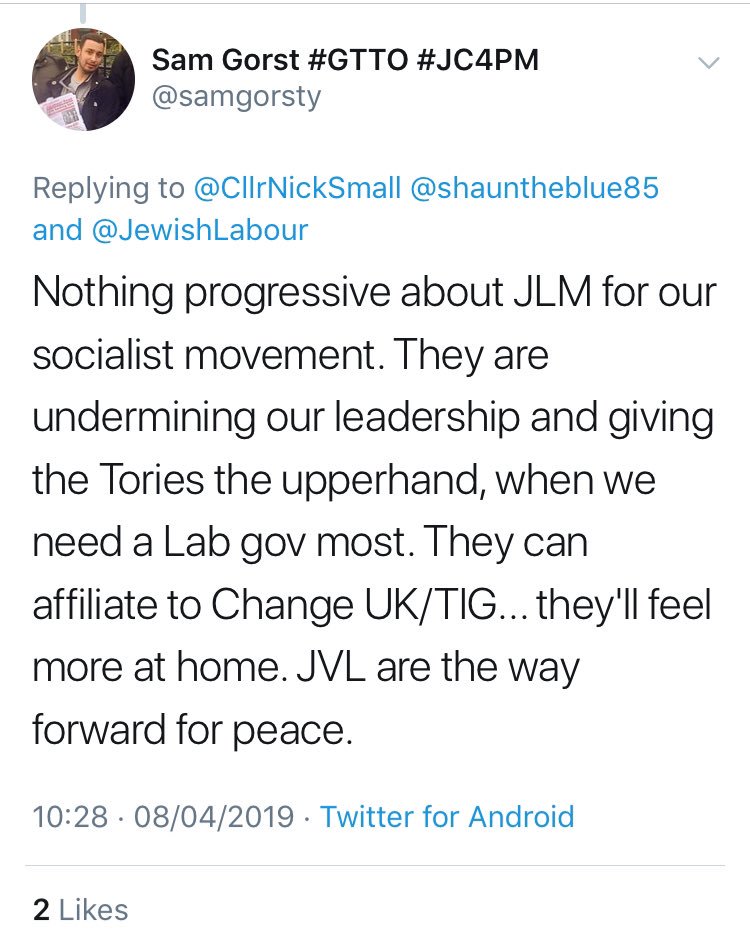 4/15 Non-Jewish Gorst says
@jewishlabour
"does not speak for me". He is correct - they speak for the Jewish community, not him.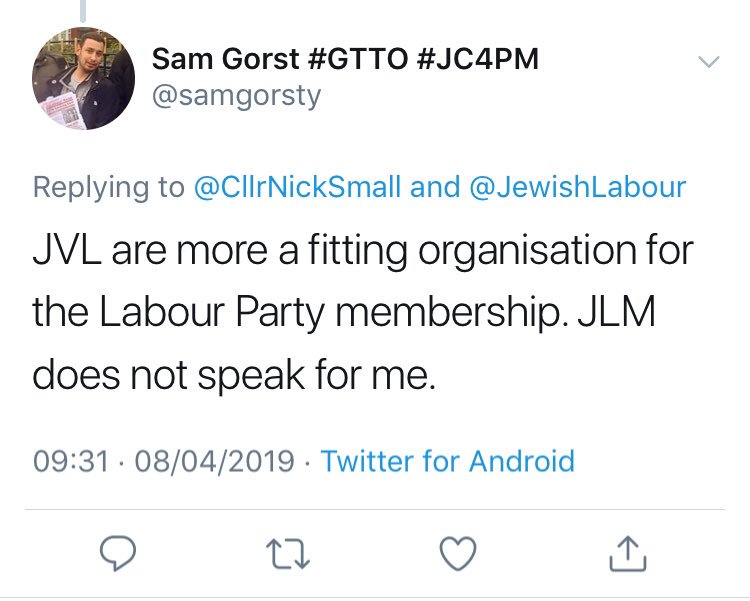 5/15 Patronising and dictating to the Jewish community while sidelining mainstream Jewish views has become normalised within the Labour Party, from top to bottom. People like Gorst are evidence of this.
6/15 70 Rabbis from across the community spectrum, representing 30,000 households wrote to the NEC over their 'insulting' IHRA stance. They accused the party of "claiming to know what's good for our community" in "the most insulting and arrogant way".
google.co.uk/amp/s/jewishne…
8/15 Could it be a coincidence that Gorst defended Peter Willsman, who accused Jewish community leaders of overstating antisemitism because they were 'Trump fanatics'?
Instead Gorst specifically picked out Jewish newspaper
@JewishChron
for blame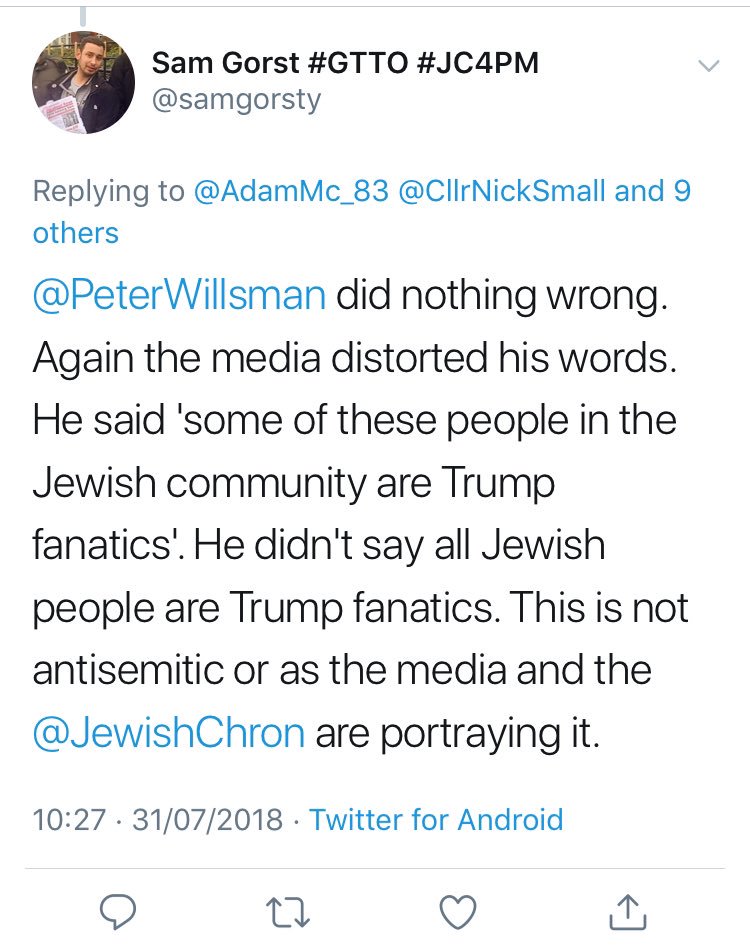 10/15 Could it also be a coincidence that for
#socialistsunday
, Gorst tags in accounts like notorious 'Jew-baiter' Chris Williamson and Corbyn propaganda outlet Skwawkbox, who published the headline 'the Jewish war against Corbyn'?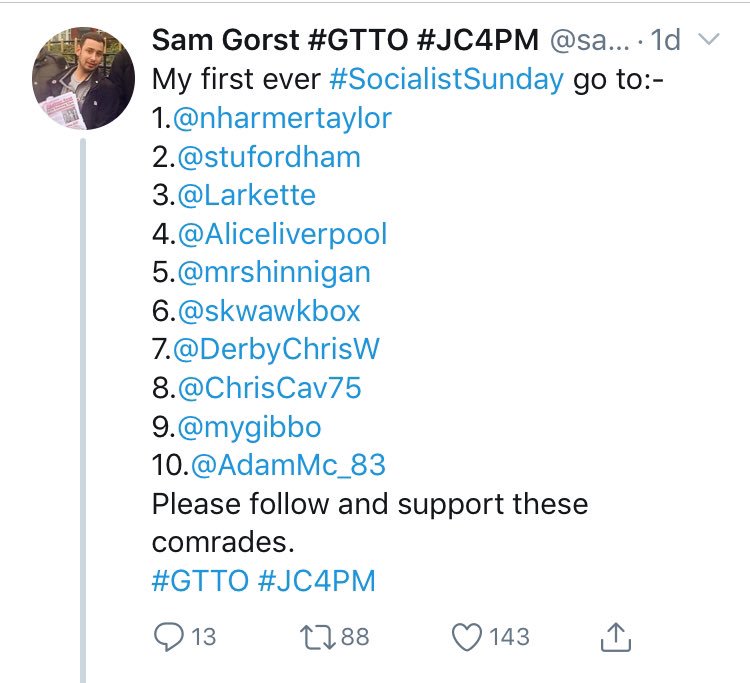 15/15 Like
@jeremycorbyn
who calls JVL "good people", Gorst insists this tiny group of antisemites represent the Jewish community and have their best interests at heart. As we have documented, nothing could be further from the truth