NEW: A federal appeals court just revived a
#copyright
case that accused a DC-area film festival of using a photo it found on the internet, overturning a ruling that said it was a "good faith" fair use of the image.
Here's the key quote: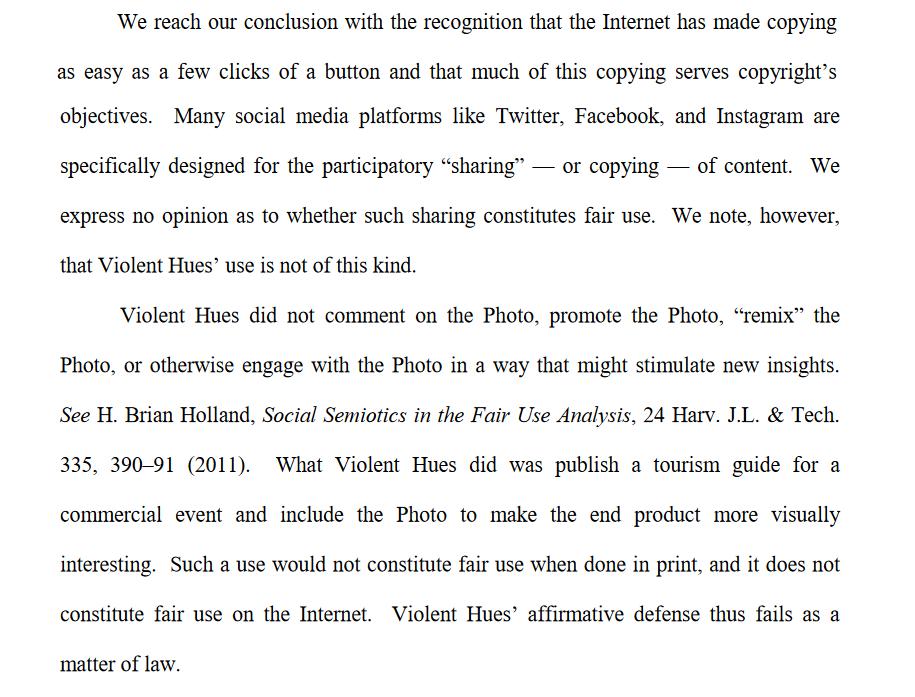 That was an unusual finding. Evidence of bad faith can count *against* a finding of fair use, but courts have mostly said that the flipside -- evidence that you used a copyrighted work in good faith -- doesn't matter.