Excited for Gloria Ladson-Billing's lecture
#CriticalRaceTheory
#CulturallyResponsivePedagogy
#MHAnnualLecture19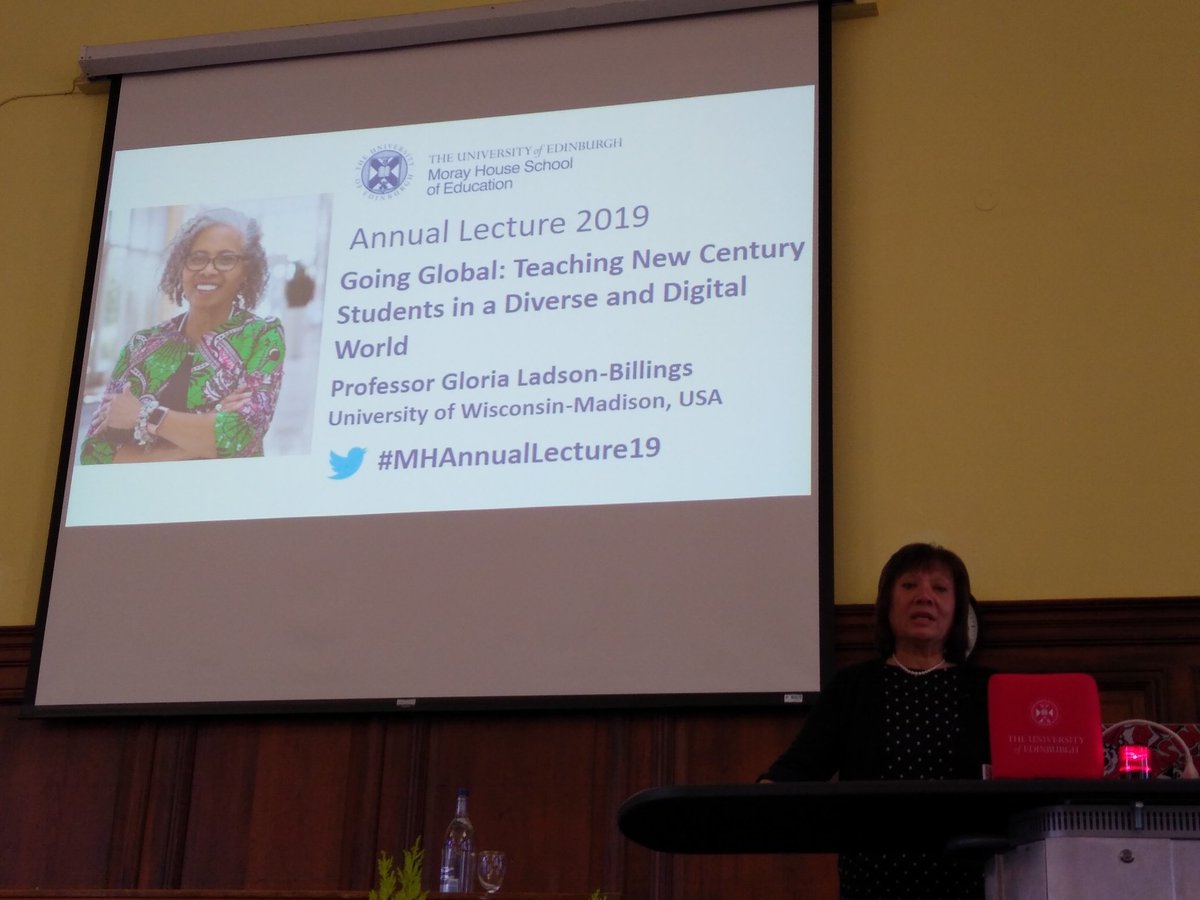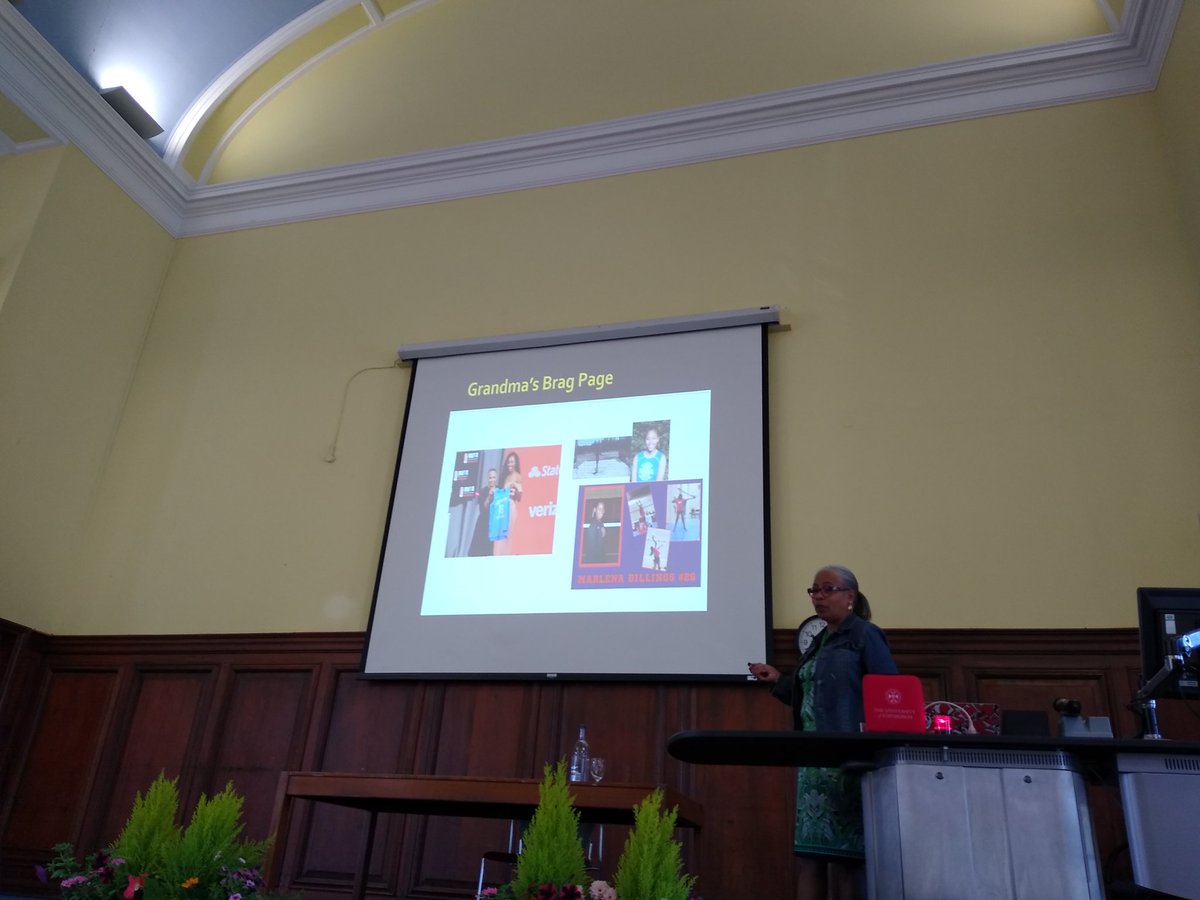 "We need to brag about our children - we forget that they live in a highly complex world that it's incredible that they achieve anything"
Culturally relevant pedagogy is just teaching. Gloria explores how we can use popular culture to educate young people. She argues that we have to teach young people not just to get a job, but to liberate and empower them.
What might it mean for teachers to demand high levels of performance from ALL their students?
If you're not in Twitter, you are already missing out on education! However, why are phones forbidden in so many classrooms? Kids are doing all sorts of valuable things on smartphones. Kids haven't changed. We have changed - we expect and demand less of them.
#edutwitter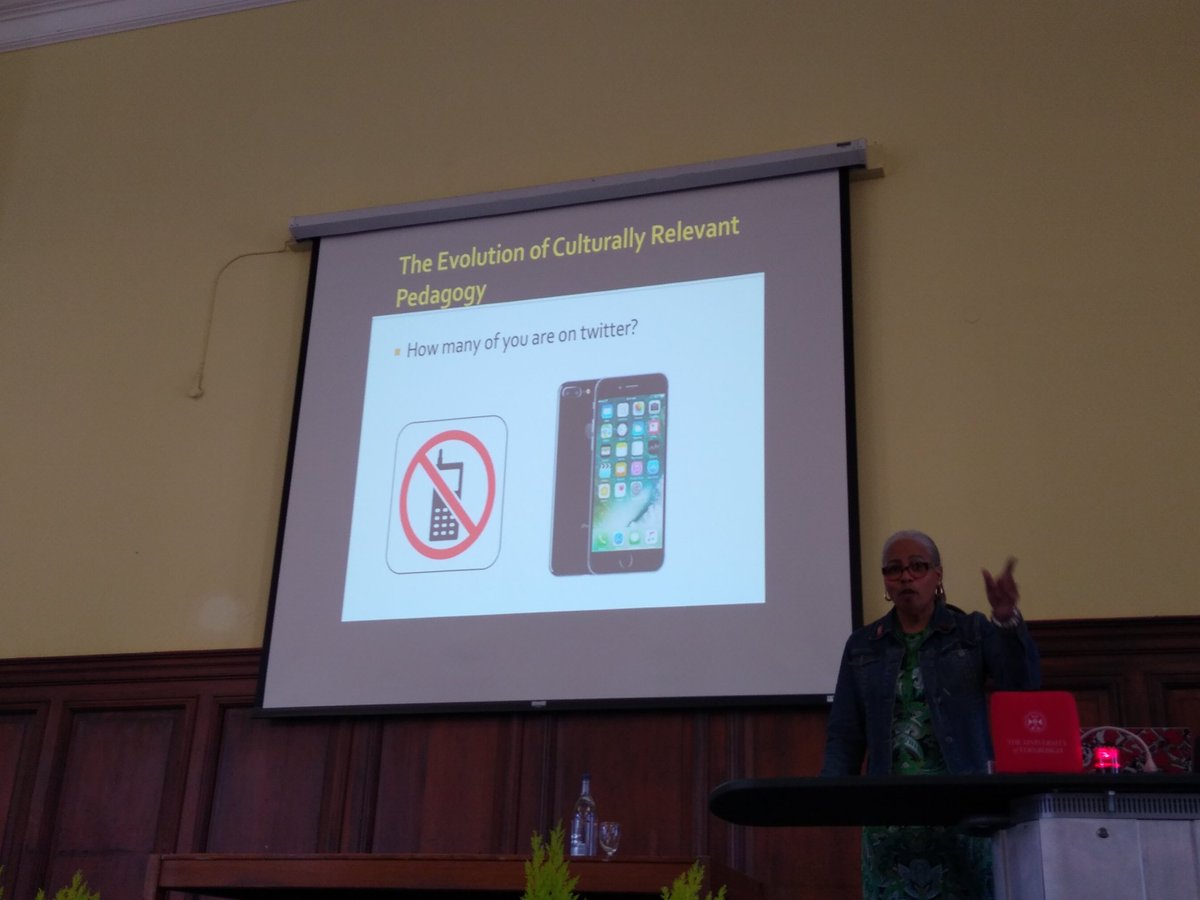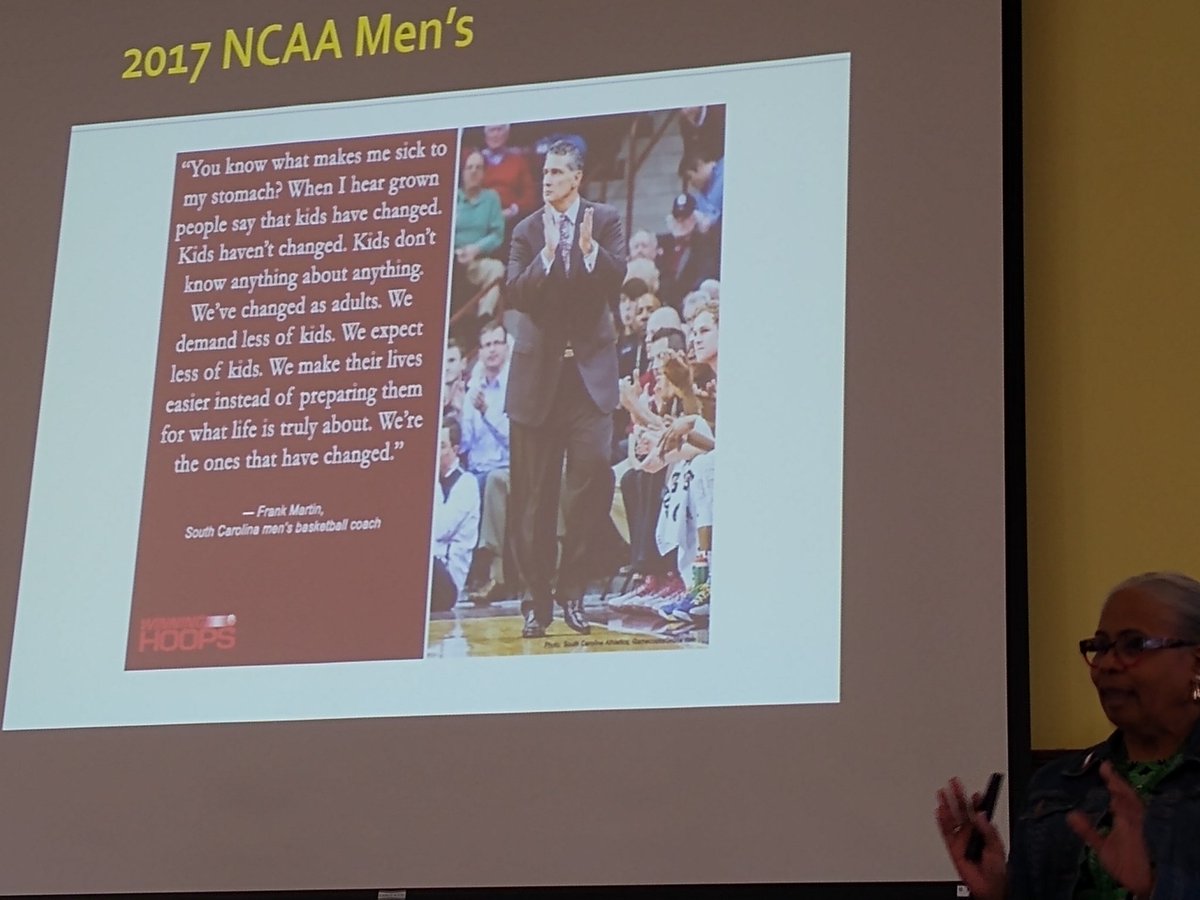 How do you differentiate cultural appropriation (CA) and cultural fluidity? Include an actual person from that culture. Give them a voice. And get students to ask themselves those critical questions about CA. We have to ask what constitutes 'new culture' vs CA.
There's no place in the world where Gloria hasn't encountered Hip-Hop. People are making it their own - eg Senegalese people using their traditional dances within Hip-Hop. Hip-Hop is a medium for exploring our local contexts.