On
@Channel4News
in an interview with
@GaryGibbonBlog
, Boris Johnson claimed that once out of the EU we can ban the sale of shark fin soup.
Shark finning was banned in the EU some years ago, but the trade in shark fins cannot be banned, due to WTO rules, not because of the EU.
The USA is not able to ban the trade in shark fins either and for the same reason. It's against WTO rules.
mission-blue.org/2017/05/the-ca…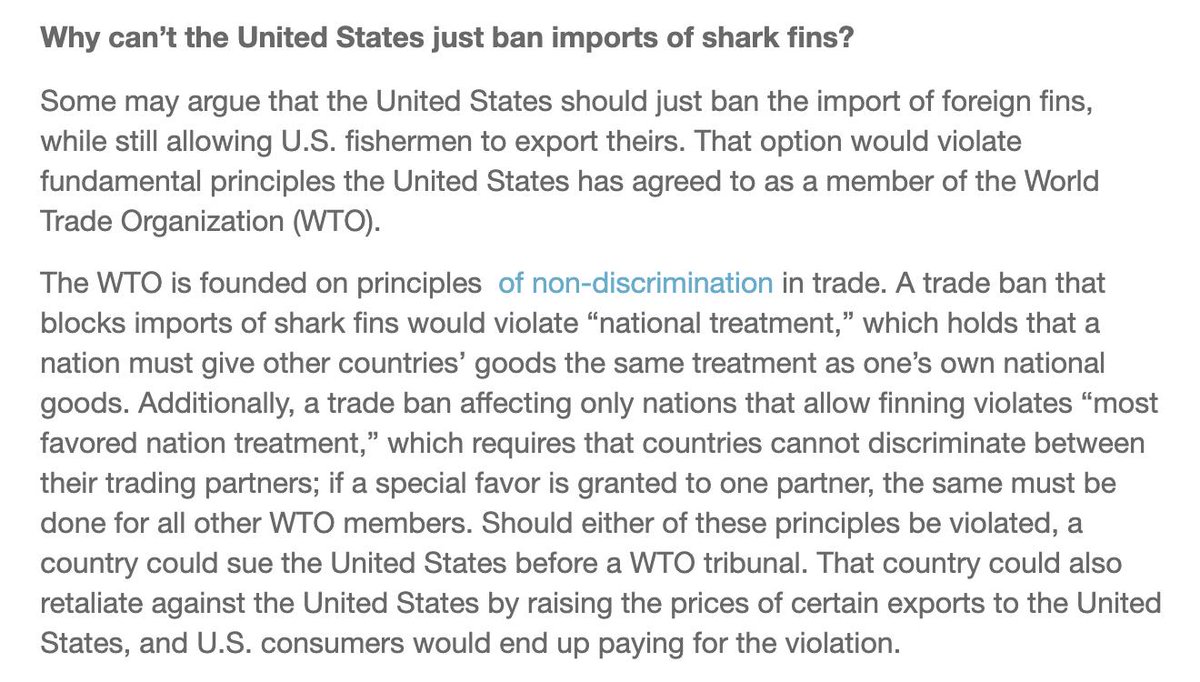 In July 2019 in a Government response to this petition, the claim was made leaving the EU would present the country with an opportunity to ban the trade.
This is untrue.
The Government statement is not only misleading, it is totally false.
petition.parliament.uk/petitions/2370…

In the USA, as part of the 2002 Farm Bill, a new mandatory requirement for country of origin labelling (mCool) on fresh meat was enacted into Federal Law.
In 2009 Canada argued that this was discriminatory and launched a WTO dispute.
fraserinstitute.org/sites/default/…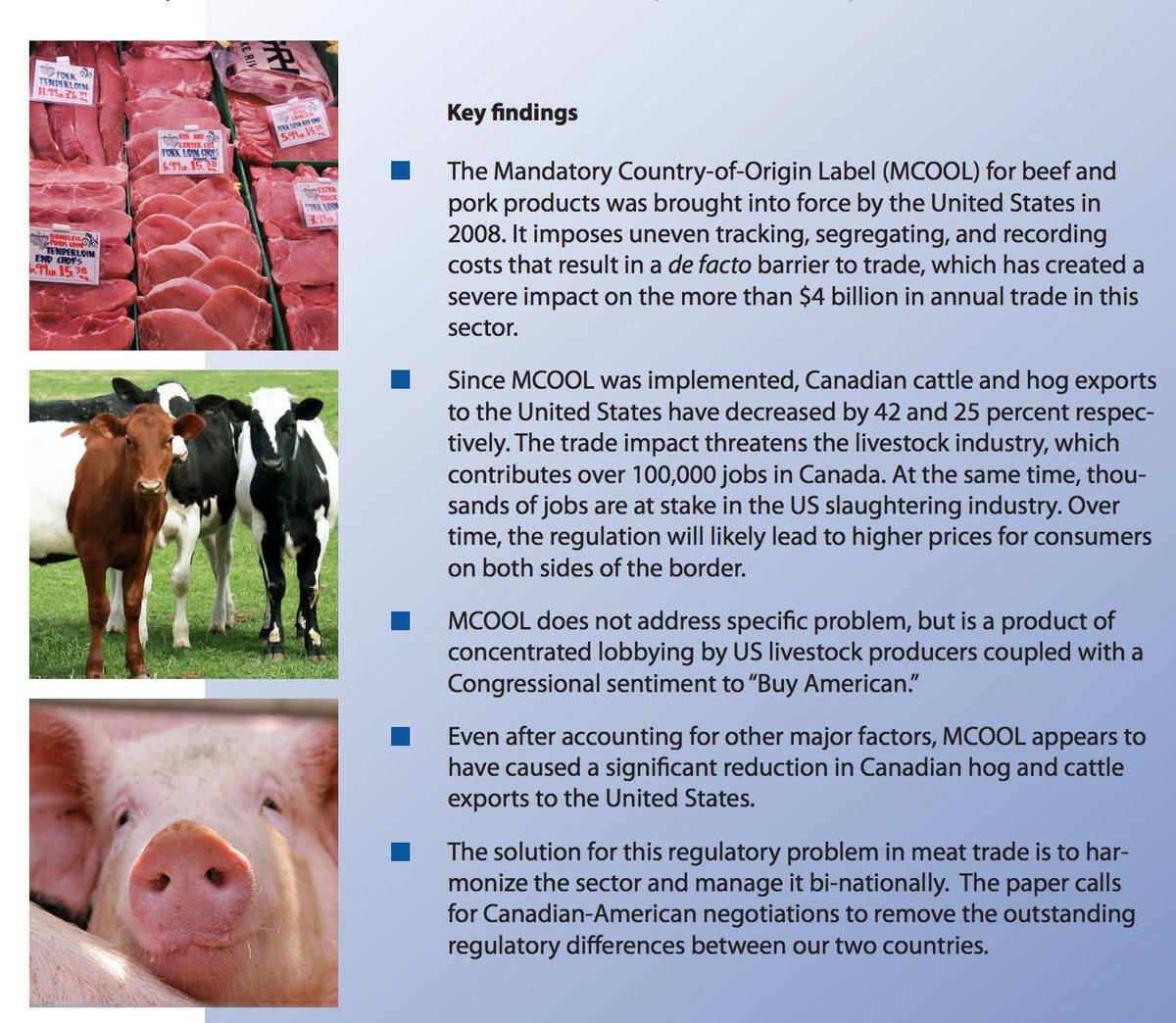 The eventual 2015 ruling, made by a panel 'foreign judges' in a non-US Court was legally binding. It declared that the 'sovereign' United States had to adhere to the ruling and revoke a piece of domestic legislation or face sanctions as a consequence.
mic.com/articles/10528…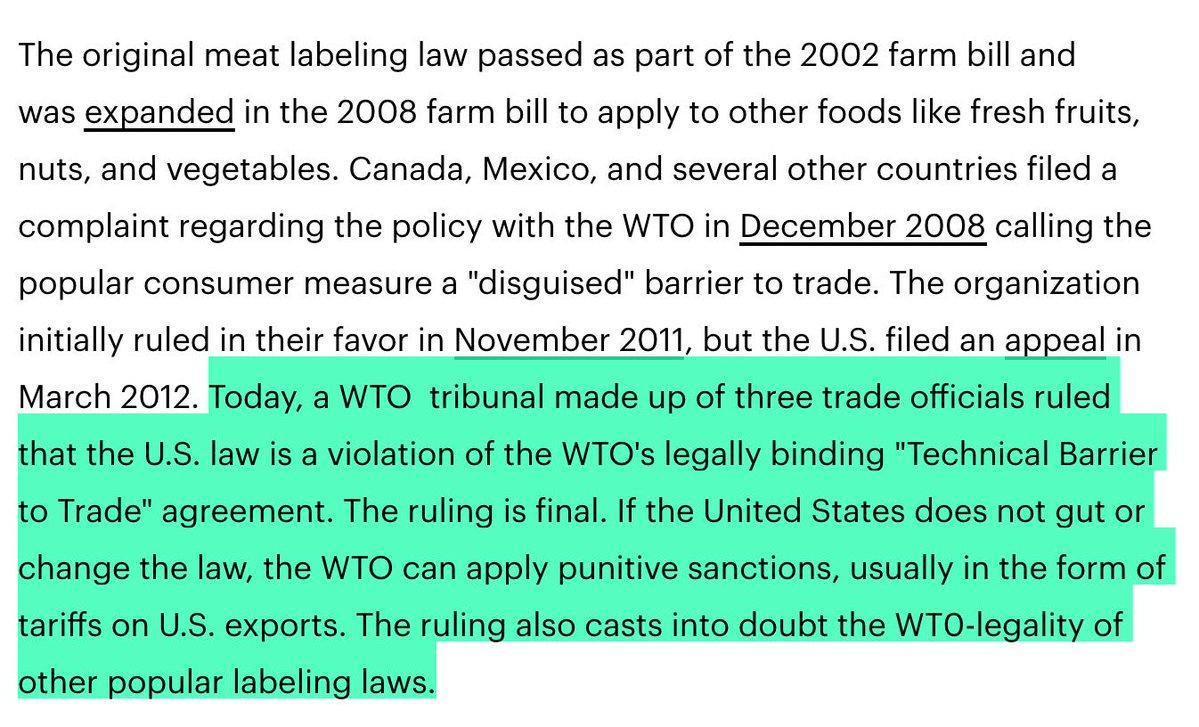 Nevertheless, in June 2015 Congress revoked mCool legislation pertaining to labelling of fresh meat product by 300 to 131 votes.
Congressman Massie was outraged, declaring that the Founding Fathers would be appalled by this loss of sovereignty.
congress.gov/congressional-…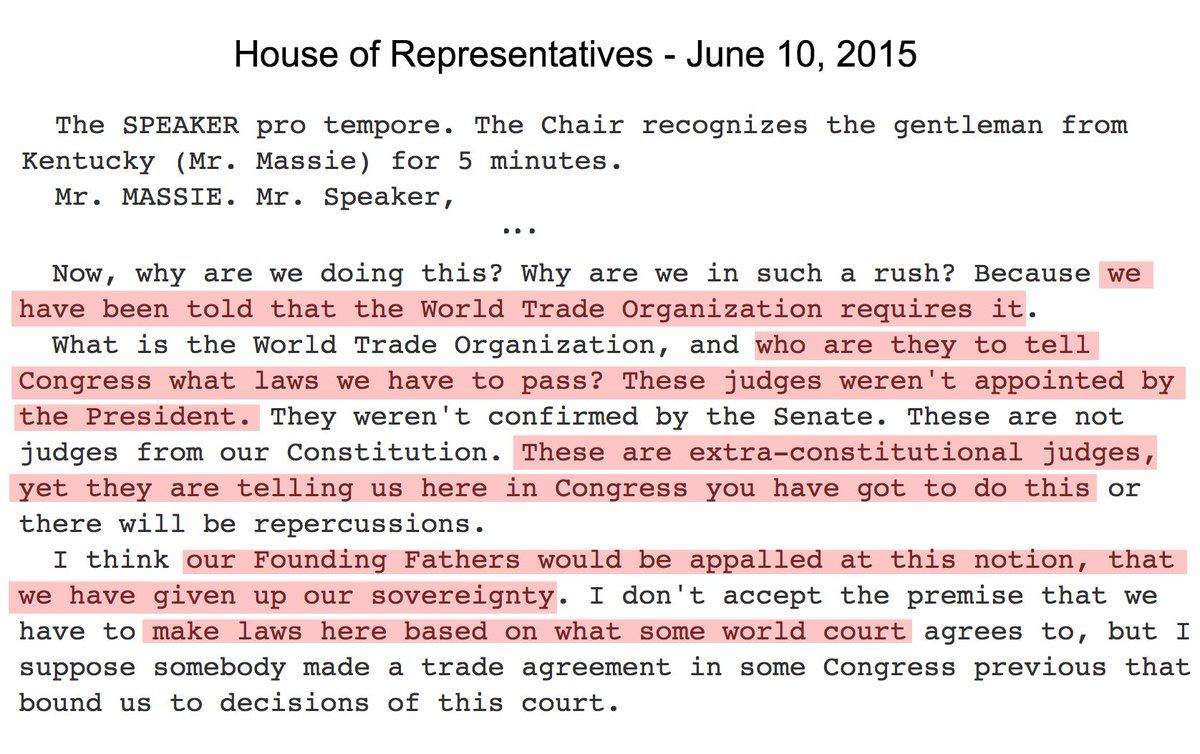 Some clarification from an expert.
Important correction/clarification.