#XboxSeriesX
memory setup explained in 3 Tweets:
GDDR6 gets its fast bandwidth by using parallelism. A single XSX or
#PlayStation5
GDDR6 chip can provide 56GB/s. If a developer spreads the data across 10 chips, they can achieve 10 times the bandwidth which is 560GB/s.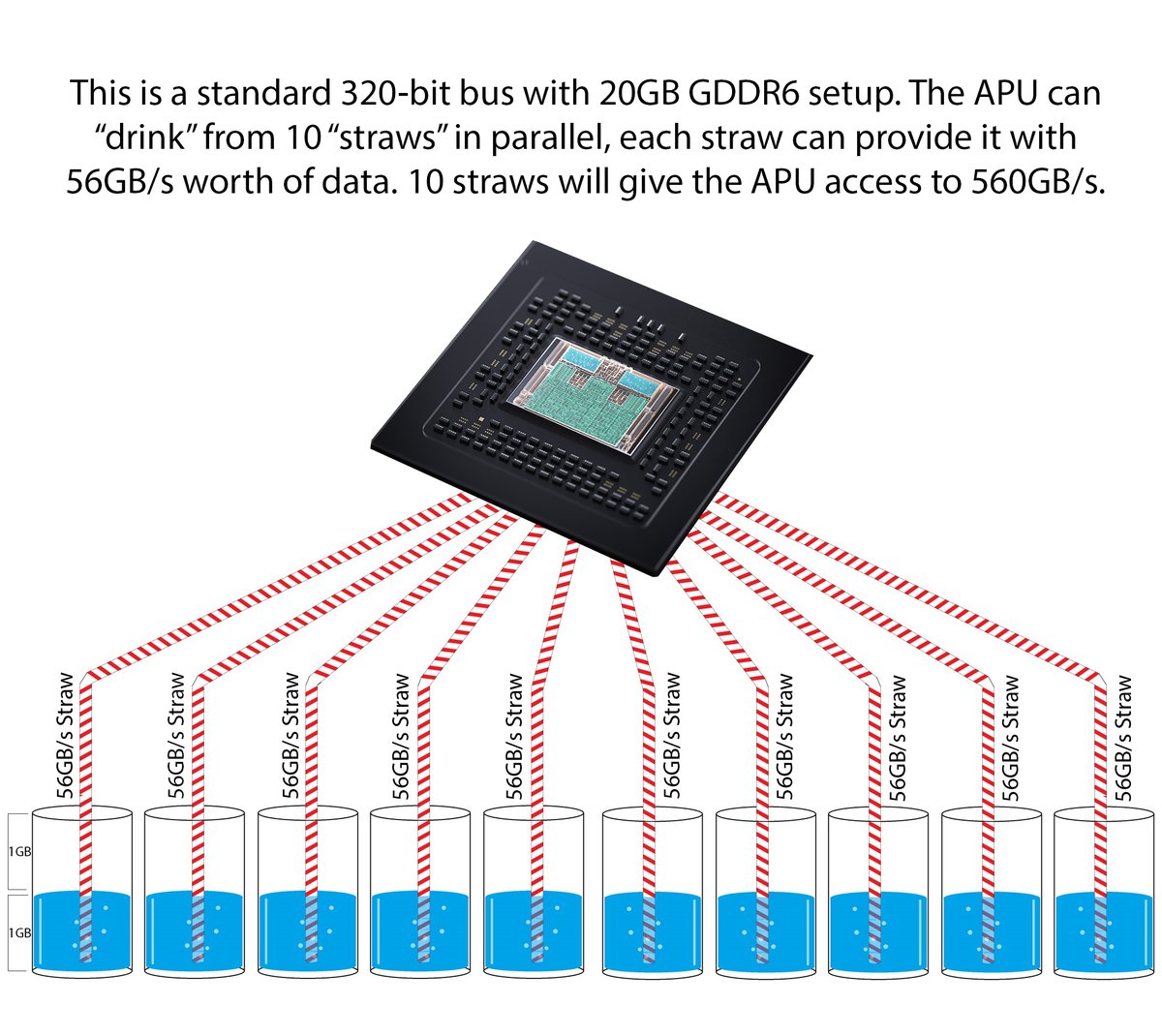 But not all glasses in the
#XSX
are equal in size. Data that need high speeds, like textures, will use the first 1GB of each of the 10 glasses (10*56GB/s=560GB/s) while data that doesn't need high speed, like sound, will use the last 1GB of the bigger glasses (6*56GB/s=336GB/s).