Original Vedic names of the rivers of Punjab
1)Sutlej - Sutudri
2)Beas - Vipas
3)Ravi - Parusni
4)Chenab - Asikni
5)Jhelum - Vitasta
In later lit. Sutlej, Ravi & Chenab were known as Shatadru, Iravati & Chandrabhaga respectively. Punjab itself was known as Panchnad.
Sanskrit names of some other rivers of Indus system
Neelum - Krishnaganga
Kabul - Kubha
Swat - Suvatsu
Ghomal - Gomati
Kurram - Krumu
Some ancient/original names of various places of Haryana/Delhi as it appears in medieval inscriptions or literature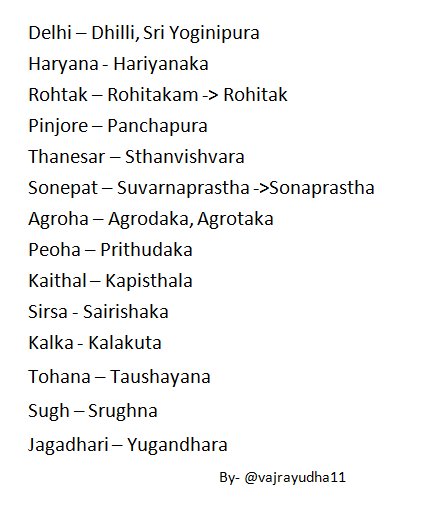 One of the early reference to the name "Hariyanaka" occurs Palam Baoli inscription of 1276 AD. (Palam is referred to as Palamba in it)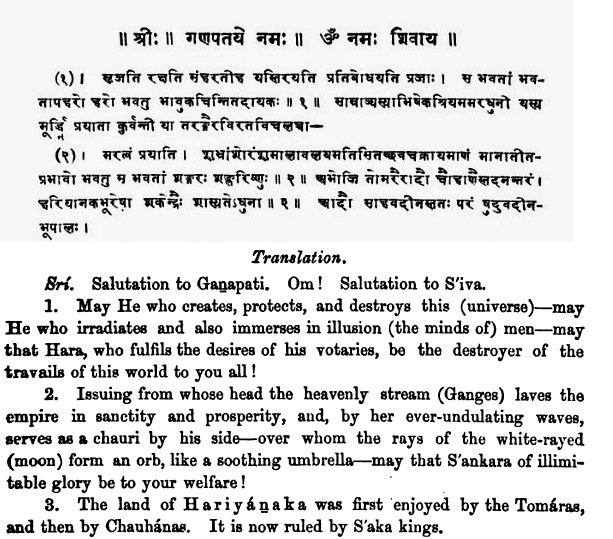 It also states that the donor of the Baoli - Udhadhara was living in Dhilli (Delhi), which was also popularly known as Sri Yoginipura.


Further while talking about donor's homeland, It also refers to some of the earlier names of rivers of Punjab mentioned in earlier tweet .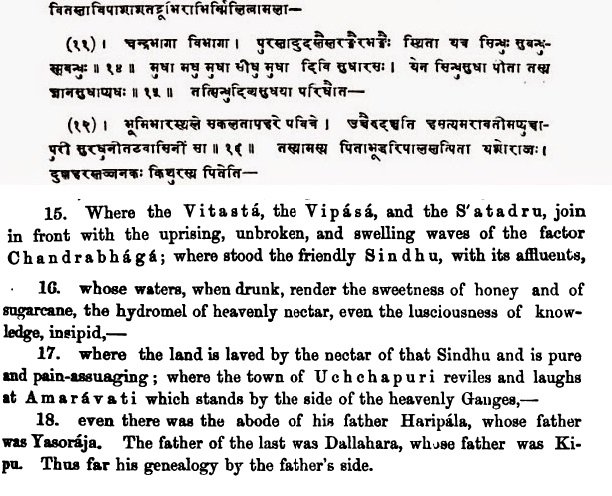 Apparently he was a Punjabi/(Sindhi?) merchant, whose family originally belonged Uchchapuri (modern Uch) before his father settled in Delhi.
Ancient/original names of some of the places of
#Maharashtra
as it appear in early inscriptions of Chalukya/ Rashtrakuta times & Literature.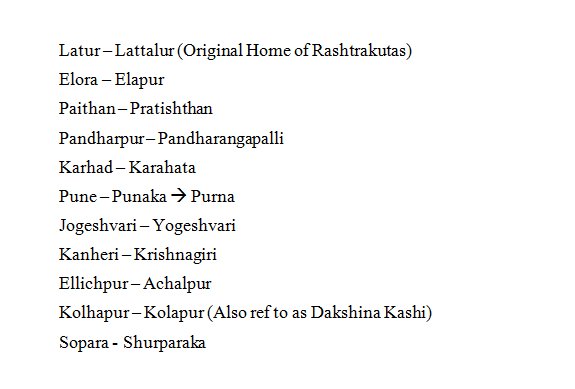 Ancient/original names of some of the towns & villages of
#Karnataka
as it appear in early inscriptions & lit. Which one is your fav.? ;)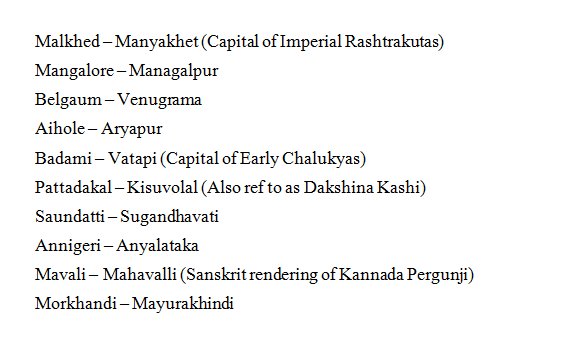 In Pre Islamic times Ganga Yamuna Doab was known as "Antarvedi" (the middle altar) - such a beautiful name chosen by our pious ancestors...🙏
Some ancient Sanskrit names of some cities of Xinjiang province of China
Karasahr - Agnidesh
Khotan - Kustana
Aksu - Bharuka
Kucha - Kuchina
Some ancient &/or Sanskrit names of various places of the valley of Kashmir.

Kashmir itself derived it's name from Rishi Kashyap who drained the valley and made it habitable for humans. Kashmir - Kashyap mar (abode of Kashyap)