1.
Parts of industry activate continuity plans to relocate nuclear material/ parts, anticipating failure to replace euratom deals by 2019
2.
Tory rebellion on Euratom as ex minister Vaizey and Rachel Reeves table EU Withdrawal Bill amendment to delay Euratom exit without plan
3.
UK Atomic Energy Authority chief Professor Chapman tells us that Euratom exit is an "existential threat" to his fusion research facility
4.
Big concern re Euratom deals w/ US, Japan by Mar 2019 "clock is ticking and we've made very little progress so far," NIAs
@tomjgreatrex
5.
biggest nuclear generator warned Lords failure to replace all deals cd lead to "extended outages" at its power plants from lack of parts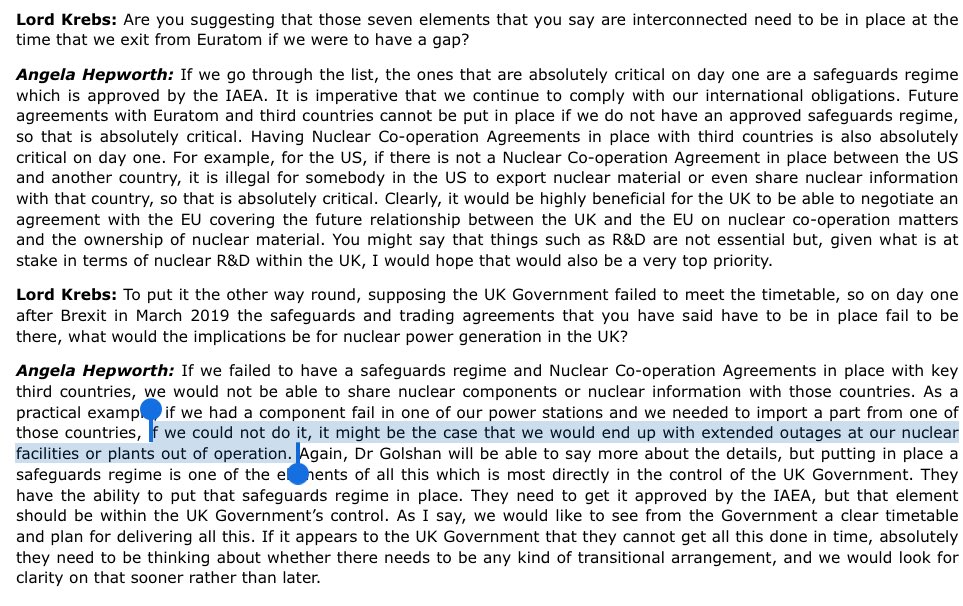 6.
To Lords, top Brexit official at Office of Nuclear Regulation (which will take on EU safeguarding powers): timetable "highly challenging"


7.
In its half year results, partly state-owned uranium enrichment company warns of "significant risks" from Euratom withdrawal


8.
Industry sources yet to see coherent plan as what happens at nuclear legal cliff edge/not told if Florence transition applies to Euratom
9.
"The British people did not vote to leave Euratom", Le Point reports outgoing EDF energy chief telling David Davis at Chevening in July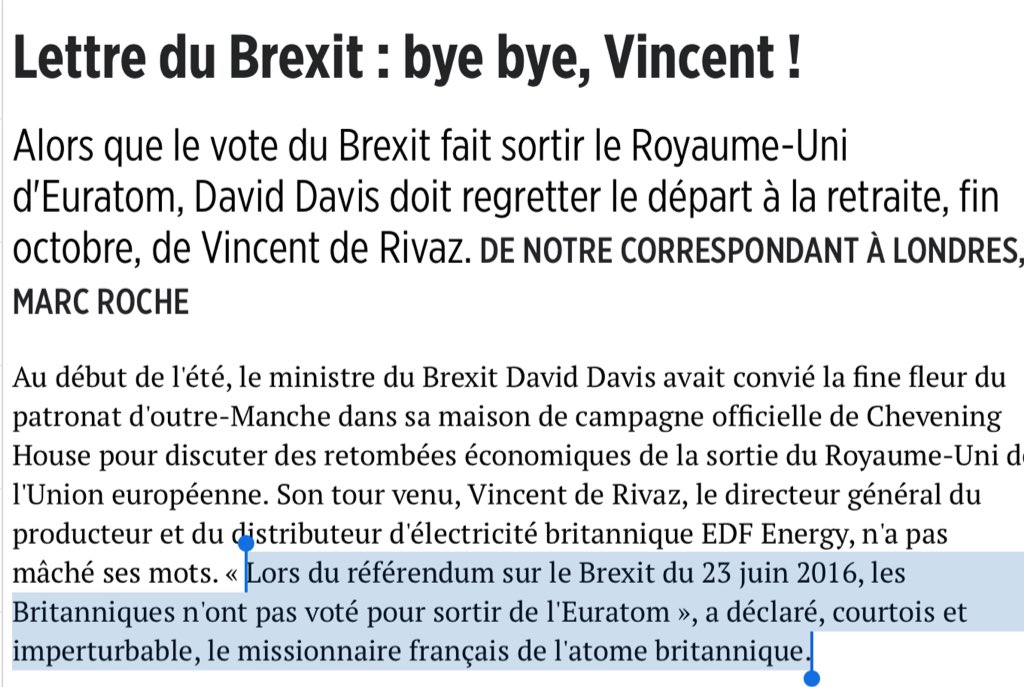 10.
Cross Party amendment to EU Withdrawal Bill tabled by ex Tory minister Ed Vaizey and BEIS COmmittee chair Rachel Reeves