We are incredibly disappointed to hear that Maria Caulfield MP, who supports the criminalisation of women who end their own pregnancies, is the new CCHQ Vice Chair for Women.
Maria Caulfield lead the parliamentary opposition to
@DianaJohnsonMP
's bill to protect women and decriminalise abortion up to 24 weeks, and defended the current law which threatens any woman who ends her own pregnancy without the approval of 2 doctors with life imprisonment.
This is not an abstract issue. Women in across the UK have faced prosecution and prison sentences for ending pregnancies using abortion medication bought online.
These are often women in the most desperate of circumstances. One study found 1 in 5 who tried to use online abortion medication were in a violent or controlling relationship. Should these women face criminal prosecution? According to the new CCHQ Vice-Chair for women, yes.
Caulfield's views are out of step with members of the public & her own parliamentary party. Our polling found majority of Con MPs agree that a woman should be able to have an abortion if she does not want to continue with a pregnancy, a more liberal framework than our current law
Abortion is not a side issue. One in three women will have an abortion in their lifetime. One in three. They deserve parliamentarians who take their wellbeing seriously, not those who would seek to impose their minority view on their access to healthcare.
Maria Caulfield MP, the new Conservative Vice Chair for Women, seeks to be a "voice for the unborn child."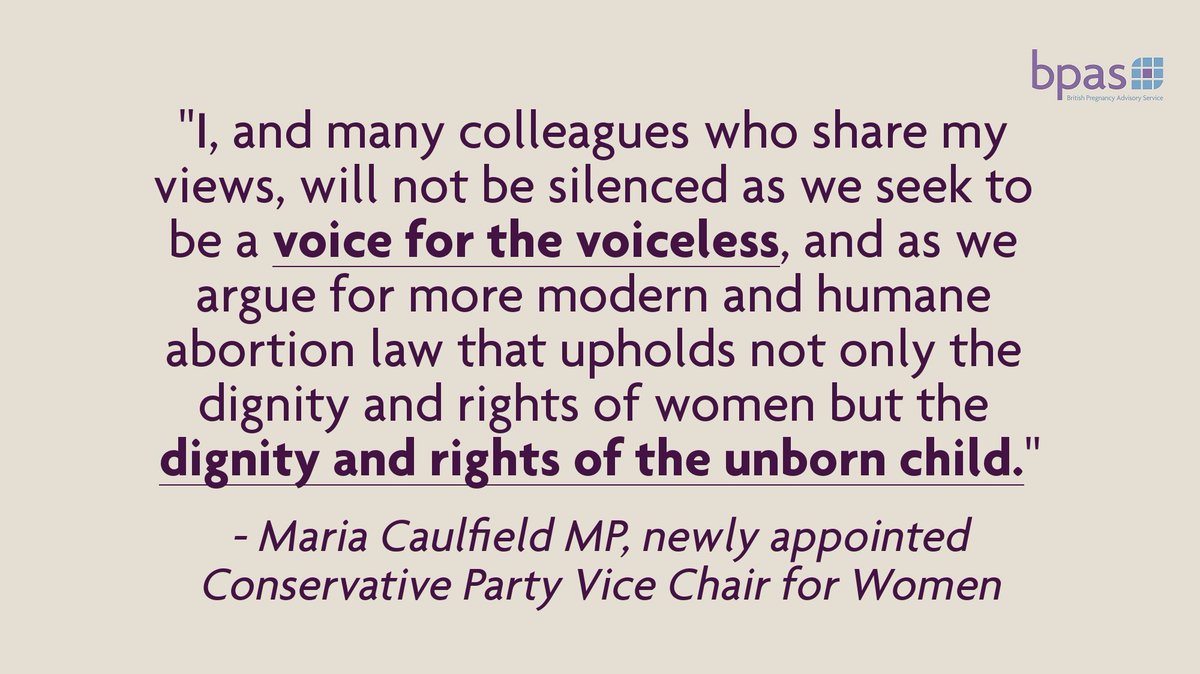 Our full comment on the shocking decision to appoint Maria Caulfield as Conservative Vice Chair for Women is here:
bpas.org/about-our-char…