The 53 past and present Tory MPs who have claimed £331k of tax-payers money on their expenses to pay subs to The European Research Group, the hard Brexit lobby group.
Would be a massive story if the MSM weren't too busy pushing Rees-Mogg to be PM...
opendemocracy.net/uk/adam-ramsay…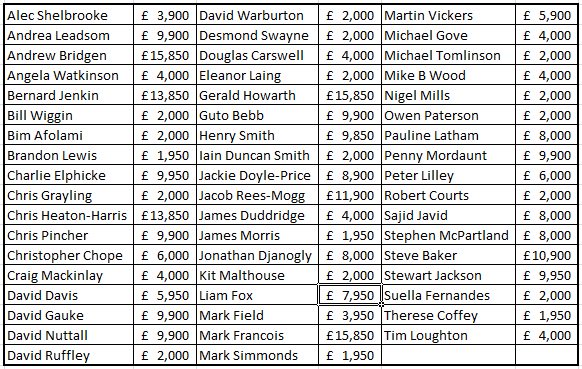 1/2: Here's one interesting example of how some Tory MPs may have been misleading to constituents about their Brexit intentions:
Tim Loughton claimed £2000 under 'Staffing' on his expenses on 1st April 2015 for a payment to Brexit supporting ERG.
theipsa.org.uk/mp-costs/inter…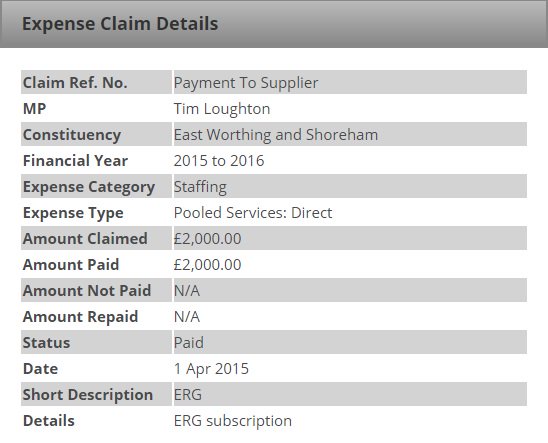 2/2
however, 8 months after paying this £2000 to a Brexit supporting lobby group, Tim declared on his blog that his "status has now changed to regretfully not to Remain, definitely to Leave".
timloughton.com/news/eu-refere…

Steve Baker MP, past Chairman of the ERG and one of their largest claimants of expenses donations to ERG attempts to backtrack on blatant misleading of parliament.