1)
CBS Reporting McCabe ousted due to Inspector General Michael Horowitz investigation....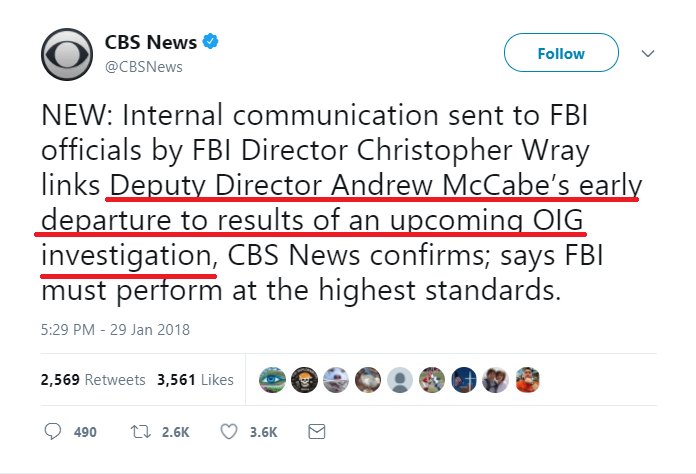 2)
Guess who put McCabe on the IG's radar.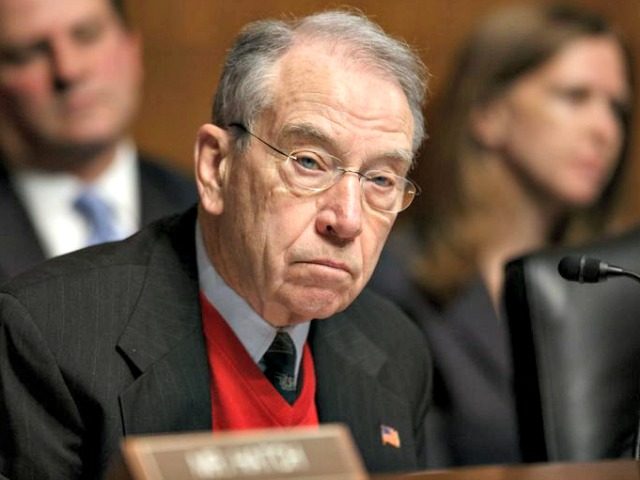 3)
November 2nd, 2016 Chuck Grassley wrote the IG demanding an investigation into McCabe for conflict of interest.
judiciary.senate.gov/imo/media/doc/…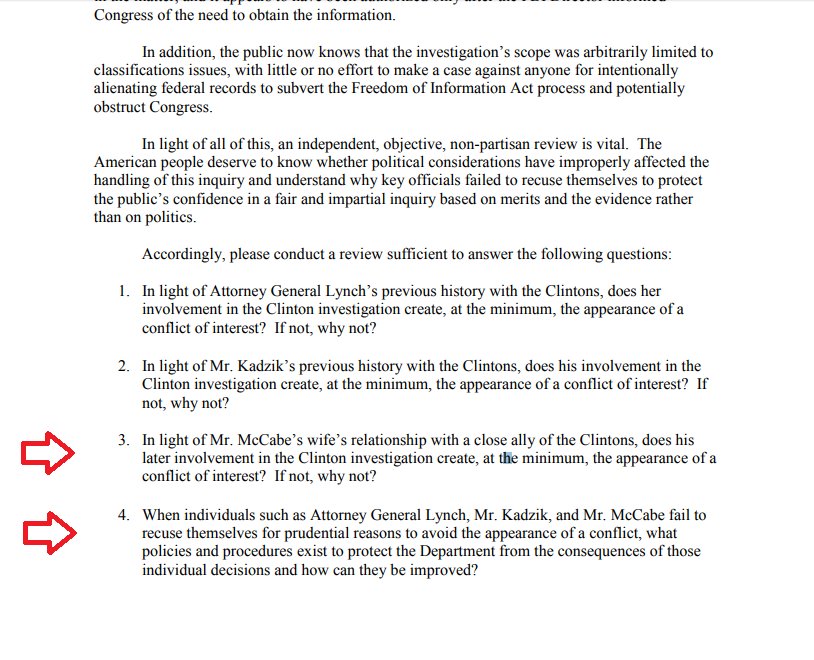 4)
As I have mentioned previously, once an IG investigation is opened, a information exchange begins to occur.
5)
January 12th, 2017
In response to Grassley IG announces his investigation into
#McCabe
oig.justice.gov/press/2017/201…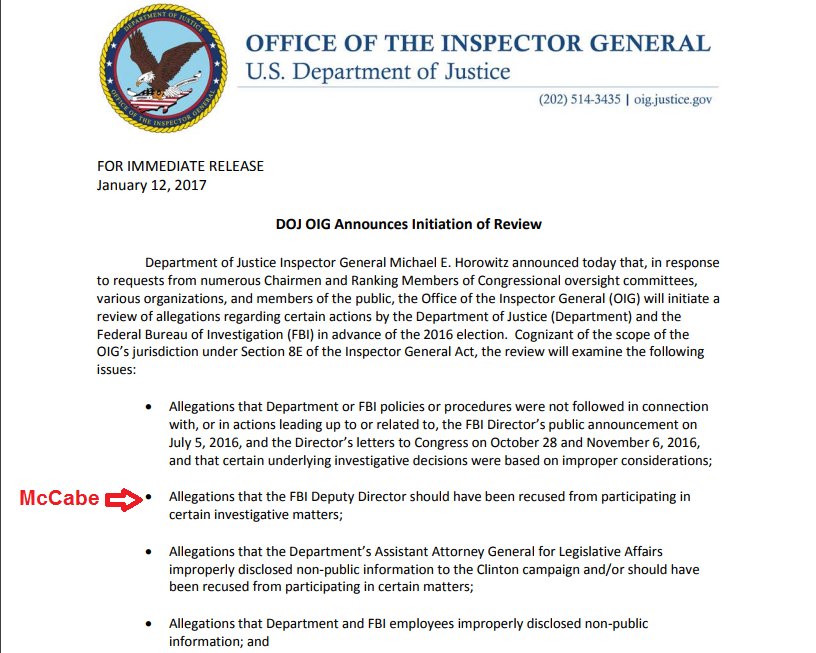 6)
The information floodgates are now open on McCabe.
7)
March 28th, 2017 Grassley piles on
Grassley writes a demand letter to Comey and it is all about McCabe. He demands answers to 13 questions about McCabe
grassley.senate.gov/sites/default/…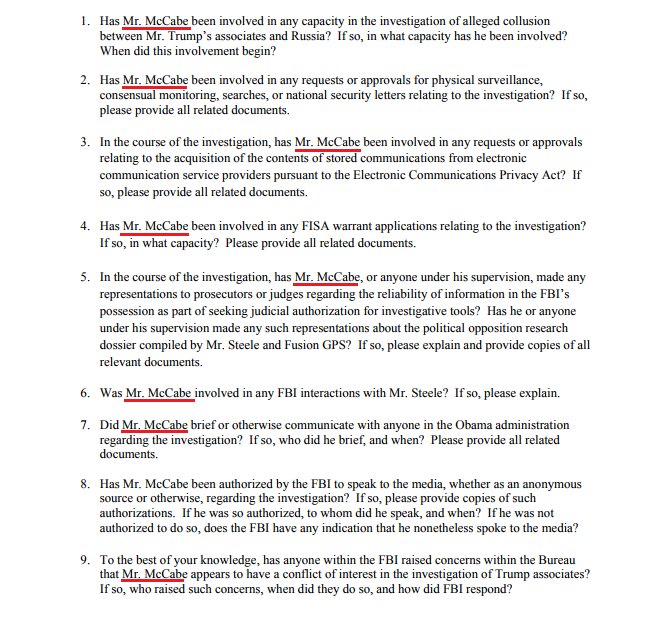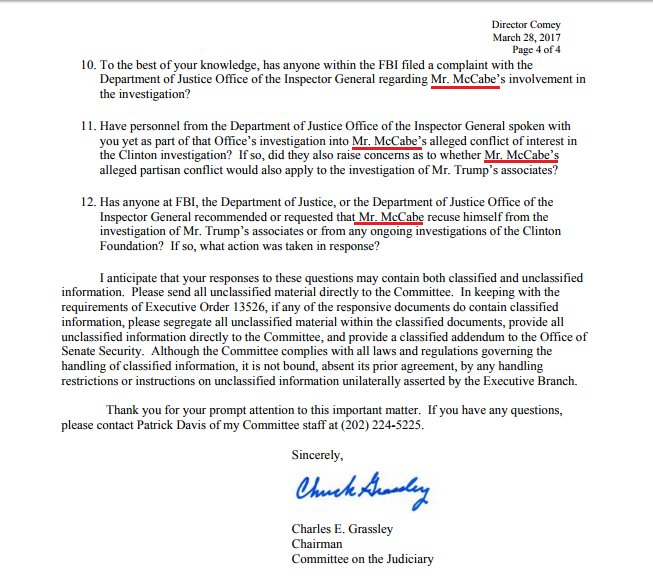 8)
Look at the bottom of the letter. Grassley is not writing Comey as much as he is writing Horowitz.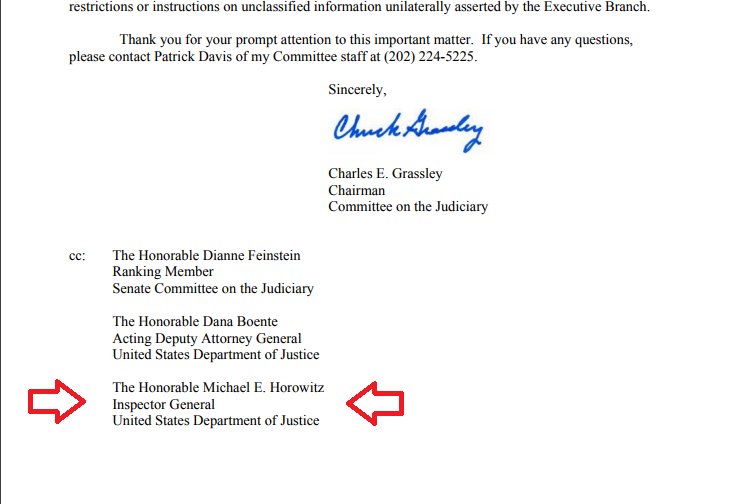 9)
The purpose of the letter is clear. Grassley is feeding additional questions to the IG while at the same time exposing Comey. Grassley is shining more spotlight on McCabe and his protector Comey.
10)
Read the disclaimer at the bottom of the IG letter announcing his investigation. That's the green light to Grassley to feed the IG. Important to note that it is also the green light to Goodlatte.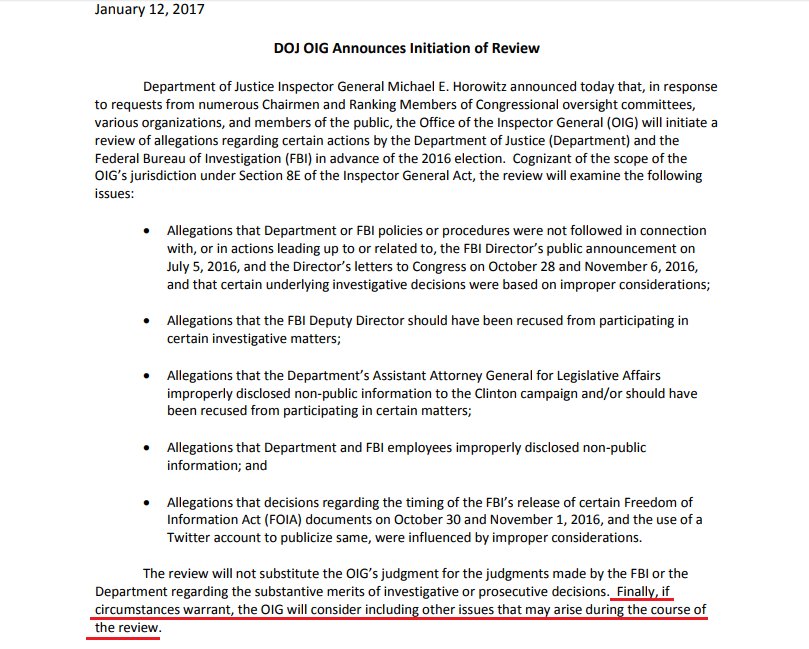 11)
See how that works?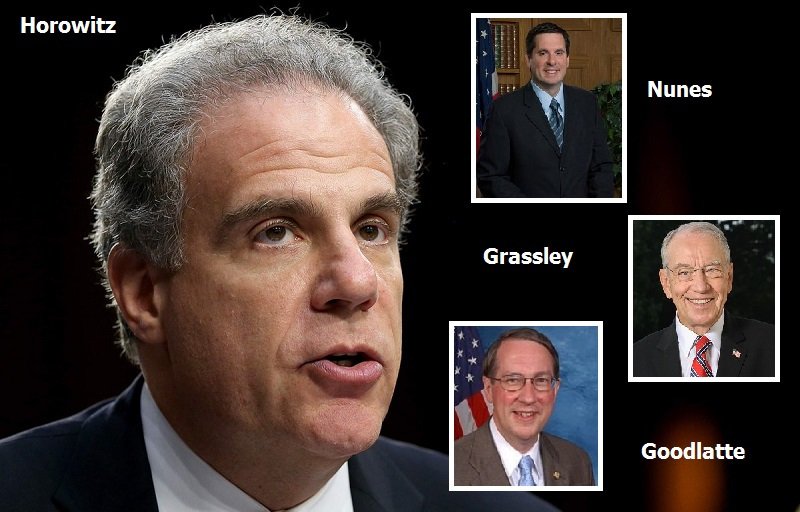 12)
Once the IG investigation opened, Grassley began copying the IG on demand letters to the DOJ/FBI. To find out what the IG is looking into for the Senate Judiciary Committee you have to look at what he is being fed by the chairman!
13)
This is why I am producing a detailed report into Grassley's two year investigation into the DOJ/FBI.
14)
Note: The thread has had some technical difficulties. If you click "show thread" on the first tweet only 31 unscroll. To get the whole thread you have to open the replies to tweet 31) or click "show thread" on the latest tweet.
15)
Grassley and Horowitz are working together, and while the IG cannot tell us specifically what he is doing, we can find out what questions Grassley is feeding him. Questions that beget more questions until satisfactory answers are produced. This is the Grassley method.