*** THREAD ***
We are in a Constitutional Crisis right now.
The President is under a criminal obstruction of justice probe for trying to halt the
#TrumpRussia
investigation.
Congress is harassing the Deputy AG overseeing the investigation.
Trump faces a grand jury subpoena.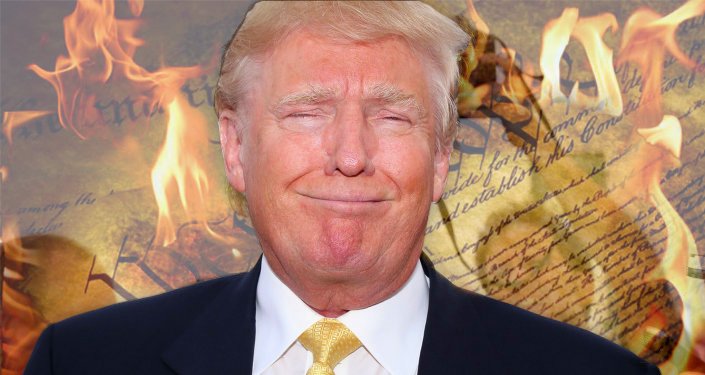 Trump's allies in the House GOP Freedom Caucus are calling impeachment of Deputy AG Rosenstein the "last resort.
There's a 0% chance that charge earns 2/3rds of Senators.
There's a 100% chance it would be a political sham.
washingtonpost.com/politics/trump…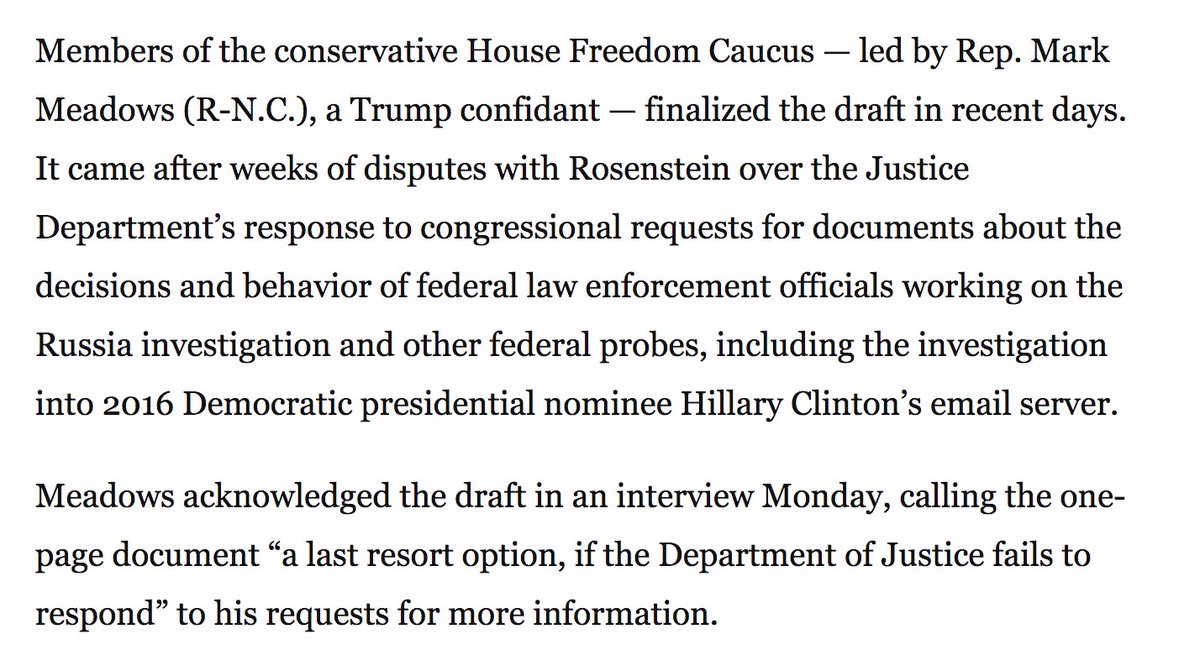 Deputy AG Rosenstein was forced to respond and did at a
@Newseum
event.
"The Department of Justice will not be extorted."
bloomberg.com/news/articles/…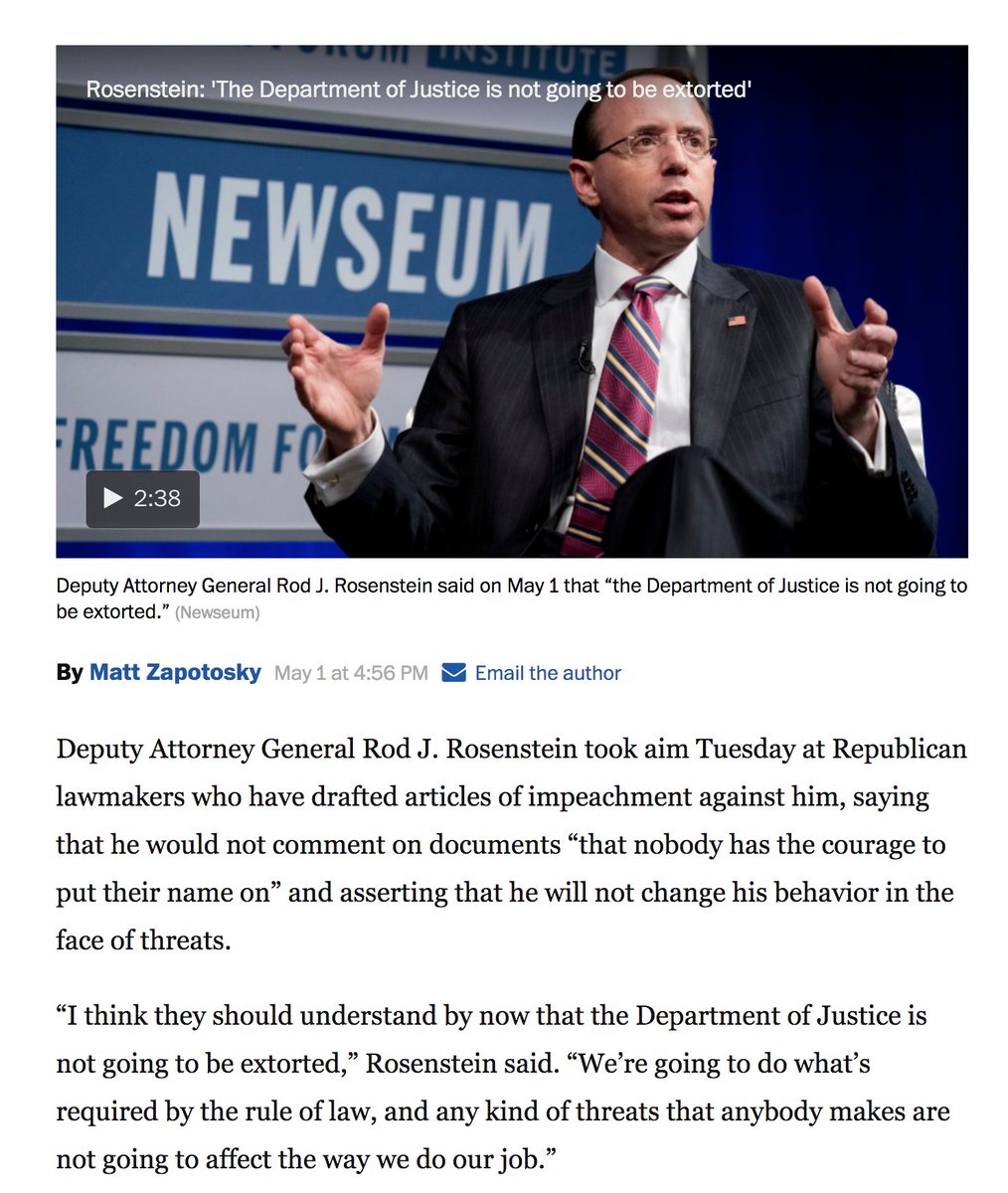 Now, Trump faces a grand jury subpoena, which has hung over his presidency for the last two months.
Bill Clinton was subpoenaed but chose to negotiate an interview with his lawyer present (which usually isn't allowed in a grand jury). He got impeached.
washingtonpost.com/politics/muell…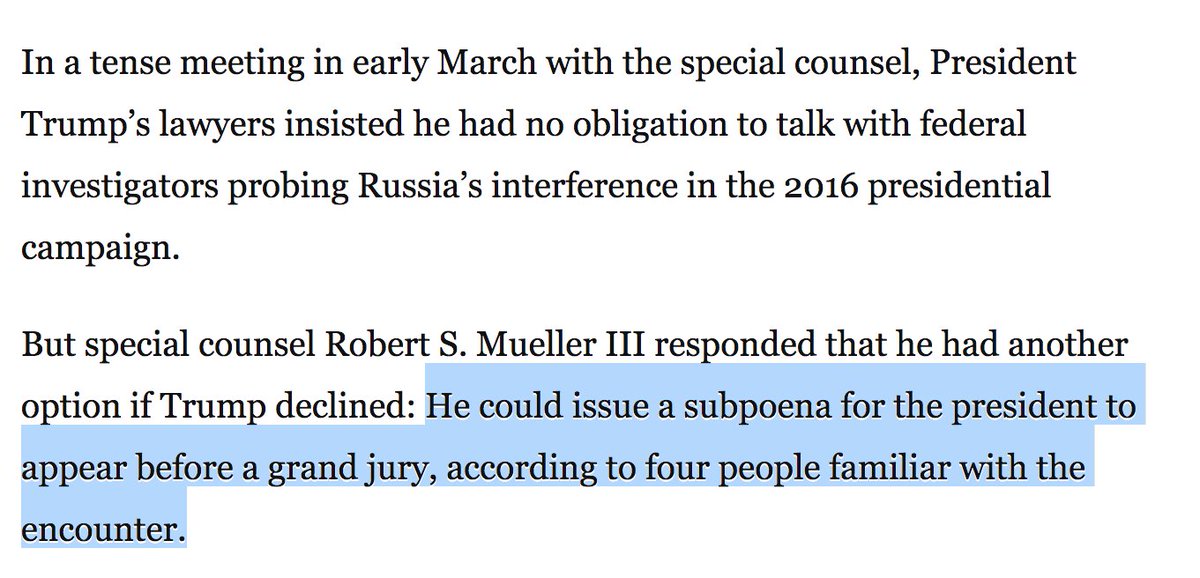 As
@JoyceWhiteVance
explained, Mueller wouldn't pursue a
#TrumpRussia
grand jury subpoena against the President without consulting with the Acting Attorney General, i.e. Rosenstein.
Meanwhile, Senate Republicans sent a shot across the bow last week in favor of Mueller, but as my report notes, it's a long shot to become law.
washingtonpress.com/2018/04/26/sen…
So we have one branch of the Congress and the President politically teamed up against the Department of Justice and FBI.
Democratic
@RepJerryNadler
put his finger on the pulse of the Republican Party's big red
#TrumpRussia
obstruction of justice machine here.