The Malaysian election on Wednesday, which has largely gone under the radar – despite the competition. The brutal truth is Malaysia is malapportioned. Sarawak has 9 more seats then Selangor, despite having half the people. /1 of long story
#PRU14
#MalaysiaDecides
#ElectionTwitter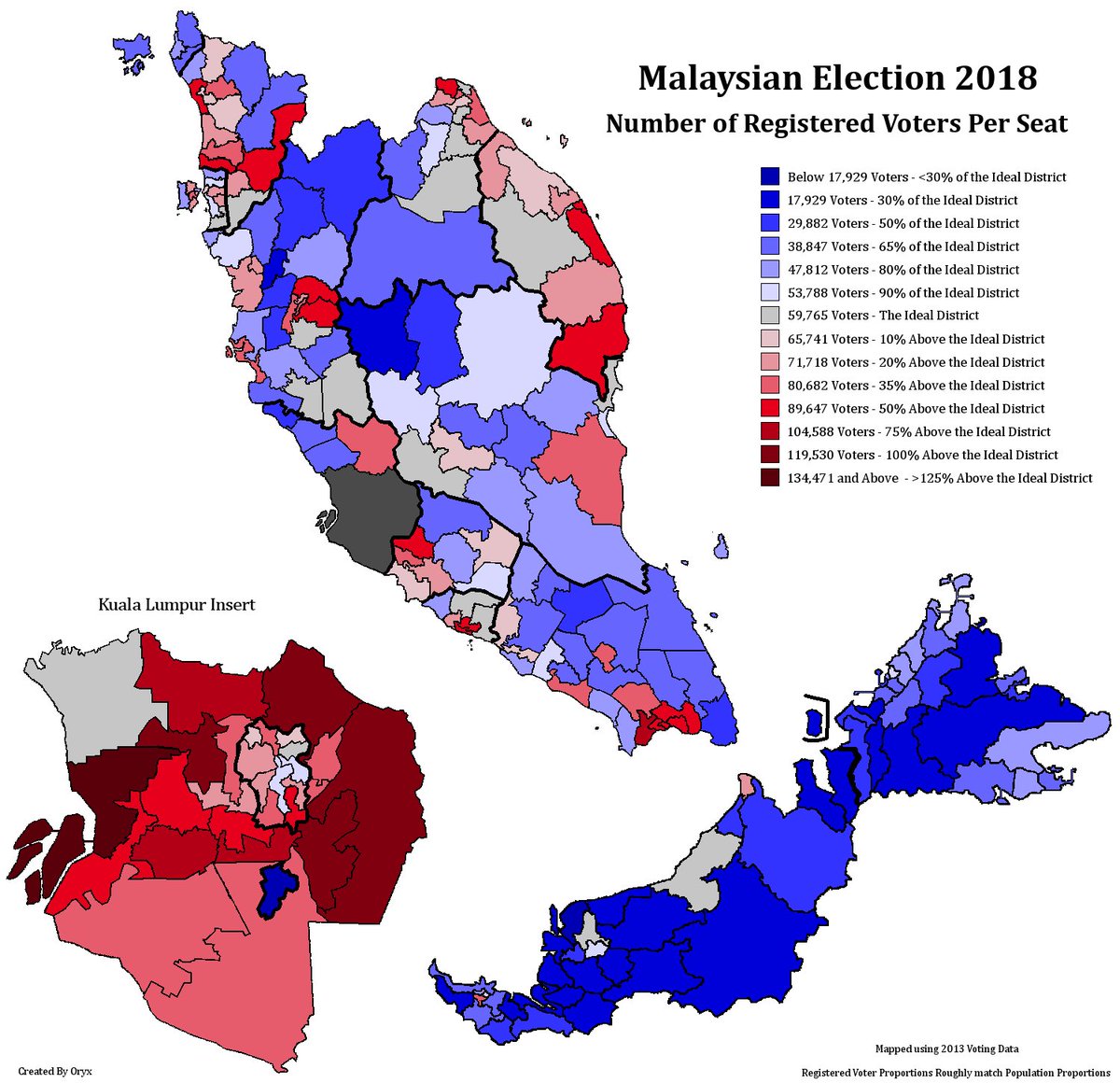 In addition to the malapportionment issues, the electoral commission is basically an arm of the ruling BN coalition. So, we get cases of old fashioned gerrymandering. Opposition seats tend to be horribly overpopulated, while government ones underpopulated. /2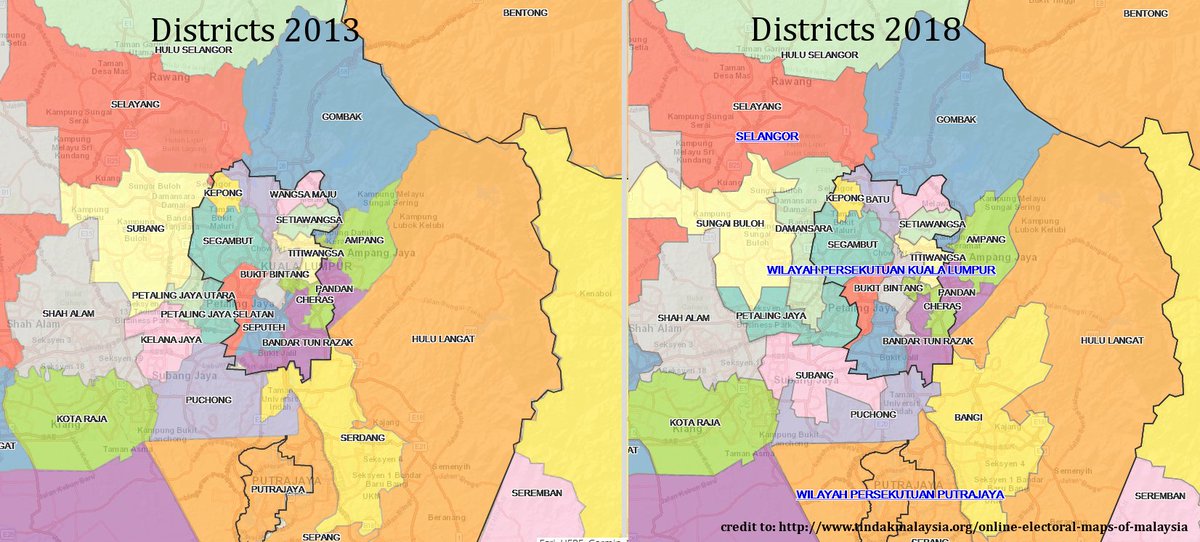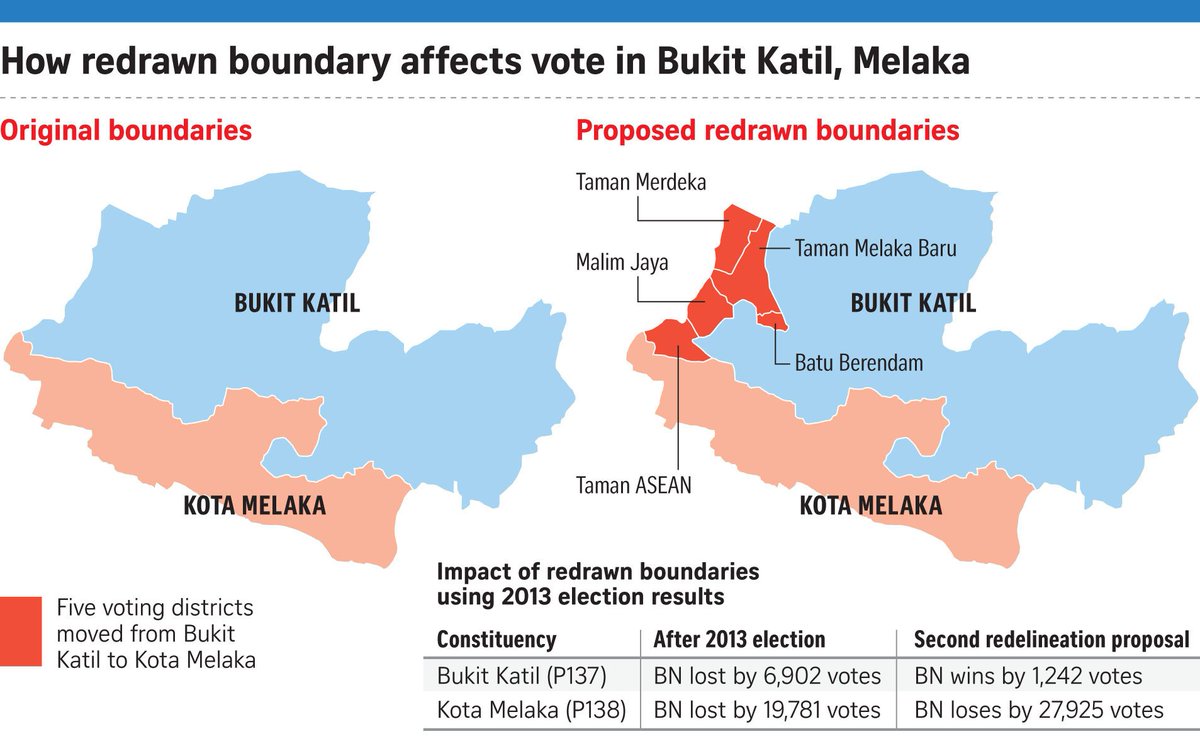 Gerrymandering is easy in Malaysia because of the various ethnicities. The 2013 election was the culmination of a trend that saw Chinese become for the opposition what AA/Hispanic voters are for the Dems. Malays/Borneo Natives are more BN loyal. /3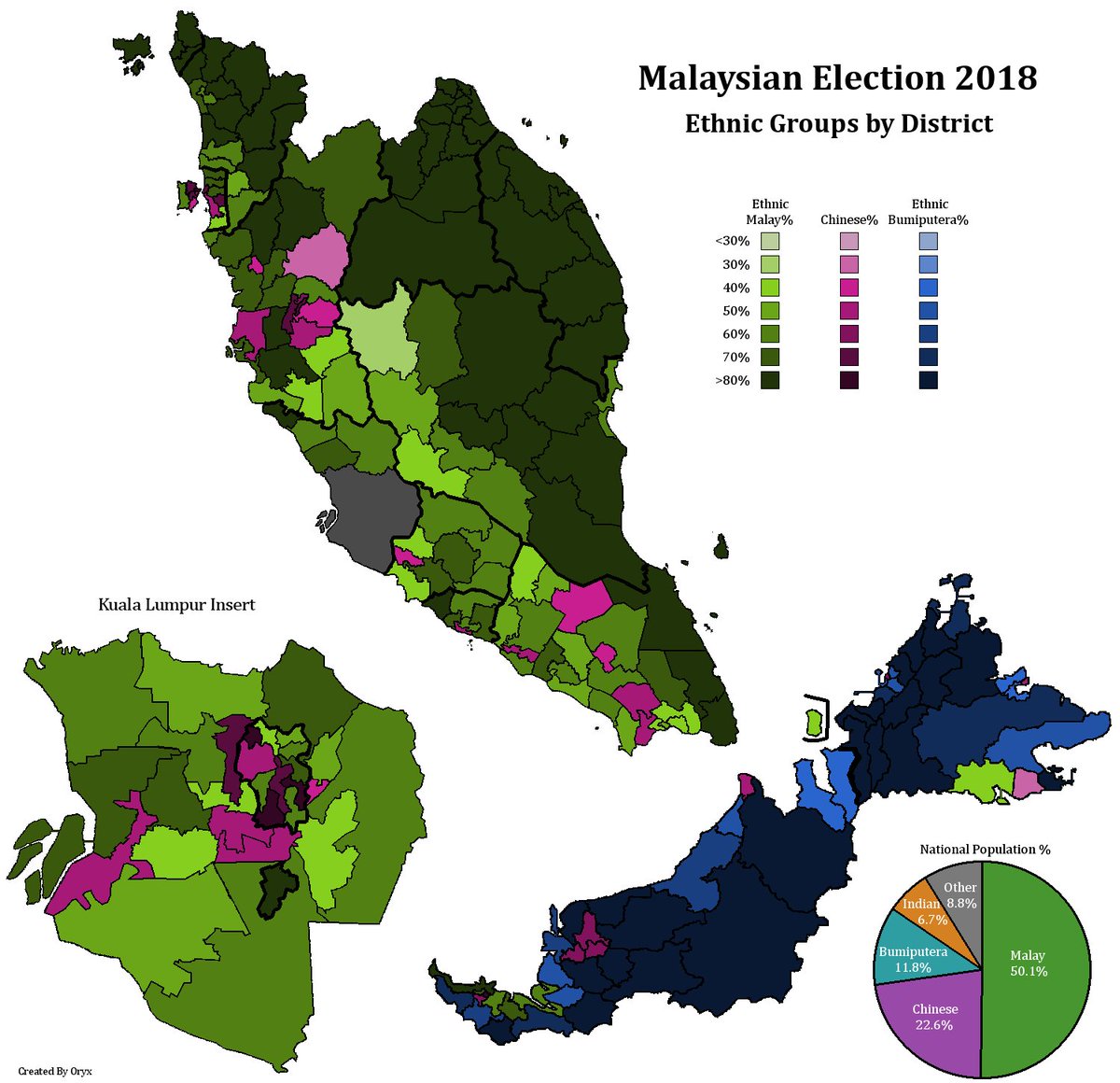 In 2013, when it was a pure two-coalition race, the PR won the popular vote by 3% - but only got about 40% of the seats. The current state of play when the election was called reflects this, the PH is clustered in overpopulated urban seats. /4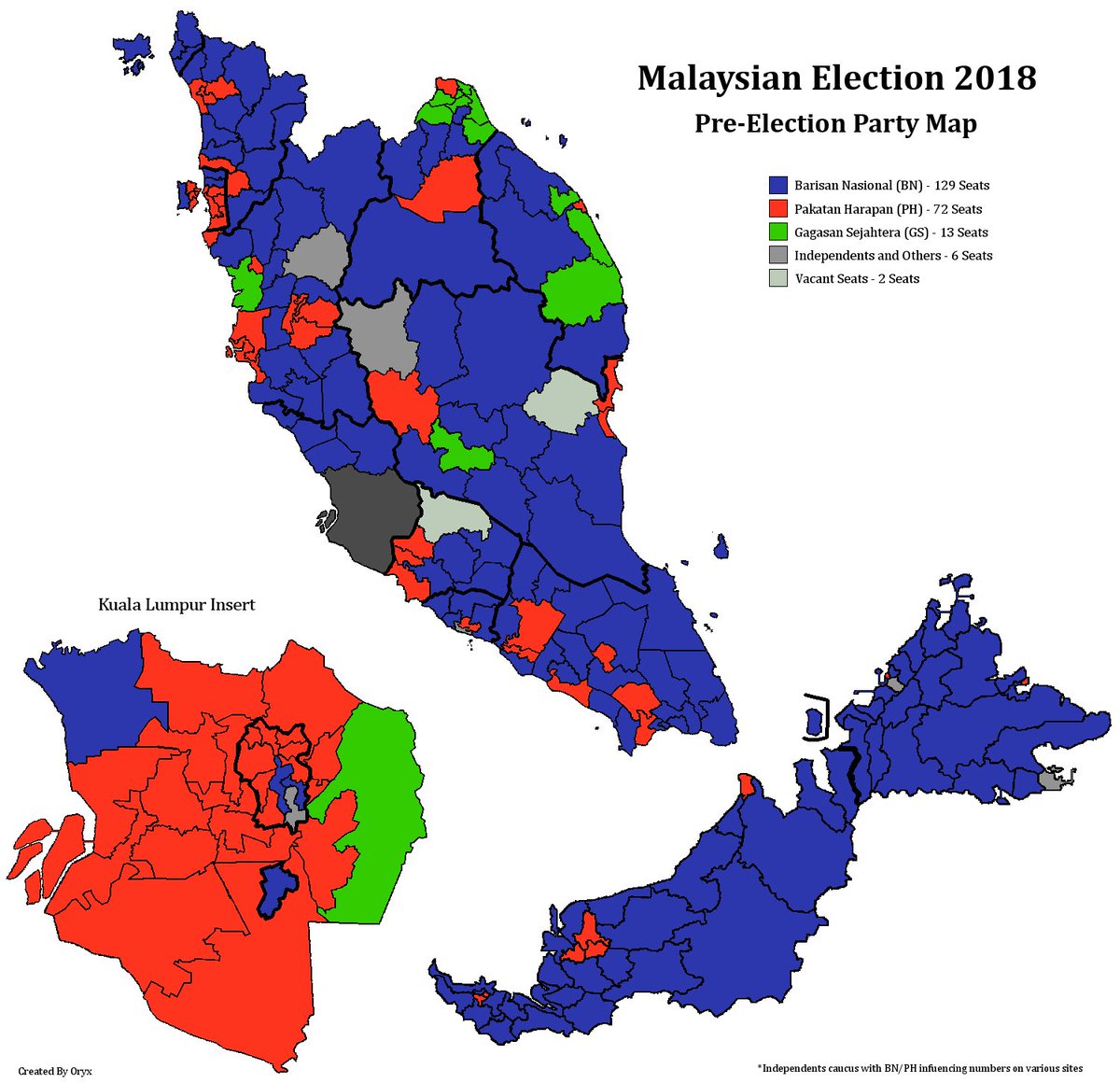 So with such an institutional disadvantage, why does the opposition stand a chance? Well it comes down to the actions of the two PM candidates, and a couple a big issues. There is real fear of a BN loss, the Wednesday date was chosen to lower turnout.
/5
The first of these men is the PM Najib Razak. The BN was implicated in the 1MDB scandal (check it out!) and Najib got off free. Then the BN put in place an unpopular 6% VAT tax right after, which appeared to be paying off the 1MDB losses. /6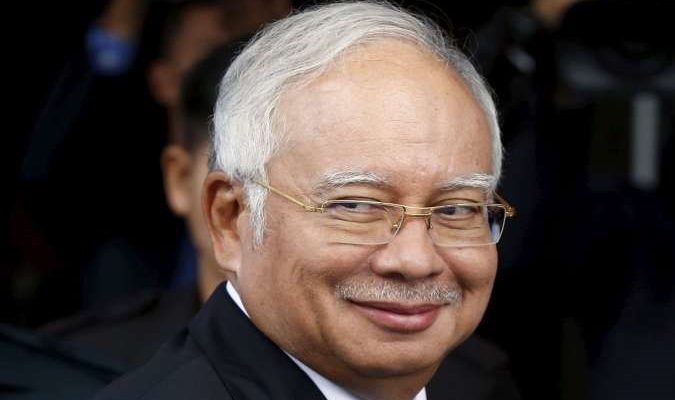 The second is Mahathir Mohamad. He is a popular former BN PM, who loudly broke with BM over 1MDB, and now leads the opposition. He promises to only rule as long until the PH leader is pardoned (for trumped-up charges) and wins a by-election. /7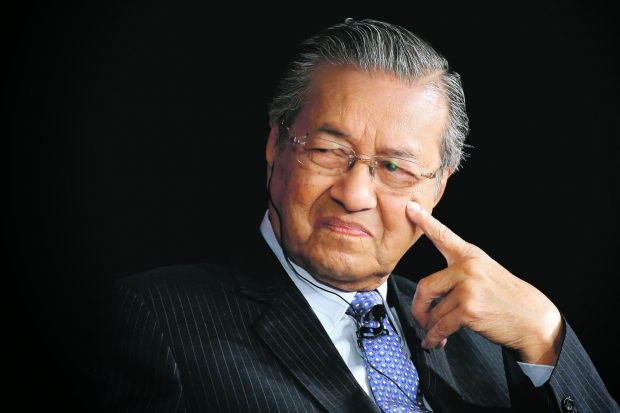 There are four things to watch in this election:
1.The former Islamist allies of the PH who are now a third pole.(Green)
2.The Rural-ish states of Johor and Perak. (Red)
3.Opposition stronghold of Selangor (Blue)
4.The big unknown of Sabah. (light Blue)
/8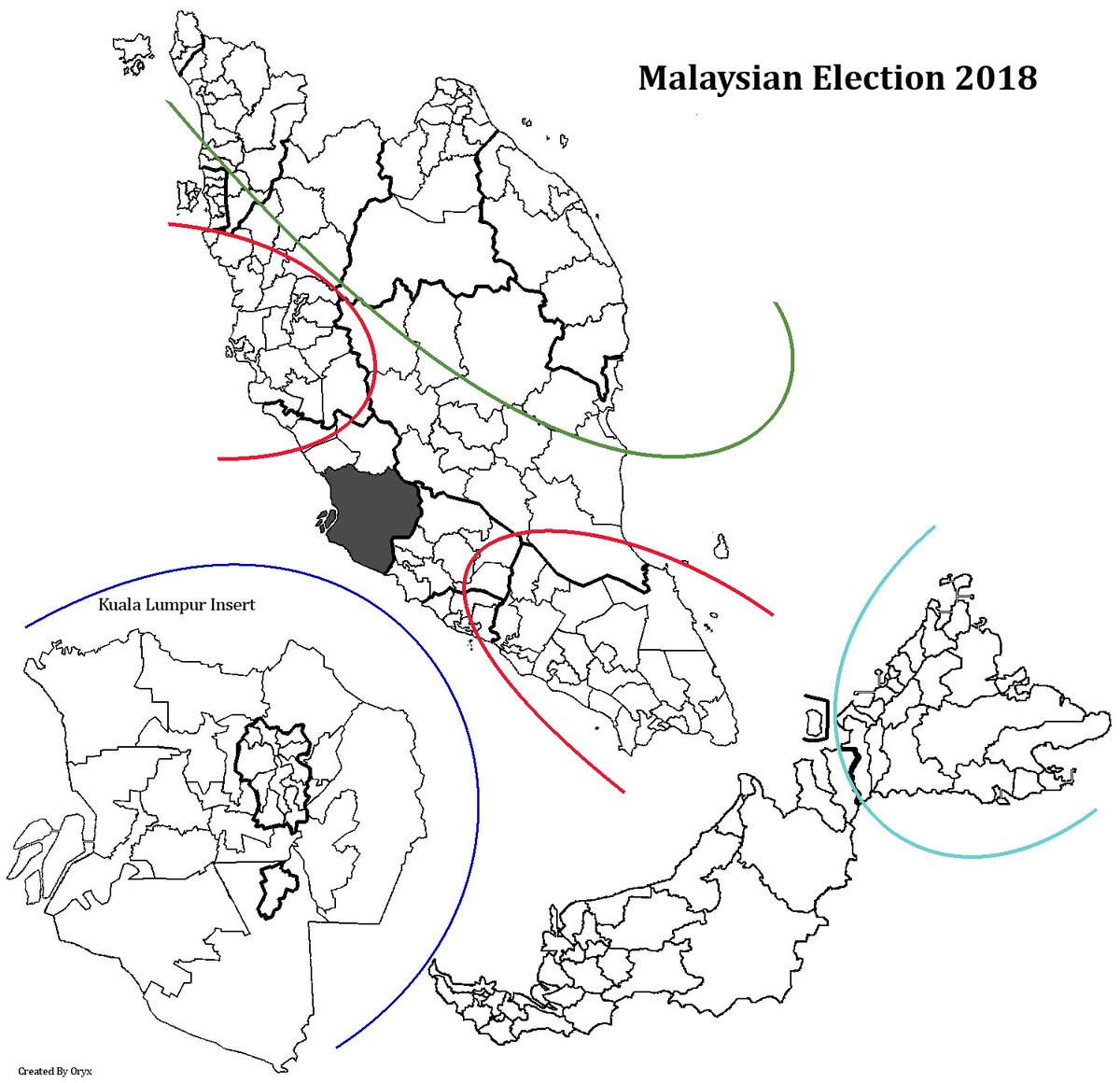 The Islamists (GS) turned to the right and left the opposition group. If their vote share is evenly dispersed, they will play PH spoiler. If however, their vote is more concentrated in historic strongholds and rurals, they act as a third-way opposition front where PH is weak.
/9
Johor and Perak can be called swing states, because here the two coalitions will battle for key seats. Mahathir and other prominent candidates bring their personal regional popularity in these areas that have historically opposed the PH.
/10
Selangor is the opposition stronghold, though it was the site of the recent BN gerrymandering, so the PH needs to play defense. If there is an opposition wave, this probably is less of a worry. If the GS takes a lot of votes here, it is a concern for PH.
/11
Sabah and the East have historically been BN safe blocs. However this election features multiple new Sabah regionalist parties. Polls in Malaysia are poor quality, and they don't even bother in Tribal Borneo. This is an even greater question mark.
/12
Most likely outcome of this election? Chaos. Anything from a weak BN majority –vulnerable to defections, to a hung parliament, to an opposition govt. is unknown territory. I end with a hex map – how much will this change on Wednesday? /13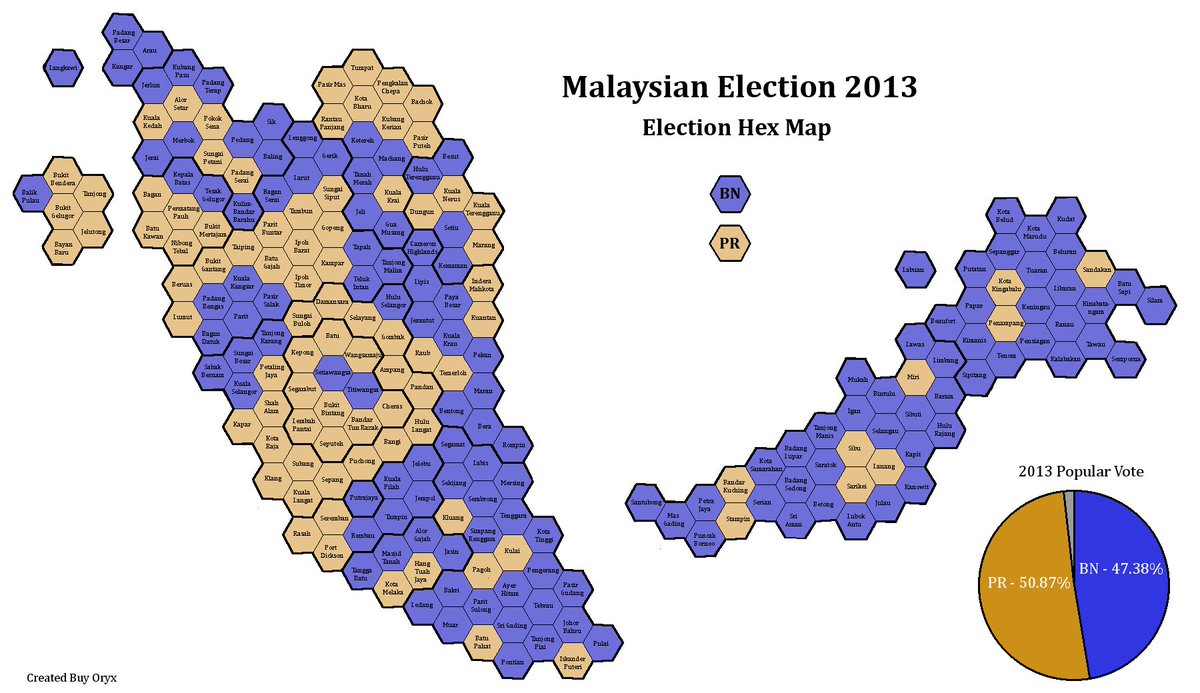 Polling in Malaysia is biased and poor-quality, though the best recent one had BN at 40.3%, PH at 43.7% and GS at 16% - PH gaining. This doesn't help because depending on the 4 big factors, these numbers can produce anywhere from 125 seats for BN to 120 for PH. /14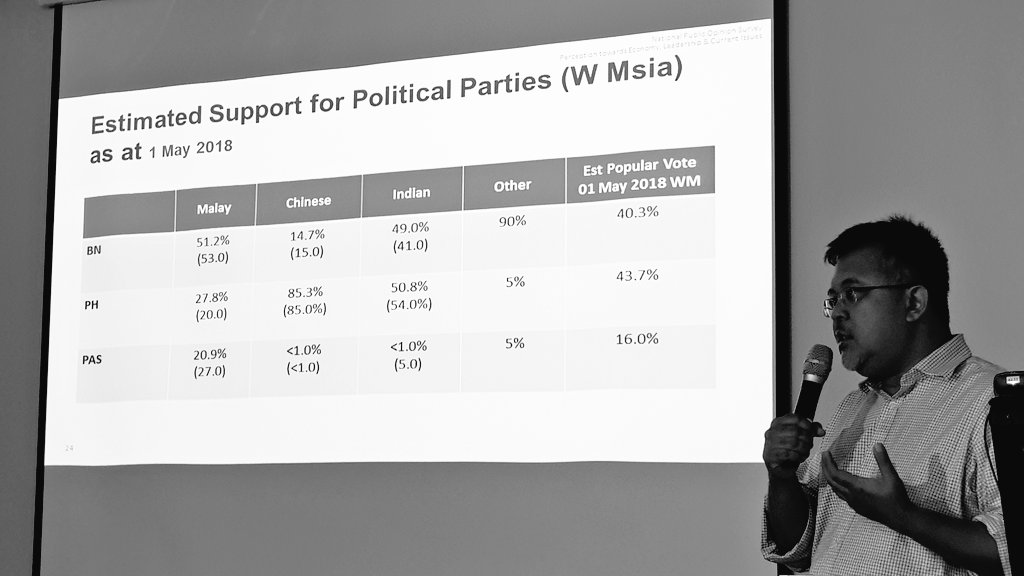 Breaking down potential results I would say:
20% chance of Confident BN Majority
30% chance of flimsy BN Majority
20% chance of Hung, BN Advantage
20% chance of Hung, PH Advantage
10% chance of PH Majority
Remember 538 gave Trump 30% chance on November 8th…
/15