(1)
THREAD: Terrorist attack on 3 churches in Surabaya, Indonesia.
(2)
IDK yet what churches were targeted in this attack. Catholicism is smaller than Protestantism in Indonesia but May 13th is the feast day of Our Lady Of Fatima, an event that occurred in Portugal in 1917. ISIS-inspired terrorists are known for targeting Catholic feast days.
(2)
Still not many confirmed details but the churches are:
>Santa Maria - Catholic
>GKI Diponegoro Church - Presbyterian
>Surabaya Centre Pentecostal Church
Latest numbers (increasing):
>9 dead (unknown how many were the attackers)
>38 injured, incl some Police.
(5)
Sources -
#Surabaya
#Indonesia
3 church bombings Sunday 5/13/18:
>
straitstimes.com/asia/se-asia/a…
>
afp.com/en/news/205/in…
>
reuters.com/article/us-ind…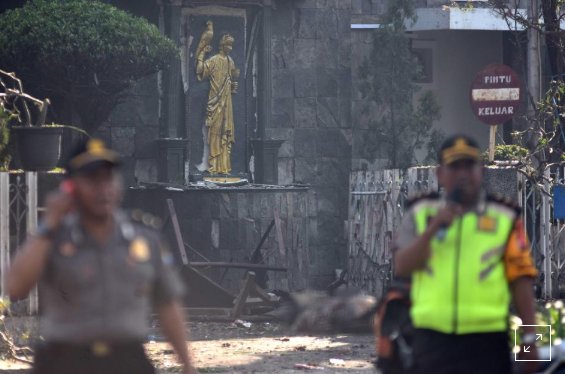 (6)
Indonesia has also been dealing with a volcanic eruption this weekend on the other side of the island from Surabaya, plus a prison riot that ended with 5 dead police and others. ISIS claimed responsibility but the Police don't think they were involved. They probably weren't.
(7)
Indonesia is a very important Indo-Asia-Pacific country of 260 million people close to our ally Australia. Several trouble spots in and near the country. AU faces terrorism & illegal immigration threats from its Northern neighbors. The US-AU alliance has never been stronger.
(8)
The 2002 Jemaah Islamiyah / Al Qaeda Bombings in Bali killed 202 people of 22 nationalities, highlighting that international terrorism is a shared problem whether we like it or not. Countless lives have been saved by working on counter-terrorism together.
(9)
The names of the groups may change but the ideology has been the same since WWII,
#IslamicNationalSocialism
. Communist-fascists found common cause with jihadists. You won't read any anti-Islam stuff from me these days. It's Communism that I hate. I'm for religious freedom.
(10)
Ramadan is starting soon, and every year the data shows a higher incidence of terrorist attacks during this time. That's just a fact. If you're a Muslim from a different sect to the terrorist, or you're Christian, Jewish, Hindu, or atheist, you're a potential target.
(11)
6am EDT Sunday
#Surabaya
bombings update:
>Death toll now 11, including 1 Police
>41 injured, incl 2 Police
>Police say ISIS-affiliate Jemaah Ansharut Daulah responsible
>Suicide bombers used motorbike(s) & car(s)
>Attack on a 4th church thwarted & arrest made.
(12)
>Police who were hurt had been providing security at the 4 churches
>The 4th site was the Cathedral Church, Catholic, built in 1899
>A second bomb at the Pentecostal church was safely detonated by Police
>One bomber used two 10 year olds to facilitate the attack
(14)
These attacks might end up being called the Mothers Day bombings because the woman involved, who used the children to help in the attack, was technically a mother. Not a real mother in any moral sense of the term. Her husband and other family members involved too. Sick.
(15)
Well, it only took Twitter 10 hours to let Surabaya trend. Local time there is almost 6pm Sunday night. Bless the people of Surabaya and Indonesia. 🙏
(17)
VP Mike Pence express condolences on behalf of the USA.
(18)
"The two oldest children, both boys, launched their attacks from motorcycles. The father was in a car, and the mother[sic] and two young girls were on foot."
Death toll is now 10 +1 of the terrorists. I don't include murderers in death tolls.
smh.com.au/world/asia/sui…
[19] Just hours before the church attacks, Police killed four suspected terrorists after they produced weapons during a raid in Cianjur, West Java. They too were part of Jamaah Anshorut Daulah, the ISIS affiliated network of about two dozen extremist groups in Indonesia.
(20)
"The Nahdlatul Ulama (NU), a 50-million-member moderate Islamic organisation that promotes pluralism & tolerance, strongly condemned the attacks "whatever the motive & background"."
"Moderates never condemn attacks" is a myth. Trump works with reformers to
#DriveThemOut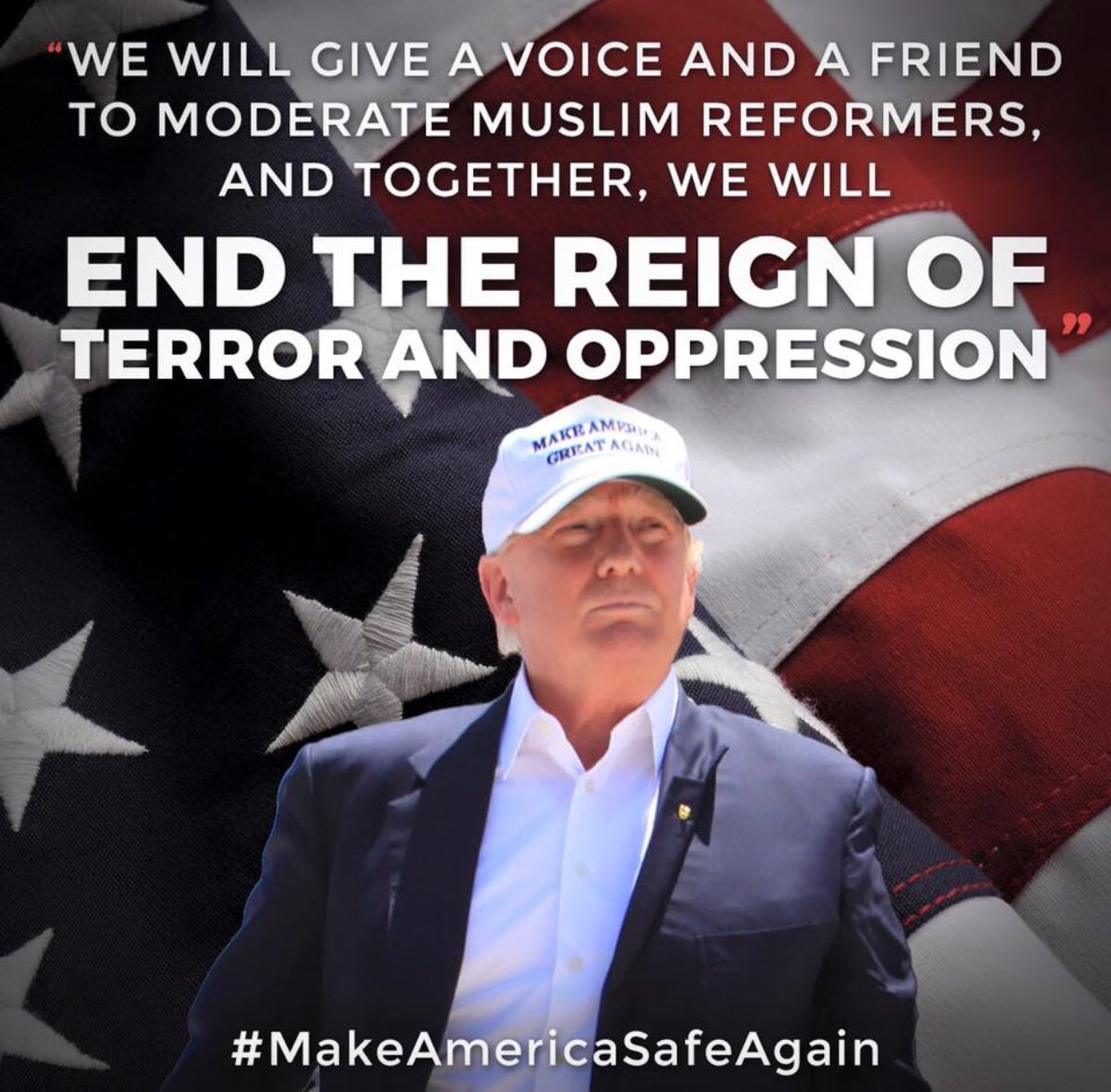 (21)
One year ago at the
#RiyadhSummit
, President Trump met with the leaders & reps of 55 Muslim majority countries to advance peace and work on addressing terrorism around the world. Great progress was & has been achieved since. One never knows how many lives are saved.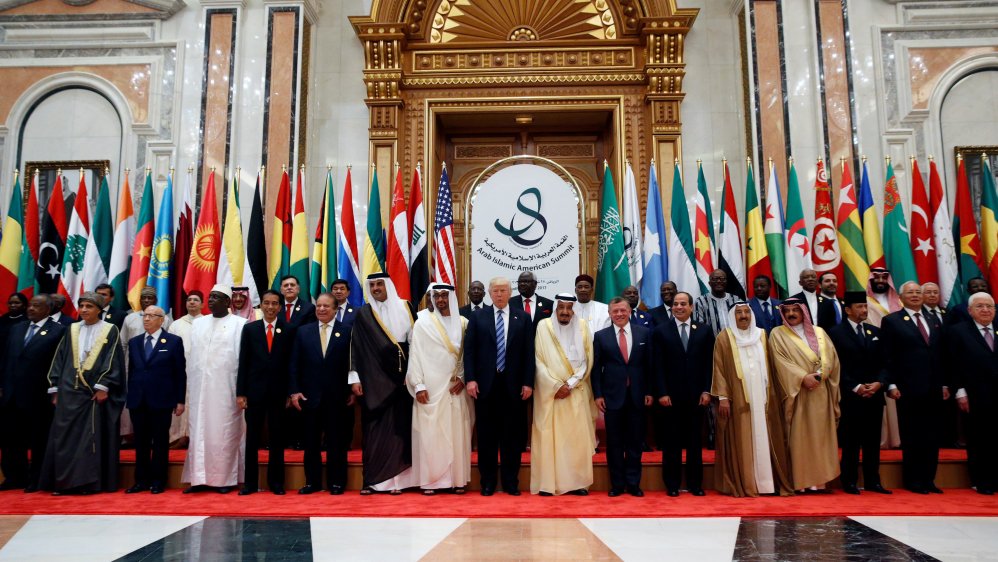 (22)
Pray for Surabaya and Indonesia. (Yes I know we should also do other things and we are).
(23)
Initial reports are that 7 people were killed in the latest terrorist attack in
#Surabaya
, a car bombing at the city's Police HQ. Attack was at 8.50am local time. It's 10.30am there now, and 11.30pm EDT. The ISIS-linked groups are targeting Police.
smh.com.au/world/asia/exp…
(24)
The "family" of 6 who attacked the churches yesterday went to Syria in an attempt to join ISIS but were arrested by Turkish authorities and deported back to Indonesia along with 500 other people. The "father" was head of the JAC cell in Surabaya.
nordic.businessinsider.com/indonesia-sura…
(25)
All 6 "family" members died in the attack. 7 members of the public died.
I consider the two younger children to be abuse victims. The 16 and 18 year olds could also be considered victims, to a degree.
The couple hid their radicalization well.
smh.com.au/world/asia/ind…