🏳️‍🌈TODAY'S PRIDE HERO🏳️‍🌈
Daniel Keenan Savage
(b. October 7,
1964)
Dan Savage (
@fakedansavage
) is an American author, media pundit, journalist, newspaper editor, national sex advice columnist(Savage Love), and activist for the
#LGBTQ
community.
#LGBTVoices
#PrideMonth

Dan Savage was born in Chicago, IL. He was raised Roman Catholic & attended Quigley Preparatory Seminary North. He has said he's "a wishy-washy agnostic" and an atheist, & still identifies as "culturally Catholic." He holds a BFA from the University of IL at Urbana-Champaign.


Savage was living in Madison, WI when a friend, Tim Keck who co-founded The Onion, mentioned that he was moving to Seattle to launch a new alt newspaper,
@TheStranger
.
Savage made a comment that every newspaper should have an advice column— he was hired to write one: Savage Love

Dan's Savage Love column also spun off into a podcast, Savage Lovecast, which is consistently rated as the top podcast in the iTunes "Health" category & in the top 20 of all podcasts overall.
Savage became editor in chief of The Stranger in 2001 & editorial director in 2007.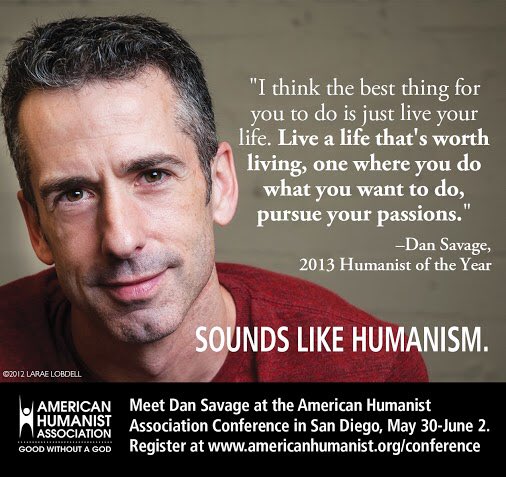 In addition to writing a weekly column & several books, Savage became a frequent news & talk-show guest, contributed to This American Life, and had a college-centred sex-advice show on MTV: Savage U.
Savage created the idea& was executive producer on a TV series, The Real O'Neals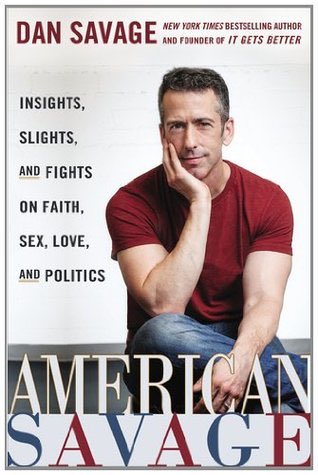 Savage & his husband Terry Miller, were married in Vancouver, Canada in 2005. They have one adopted son, D.J. Following the 2012 legalization of same-sex marriage in WA state, he & Miller were part of the first group to receive WA state marriage licenses. They married Dec 9, 2012


In September 2010, Savage and Miller founded the It Gets Better Project. They made a YouTube video in response to Billy Lucas, 15, and an outbreak of suicides by gay teenagers, to tell frustrated or distraught LGBT youths that life will get better as they grow older.
#PrideMonth

Savage and Miller's video kicked off the
@itgetsbetter
Project, which compiled thousands of similar user-created support messages, including videos by President Barack Obama, Hillary Clinton, Lady Gaga, Stephen Colbert and Ellen DeGeneres.
#LGBTVoices

The
@ItGetsBetter
Project helps prevent suicide among
#LGBTQ
It encourages adults, both LGBT and otherwise, to submit videos assuring gay teenagers that life can improve after bullying in early life. Their mission is to uplift, empower and connect LGBTQ+ youth around the globe.

Here is a recent Savage Love Letter of the Day from Dan's column.
As a fan & reader of his column, it's one of my personal favorites because Dan's response was exceptionally brilliant.
🏳️‍🌈
thestranger.com/slog/2018/05/0…
#GGG
😉
#LGBTVoices
#PrideMonth

You can find Dan Savage here on Twitter (
@fakedansavage
), FB & Instagram
His column at
@TheStranger
can be found here:
thestranger.com
His It Gets Better campaign is global.
Website:
itgetsbetter.org
Social Media: Twitter(
@ItGetsBetter
), FB, Instagram & YouTube

This is my last
#PrideMonth
hero spotlight. So again I want to say to anyone out there who is struggling:
Please reach out to me or someone. I was gutted reading about the loss of Max. This happened to a friend of mine. It's why I'm a lifetime
#LGBTQ
Ally