The NHS was created 70 years ago. My aunt & uncle were born a few years later but like so many immigrants, dedicated their lives to the National Health Service. It is exactly 10 years since they died. This is a thread about immigrants and the NHS. Are they overloading it?
#NHS70
As we also celebrate the 70th anniversary of
#Windrush
, the Caribbean became the UK's main source of nurses during these early decades. Recruitment drives toured the islands, encouraging tens of thousands of Caribbean-trained nurses to work for the NHS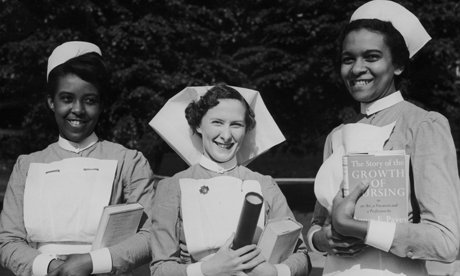 The recent Windrush scandal illustrated ongoing prejudice, seeing immigrants as coming to take as opposed to those that stay & contribute. Windrush & the NHS are intrinsically linked.

Many worked for the NHS for yrs & yet some are denied cancer treatment
The NHS owes its survival to these dedicated doctors & nurses, without whom it would've collapsed merely years after its creation. During this same period ~3500 British doctors emigrated to Aus/NZ/USA/SA due to poor pay & conditions in the UK
Despite a 1961 speech to the Lords by Lord Cohen that "the Health Service would have collapsed if it had not been for the enormous influx from junior doctors from such countries as India and Pakistan", some of the fiercest critics were British doctors
It goes without saying that the BMA and GMC covered themselves in glory by hampering efforts to recruit South Asian doctors. In 1972
@gmcuk
decided that no medical qualifications granted in India after May 1975 would be recognised for the purpose of full registration in England
As the NHS struggles more than ever now, swathes of the press will tell you the problem is immigration. Millions of people share this view "if we didn't have so many immigrants it wouldn't be struggling so much". Is there any truth to this?
The
@DHSCgovuk
released figures suggesting treating immigrants & visitors costs around £2billion, but some of this is recouped through reciprocal agreements. The cost of 'health tourism' is £60-80million
The NHS annual budget is ~£117 billion.
The average use of the NHS by immigrants is lower than Brits. Unsurprising - most immigrants are of working age & fit. EU migration & the NHS were the 2 main factors named by those voting for
#Brexit
. Yet EU citizens represent the largest recent migrant group to prop up the NHS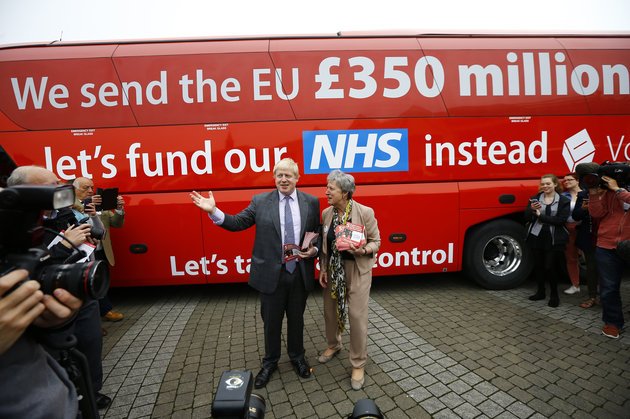 I did a headcount last year on a typical day at work - this is the reality in every NHS hospital up and down the country. No immigration, no NHS. I work with Spanish nurses, Portuguese physiologists & Italian doctors *every* day, across hospitals
Porters, radiographers, catering staff, cleaners, security, physios, occupational therapists, pharmacists etc etc...when I think of people I've worked with, British citizens are in the minority in every one of those groups
Despite 70 years of workers from overseas being integral to the NHS, it's beyond depressing to read hundreds of Indian doctors have had their visas rejected to comply with Theresa May's absurd & indiscriminate (not to mention impossible) absolute immigration numerical cap
It required a new Home Secretary
@sajidjavid
in his honeymoon period, able to push through changes unpopular in his party, to rectify this draconian attitude to NHS workers
Brexit has already made many EU healthcare workers feel unwelcome & unsure of their careers
It's bittersweet to remember my aunt & uncle, who lived & died in the NHS, on its 70th birthday. Cancer coincidentally claimed them 3 weeks apart. They never saw their eldest daughter start work as a doctor, now a GP
Their typical NHS immigrant experience of hard work but a rewarding job brought them happiness & a good life. I look back at that article, or think of their funerals where hundreds of people in Manchester turned up. One big biker in a leather jacket and tattoos talked to me.
"I've had 3 wives, 5 houses, 4 dogs and 6 kids. Dr Mishra has been the only constant in my life"

I thought this encapsulated all that makes (made?) GP such a great career
At the time I wrote an article saying I hope my cousin can be a constant in her patients' lives but 10 years on that role of the family doctor has been eroded irrevocably with GPs under ever increasing pressure
It upsets every one of the 1.6 million NHS employees when the government attempt to blame its problems on patients.

It also upsets us when the press attempt to blame its problems on immigrants.

You can't be anti-immigration and pro-NHS. You choose.