#Patriarchy
: White women born in parts of the United States where sexist attitudes are more prevalent grow up to earn less and to work less than women born elsewhere, relative to men born in those same states, new economic research shows.
nyti.ms/2Mz0ihK
The study finds that a woman's lifelong earnings and how much she works are influenced by the levels of sexism in the state where she was born. Sexist attitudes are most prevalent in southeast & least prevalent on the West Coast.
#USA
#Patriarchy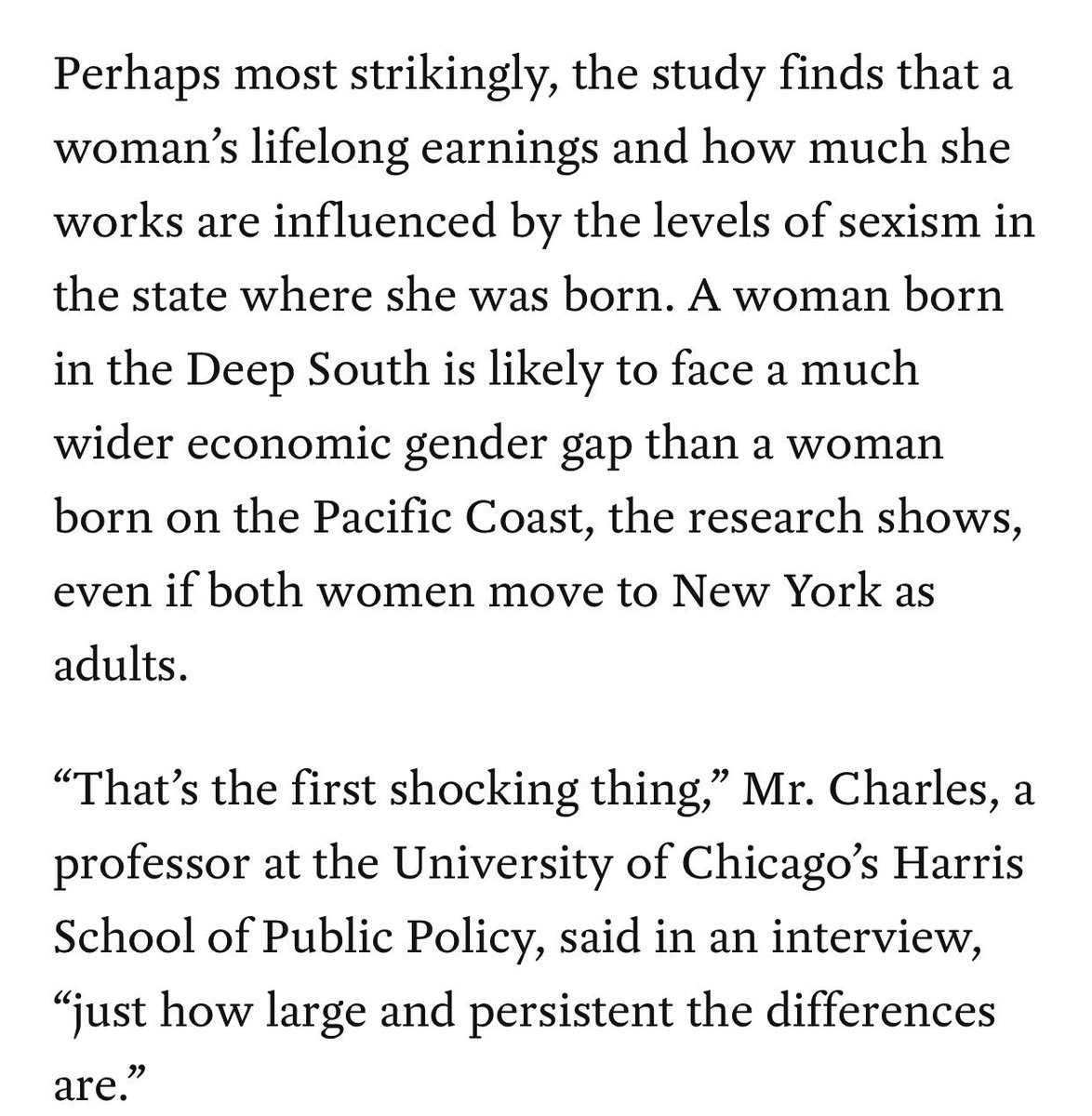 It is worse for women of colour. Other studies have shown that.That this study shows how pernicious patriarchy is & how long & toxic its impact,is a reminder to white Americans who love to point at other countries & say "Shut up.Don't you know how bad it is for women over there."
White Americans who love pointing at patriarchy in other countries to remind us that "It's shit over there for women," must remember that it's shit over here for women too. Destroy your homegrown patriarchy. That's the moral of the story.
And when I say above that it's worse for women of colour I mean how patriarchy intersects with racism and other forms of oppression that women of colour are subjected to. For women of colour, it is not just patriarchy but a many-tentacled monster.
The study asked questions that are a reminder of how deeply-rooted
#Patriarchy
is in (white) American society.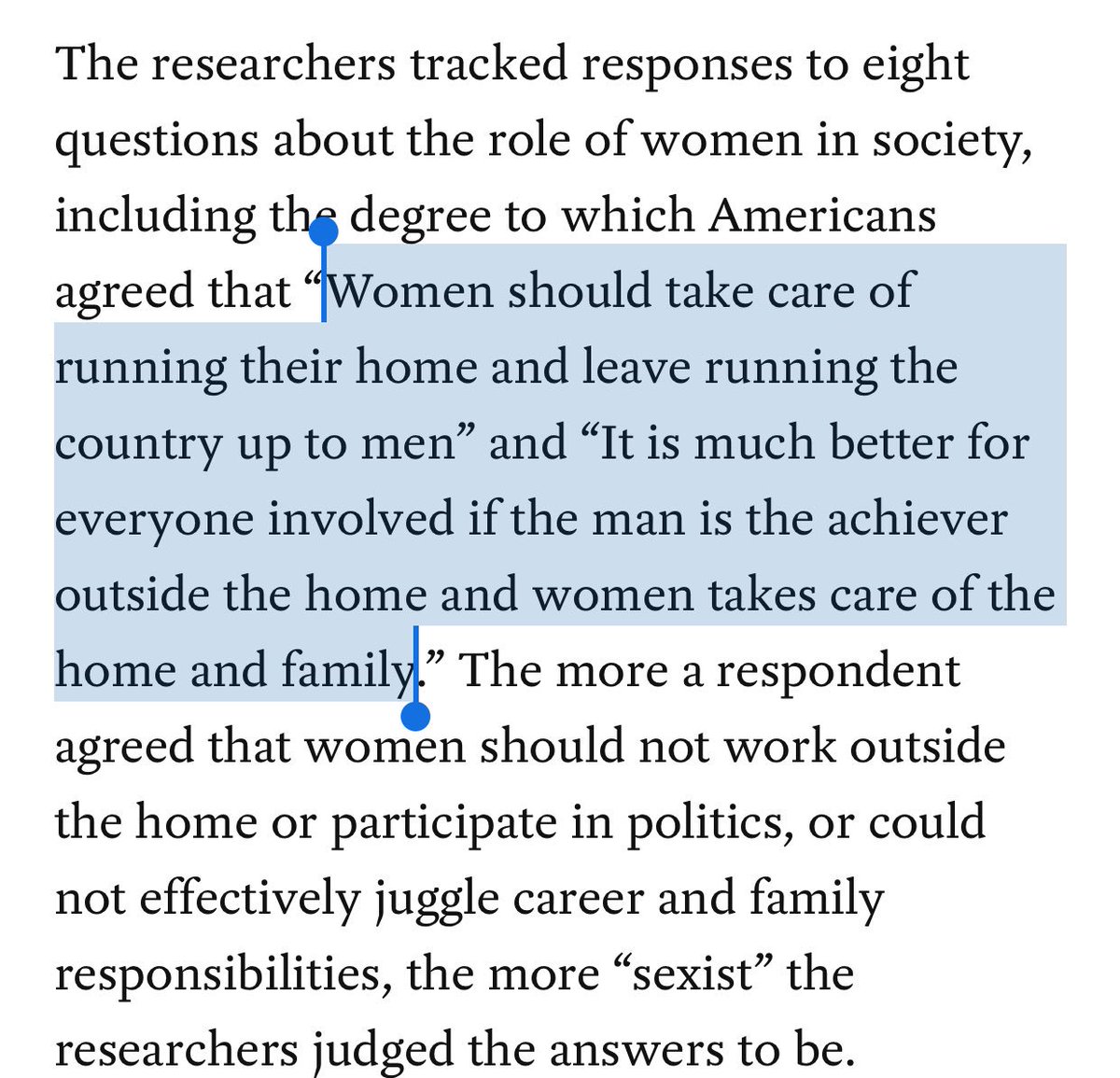 The economists say that women appear to internalize social norms when they are young on issues like when to have children, what tasks are appropriate for women in the work force or even how much society values the work of women.
#Patriarchy
#USA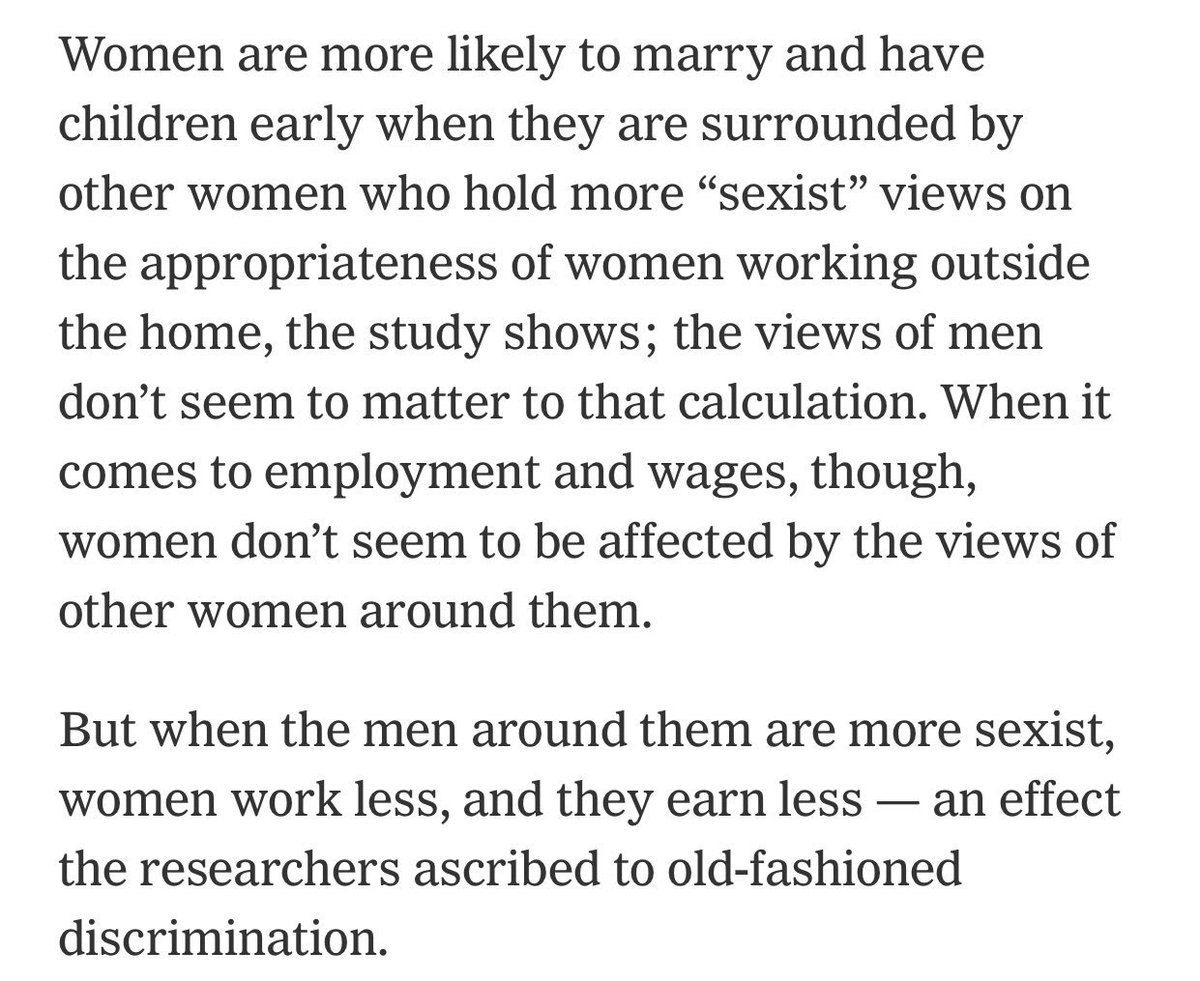 This study is an important step towards something I'm obsessed with: dissecting white women who have internalized the dictates of
#Patriarchy
which they then translate into voting for misogynist candidates - I explained in this thread on Roy Moore
e.g. American political scientists and reporters alike have dissected Muslim women every which way, in a way I rarely see specifically white American women dissected. What makes a white American woman vote for Trump, Moore, GOP, etc? Internalized misogyny, race trumps gender, etc
The
#USA
is most devout "industrialized" country. What role does religion play in how faithfully white American women replicate dictates of
#Patriarchy
? Same Qs asked about Muslim women should be asked about white Christian women - this study isn't about religion but it's a start
Toxic mix of racism & (white Evangelical) religion have convinced white women to consistently serve as footsoldiers of patriarchy: to vote vs their own interests in return for protection of patriarchy. Nothing protects you from patriarchy. And those white women hurt all us women.