Mark today
#Acosta
Day. Donald Trump took two steps today which signal how skiddish he is about the Mueller investigation and the media grilling that awaits him on the heels of
@TheDemocrats
House win.
If he didn't fear Robert Mueller, Trump wouldn't have fired the Attorney General today, only to replace him with sycophant whose only task seems to be to keep Mueller off his back. 2/6
cnn.com/2018/11/07/pol…
Trump's real insecurity showed earlier today when he couldn't handle the simplest of questions from
@cnn
's Jim
@Acosta
. Trump bristled while petulanly yelling "that's enough" like a child upset about a gift at a birthday party. 3/6
washingtonpost.com/politics/2018/…
So now Trump is treating White House credentials like security clearances, banning
@Acosta
from the White House and marching him out the gates with an armed guard escort. Make no mistake, this is the act of a man fearful of the encroaching crowd. 4/6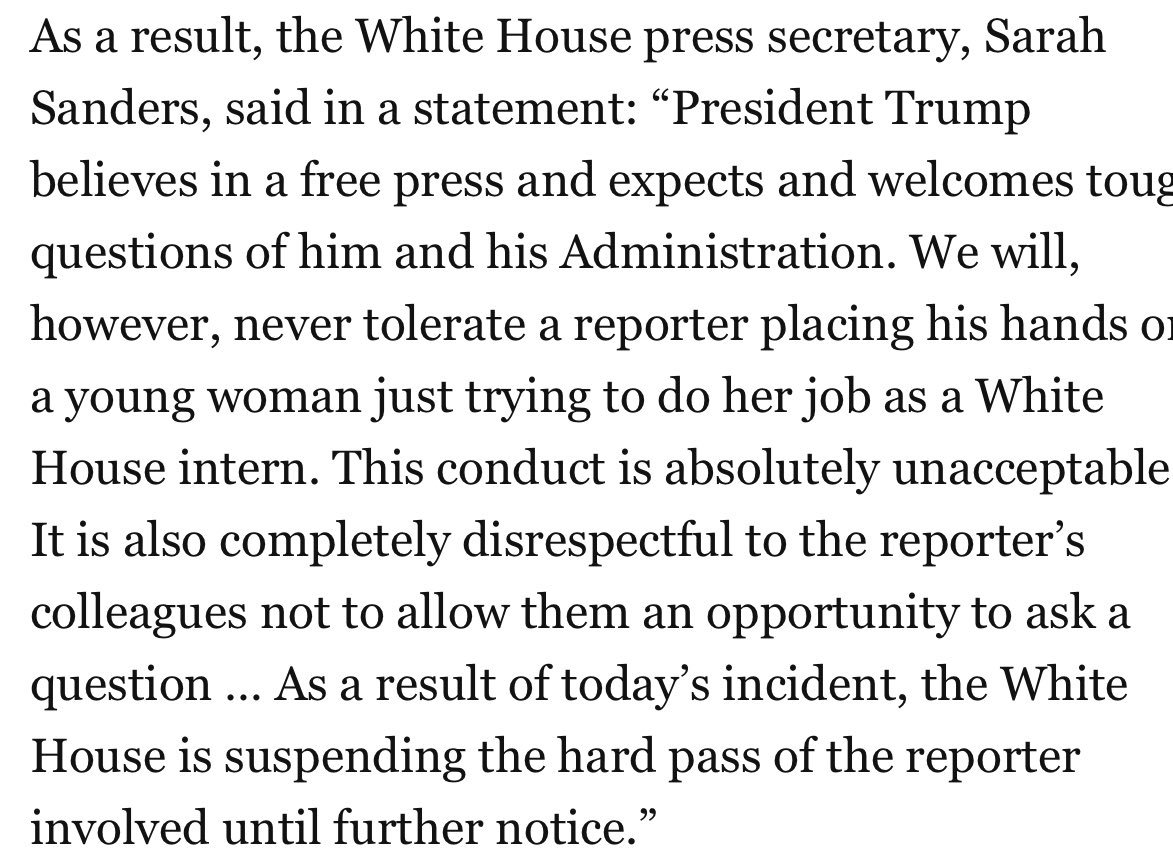 The White House blames
@Acosta
for the credential flap, because he defeated an "intern" in a cringe-worthy, pre-grade level, tug-of-war battle over a microphone at
@realDonaldTrump
's rambling and slurred televised press conference. 5/6
cnn.com/videos/politic…
Judging by day 1, Trump's second act as President will be a man trying to bully, lie and cheat his way out of the messy corner in which he finds himself. Fear is the current mood at 1600 Penn as the press corps roars back, and one way or another, the Mueller train arrives./End.