🆘
#CALIFORNIA
has a problem. First of all we're allegedly waiting on 4.6 million more votes? 81k of them might need to be re-done because they're damaged and almost 1.1 million are "provisional" or "conditional"
@AlexPadilla4CA
@DHSgov
@ODNIgov
@realDonaldTrump
@CAGOP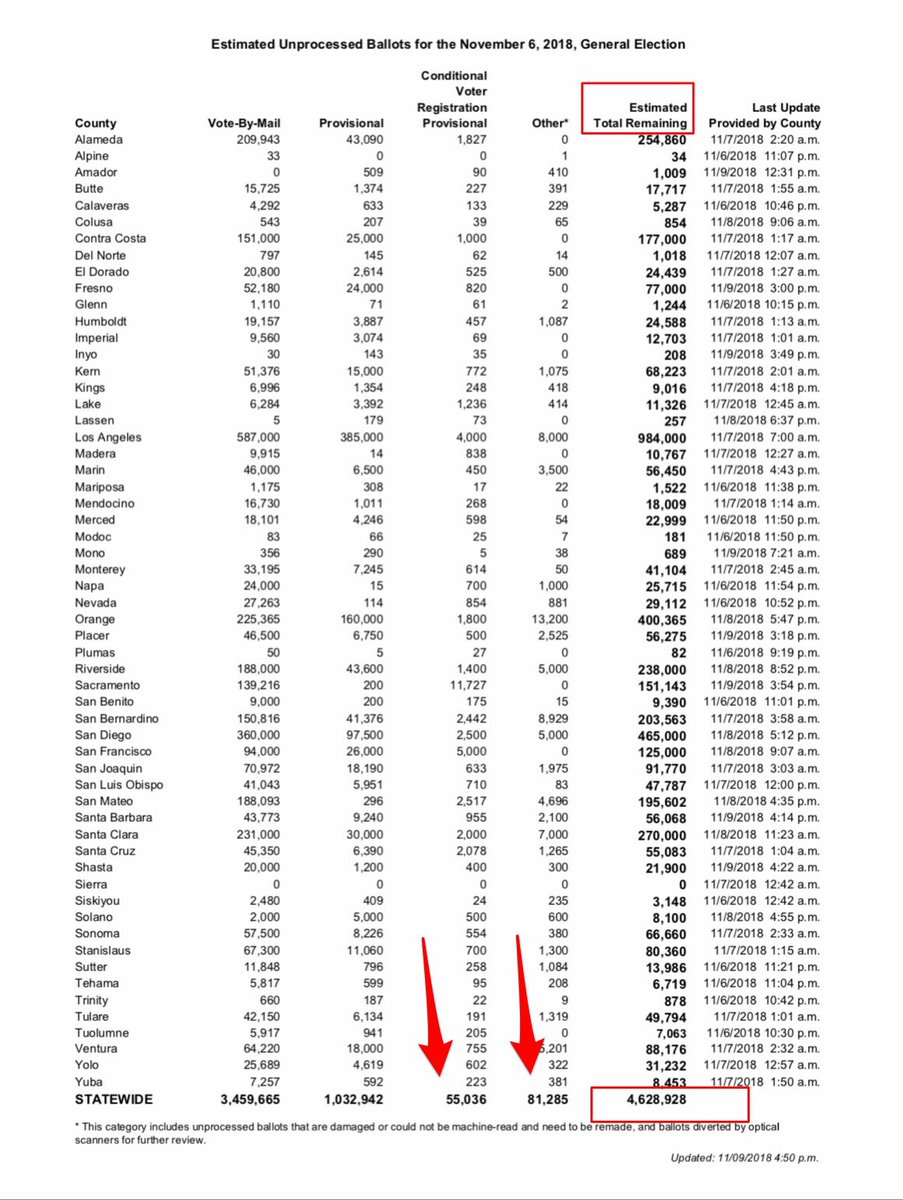 Let's talk about provisional ballots. NOWHERE on the page does it mention AGE or LEGAL STATUS?
WHY? In a
#SanctuaryState
where it's illegal to ask citizenship status why wouldn't they vote? This has been going on since 1984, when CA started turning blue!
sos.ca.gov/elections/voti…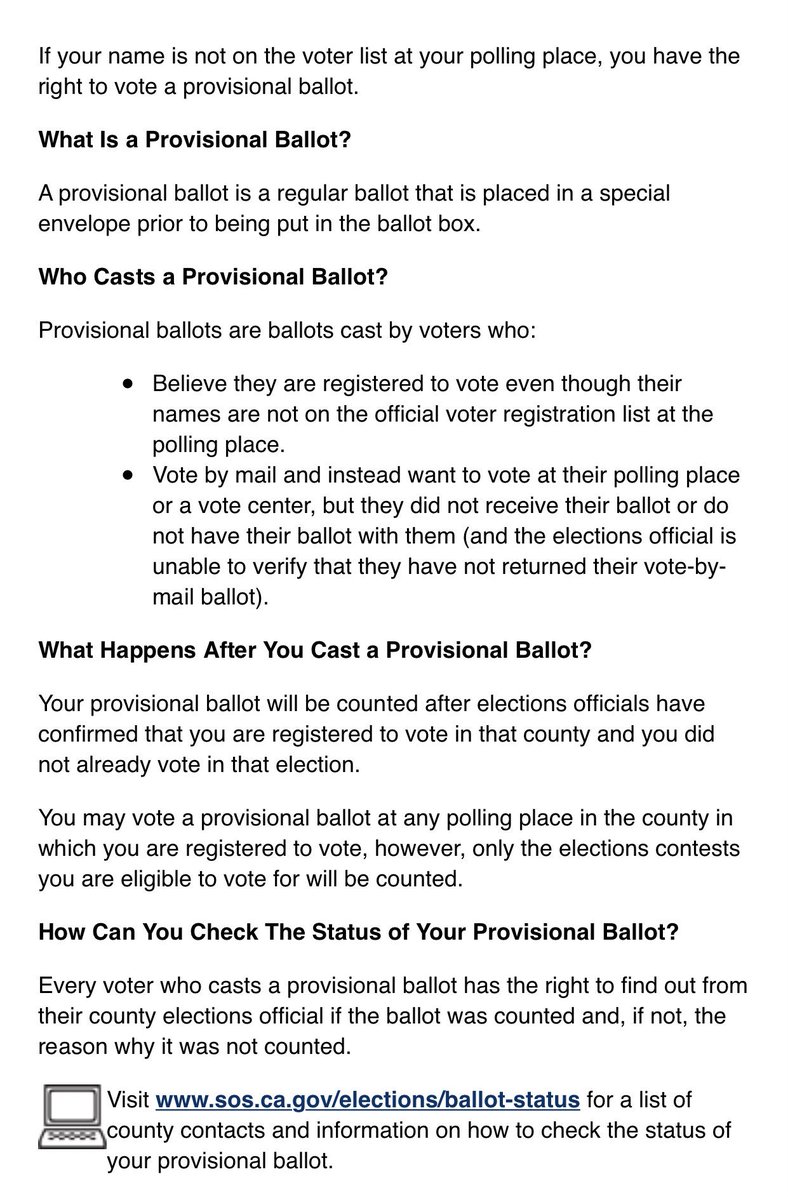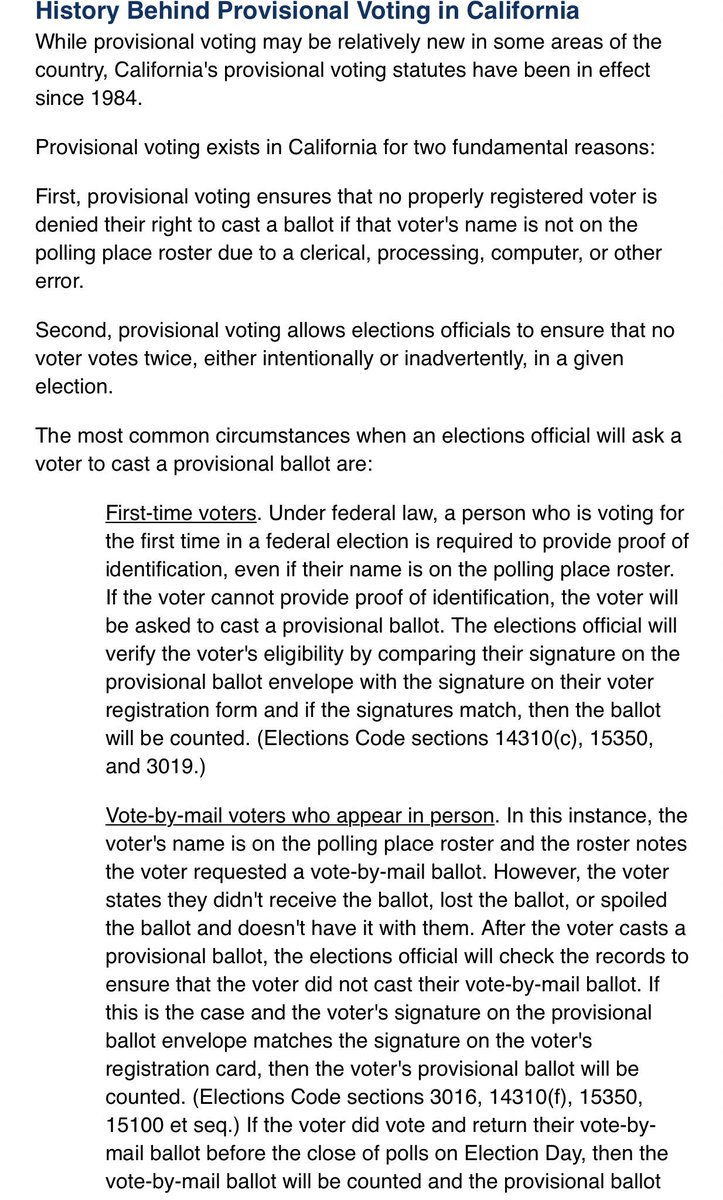 THIS IS A JOKE!! WE NEED FEDERAL OVERSIGHT
@FBI
@JusticeOIG
@SecNielsen
@VP
@DHSgov
our State is vanishing before our eyes and there is zero government leadership we can turn to. The Governor
@GavinNewsom
is obsessed with illegal aliens HELP🆘
Absolutely convinced the 3++ million (who even knows) illegal immigrants are voting, why wouldn't they?