But there is another story I don't think people should forget. December 4th another name directly mentioned by Q will be in the headlines.
#JefferyEpstein
.
His long awaited and delayed civil trial finally happens the day before John Huber's testimony.
milnenews.com/2018/09/10/dec…
Is it coincidence that Epstein ( a friend of Bill Clinton's) and the Clinton Foundation are both suspected of human/sex trafficking.

The Epstein scandal has gone on a long time. I never even heard of this man until I started reading
TheStoryofQ.com
. This is a major player in the Cabal. His private island had a temple with many underground levels. Q alluded that evidence exists, of what goes on there.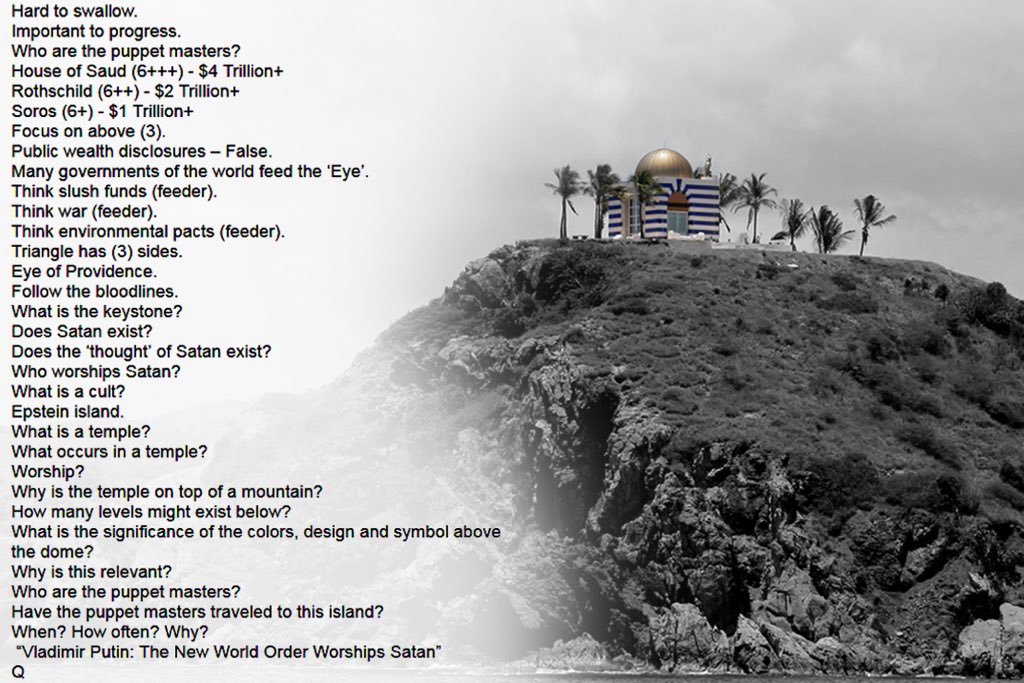 Since Q began posting last year. And since Epstein's civil trial was mysteriously delayed again last May. His island has suffered some major damage. Was this self inflicted damage to cover evidence?
thegoldwater.com/news/23050-Fir…
Or was this damage a result of Donald Trump's executive order combating international trafficking and human rights violations? The Golden roof was removed...Assets seized??
justinformednews.com/2018/08/27/eps…
I have mentioned the book list linked to
#QAnon
's trip codes. This book is one of them. That is another reason I think Epstein and this upcoming Demember 4th civil trial is a major happening, not just another salacious headline.
audible.com/pd/B01KBDB40U?…